Announcing Harlequin Presents: Hidden Object of Desire

Big Fish Games is proud to announce the upcoming launch of Harlequin Presents: Hidden Object of Desire, the first romantic, hidden object game release following our announcement of our partnership with Harlequin Enterprises Limited, the global leader in series romance and one of the world's leading publishers of women's fiction. Harlequin Presents is among the most popular romance-novel series in the world.
Hidden Object of Desire features Allie, a reporter on assignment covering the 30th birthday of the Prince of Aristo. Upon arriving in the Kingdom of Adamas with her photographer, Allie is forced to choose between her friend's well-being and her true love – the bachelor Prince of Aristo. Players assist Allie in her quest by finding hidden objects and solving puzzles.
Players who download Harlequin Presents: Hidden Object of Desire will also receive a free digital edition of the first book of the miniseries. We've captured a few screenshots from the game to whet your appetite…
The Map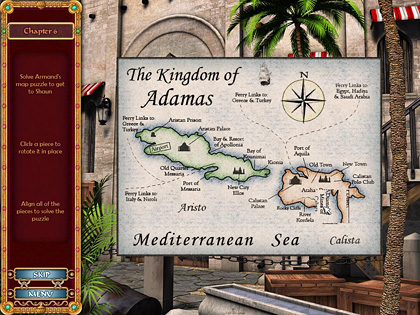 The Limo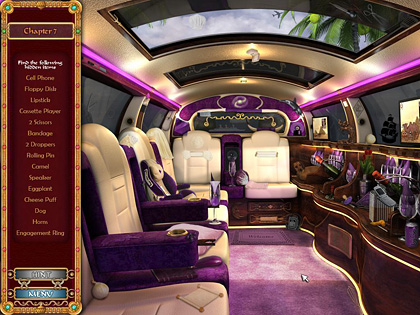 The Bedroom