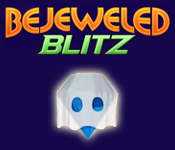 In keeping with the fall season, PopCap Games has rolled out a Halloween design makeover for the ever popular Bejeweled Blitz.
The actual mechanics of the game stay the same, but it now features a spooky Halloween background that reacts to scoring events such as cascading matches, speed bonuses, and the use of Power Gems and Hypercubes – both of which now sport eerie orange and blue flame.
The better you play the game, the more updates you'll discover (check out the Star Medals as you increase your high score).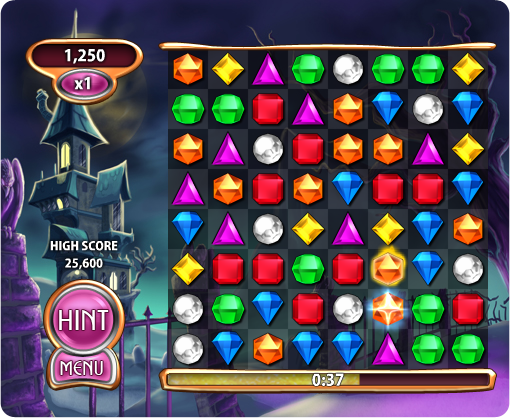 If you are part of Facebook, you can still be part of the Bejeweled fun by playing Bejeweled 2. You won't see the Halloween theme, but you can have fun with our collection of Bejeweled 2 Cheats
If you need help with the Bejeweled Blitz (it isn't easy!), check out our Bejeweled Strategy Guide. While it focuses on Bejeweled 2, all the suggestions can be applied to Bejeweled Blitz.