We are proud to announce the release of the new and improved Big Fish Games Toolbar for Internet Explorer and Firefox web browsers!
The Toolbar offers instant access to all of the most popular Big Fish Games locations including Game Downloads, Online Games, The Forums, The Big Fish Games Blog (of course!), and Help.
You can also now search from anywhere on the internet thanks to the Toolbar's integrated Search function, powered by Yahoo! There's no need to navigate to a search engine any more. With the Toolbar, you're already there!
A collection of additional features will also let you stay in touch with us easier than ever. These features include the following:

Get Special Offers
Hear about special gifts, games, and insider promotions available only to Big Fish Games Toolbar users.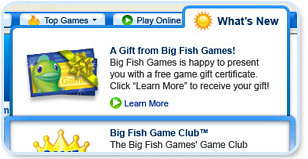 Watch Game Videos
Now you can watch game trailer videos faster than ever. Preview the look of any new game release or any top 10 game right from your browser!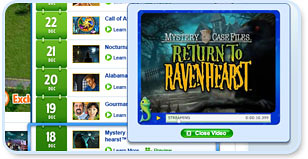 Find New Releases Fast
The New Release tracker will keep you up-to-date on the latest games available. You can also check to see which games are the most popular games with the Top Games list!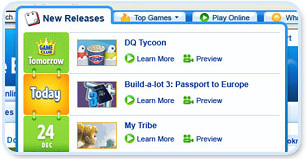 Get Your Games With One Click
No need to navigate through the Start menu or cluttered desktops. With the Toolber, you can launch your game manager instantly by clicking on the 'My Games' button.