Big Fish is proud to announce our first annual Online Games Scholarship Contest!  This is an exciting opportunity to creatively pay towards some of those school bills.
The scholarship is a way for Big Fish to help one promising student on his or her journey through higher education.  The $1000 scholarship will be awarded to one qualifying student with the most thought-provoking and well-reasoned essay as judged by a panel of Big Fish staff members.
We hope to see many student participants!  Be sure to read the rules and submission details carefully before entering. No purchase is necessary and no fees are required to enter.
Rules:

Open only to college-bound graduating high school seniors and students currently enrolled in college (U.S. students only).
Limited to one entry per student.  Attempts at multiple essay entries or invalid information will result in disqualification.
Plagiarism on any part of the essay will result in immediate disqualification.  Don't do it.
See all the official rules and disclaimers here
How To Win:
Select one of the two topics listed below, then write a responsive essay, 500 word minimum.  Writing more than the minimum requirement does not necessarily increase your chances! Submit your essay by May 31st, 2013 before 5 p.m. PST. Contestants will be evaluated on the quality and clarity of the ideas presented in their essay.

How do you see the casual games industry changing in 2013 and beyond?
What game genre has the most potential on mobile platforms moving forward and why? This could include iPad Games and Android Games.
Email your essay to 
scholarship@bigfishgames.com
 attached as a Microsoft Word document (for PC users) or as a .doc file on TextEdit (for Mac users).  Please name your document file with your first and last name.  For example: firstname_lastname.doc.
In the email, include:

Name
Address
Phone Number
High School Name, City and State
College You're Attending, plan to attend or have applied for admission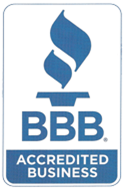 The scholarship recipient will be selected and notified directly by June 30, 2013, and announced on this page.
Good luck to all student participants!

*Scholarship Contest Rules and Disclaimers:  Employees of Big Fish Games and their immediate families are ineligible.  Big Fish Games reserves the right to post any essay submissions and the names of their author to our website, social media and other marketing channels as we feel necessary.  No purchase necessary to enter.  Only one entry per student permitted.  Personal information provided by all entrants, such as name, address, phone and email address will not be sold or shared with any third party.  This information will remain confidential and used only to verify qualified entries and to contact the scholarship winner.  Prize is non-transferable, nonrefundable, and cannot be exchanged for other prizes.  These rules are subject to change at any time by Big Fish.  The Big Fish Online Games Scholarship Contest is open to U.S. students only.