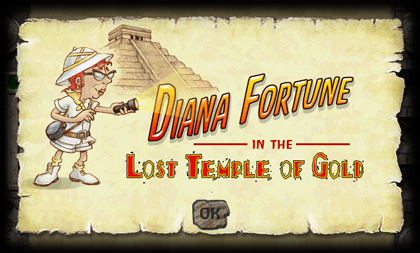 Big Fish Games Studios is proud to announce Diana Fortune in the Lost Temple of Gold, a new free online game available for Big Fish Games Community players!
Join archaeologist and adventurer Diana Fortune as she travels to the overgrown jungles near Tikal to explore a recently discovered Mayan temple. The floor of the temple is mostly quick sand, so you'll have to create paths for Diana using ornate stepping stone tiles. She can use these paths to travel around and collect valuable treasures to send to local museums!
Use your puzzle-solving skills to help Diana Fortune recover treasure in an ancient Mayan temple. This exclusive game includes rank-based team bonuses a dozen challenging achievement awards, and unlimited levels!
Watch out for the nefarious tomb raider, Lucas Bergspiel, as you challenge yourself to unlock each of the three difficulty modes and a dozen devious achievements!
Congratulations to…
Molly Jameson (Programmer)
Rhonda Conley (Art Lead)
Ron Goodfellow (Contract Artist)
Karl LeDoux (Producer)
Andrew Sayers (Sound Designer)
Joe Ezell (Lead Tester)
…and a cast of thousands who toiled behind-the-scenes to bring this game out of the caverns and into the light!
Lost Temple of Gold Game Play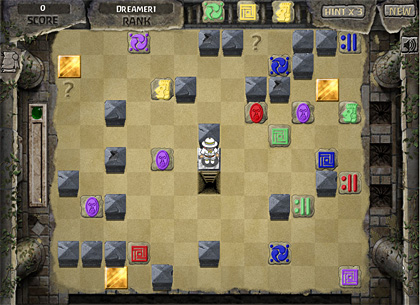 Lost Temple of Gold Rewards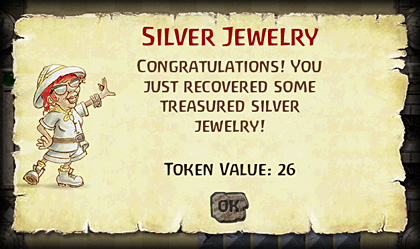 Lost Temple of Gold Hidden Treasure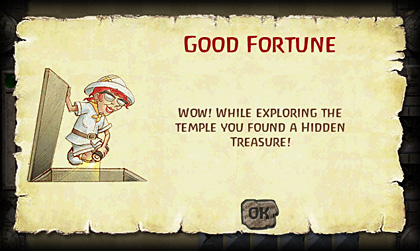 Lost Temple of Gold Awards