Drawn: The Painted Tower Goes Global

Following on the heels of it's release to our English speaking audience, Drawn: The Painted Tower has packed it's bags and is heading overseas. Our French, German, Japanese, and Spanish speaking audiences can now delve into the immersive world that is Drawn.
All four localized versions of the game are scheduled for release today so be sure to head to our international sites and get the game!
Big Fish Games' International Marketing Team is excited to bring you this exciting new story from Big Fish Games' Studios. Each team wanted to weigh in to let you know their thoughts – in their own words!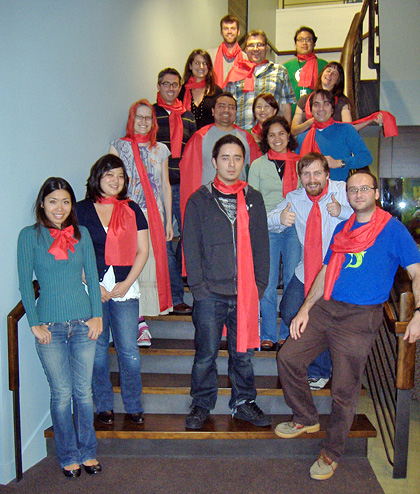 French Team
Ca y est ! La version française de Drawn est disponible sur le site www.bigfishgames.fr !
Entrez vite dans le monde de Drawn: La Tour d'Iris, la dernière aventure des Studios Big Fish Games.
Ce jeu vous fascinera par sa combinaison unique des genres aventure et objets cachés, par ses graphismes spectaculaires et son suspens déroutant. Dès les 5 premières minutes, vous serez plongé dans le monde féerique de La Tour d'Iris. Mais parviendrez-vous à sauver Iris à temps ?…

German Team
Es ist endlich soweit – die deutsche Version von Drawn erscheint am 26. September als aktuelle Neuerscheinung bei BigFishGames.de. "Drawn: Der Turm" ist ein künstlerisch höchst anspruchsvolles Spiel, und Big Fish Games Studio hat sich damit wahrlich selbst übertroffen.
Das Spiel ist eine einzigartige Kombination von fantasievollen Illustrationen und kniffligen Rätseln, und zweifellos das beste Spiel des Jahres.
Es fasziniert durch die nahtlose Verbindung der Kreterien "Abenteuer" und "Puzzle", sowie durch die spektakuläre Grafik. Schon binnen der ersten 5 Minuten wird es Dich in seinen Bann gezogen haben! Das Spiel verzaubert Dich mit seinem Konzept und seiner Gestaltung.

Spanish Team
¡"Drawn: La Torre", el gran éxito de Big Fish Games Studios ya está disponible en español en www.bigfishgames.es!
Esta fascinante odisea es una magistral combinación de misterio, aventura y objetos ocultos que te cautivará desde el principio. Sus excelentes gráficos, su asombrosa banda sonora y los múltiples desafíos que alberga la torre hará que pases momentos inolvidables llenos de emoción.
Iris es la última esperanza para salvar el reino. Pero la han secuestrado y depende de ti rescatarla. ¡Avanza a través de las múltiples salas de esta inquietante torre resolviendo enigmáticos rompecabezas que te ayuden a encontrar a Iris! ¿Lo conseguirás?

Japanese Team