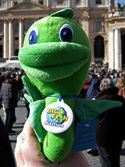 Recently Rebecca Reynolds, aka Roodypooh2, an active Big Fish Games user (and up-and-coming Clownfish in the Big Fish Games Forums!), took a trip to Rome for some amazing site seeing. Big Fish Games' very own Felix was lucky enough to make the trip. Here in Seattle, we're all quite jealous…
Rebecca and Felix were able to visit the amazing sites throughout Rome with Rebecca snapping pictures all the while. We hope you enjoy this amazing collection of photos that let the Big Fish Games' community take a peak at what must have been an amazing trip.
A big thanks from all of us at Big Fish Games to Rebecca for giving Felix the chance to see the world and for taking the time to share with the rest of us. High fin!
Felix at Arco di Costantino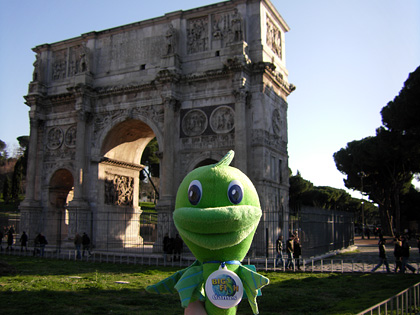 Felix at Castel Sant'Angelo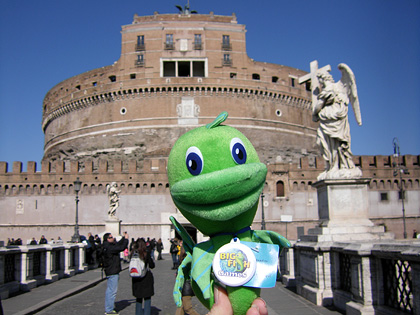 Felix at Circus Maximus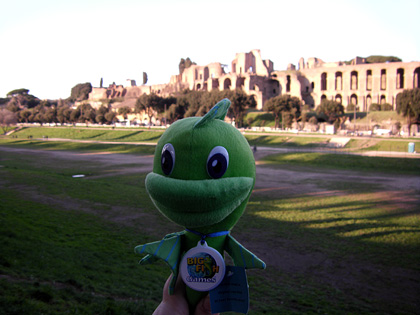 Felix at Piazza Venezia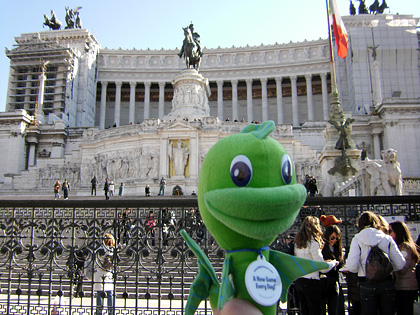 Felix at Roman Forum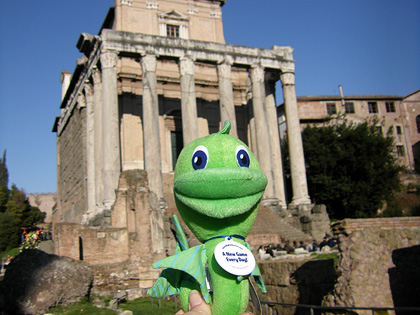 Felix at the Colosseum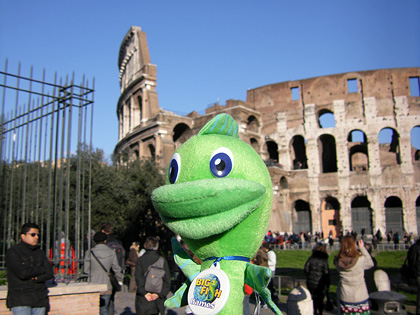 Felix at the Vatican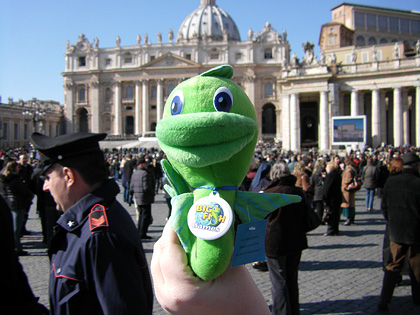 Felix at Trevi Fountain