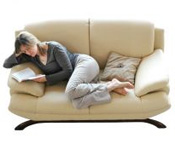 Have you ever found yourself wanting to take a break from everyday life? But not just any break, a break that allows you to really do something for yourself. Whatever your break from life looks like, sometimes it's just nice to get away from it all. Even more importantly, sometimes it's just nice to go all out and have some quality "girl" time.
When we think of girl time, some things that come to mind are getting a pedicure or manicure, having your hair done, getting dressed up for a girl's night out on the town. Sometimes it's even spending the evening on the couch in your pajamas watching a romantic comedy with a big bowl of popcorn, or curling up with a good book. But what about playing a game? Hidden Object games, Time Management games, and Adventure games, whatever your preference is.
The theme surrounding many Hidden Object and Adventure games is usually some kind of mystery. Most often they are spooky mystery stories, with haunted mansions or towns that are very dark and grim. Time Management games often involve running a business like a coffee shop, spa, diner, or other establishment in the food industry. Make no mistake; all of these games are exciting and engaging in their own ways. But if you're in the mood for something a little lighter, more uplifting, or just needing some quality "girly" time, there are a lot of games out there to choose from that are just the kind of thing you may be looking for.
We've taken the time to list some of our favorites.
Dream Day Series
This unique series is a romantic seek-and-find adventure with gorgeous graphics and fun puzzles.
The story begins with Dream Day Wedding. In this story, the bride-to-be, Jenny, needs a little help planning her dream wedding.
But the story doesn't end when the knot is tied! Jenny's story continues in Dream Day Honeymoon and Dream Day First Home, where you will have the opportunity to help Jenny and her new husband begin their lives together.
If you find yourself still wanting more, then you're in luck! There are four more games in the series, and each one is a new and exciting story about another couple who need your help to make their big day everything that it should be and more. Have a look and see which couple you want to help next: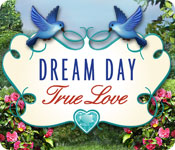 Dream Day True Love
Experience a romance that began during World War II and grew into 70 years of special moments, memories, and adventures!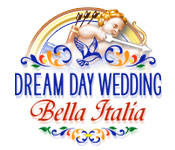 Dream Day Wedding Bella Italia
Create the romance of a lifetime! From the perfect proposal to cutting of the cake, bring this charming adventure to life!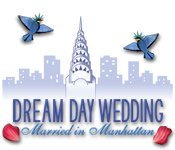 Dream Day Wedding Married in Manhattan
Plan the ultimate dream day in the Big Apple by hunting for hidden objects in this modern day Adventure.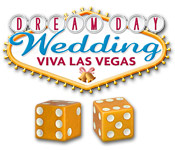 Dream Day Wedding Viva Las Vegas
Plan the perfect Dream Day Wedding for a high rolling couple in a lavish Las Vegas resort. A truly spectacular adventure!
Wedding Dash Series
For those of you who prefer Time Management, this is a fantastic series about a wedding planner named Quinn, who desperately needs your help planning and executing the perfect wedding for her clients. This series incorporates the plate-spinning fun found in Diner Dash but with the challenge of creating the perfect wedding reception. There are four games in this series. Help Quinn run her wedding planning business in each unique location: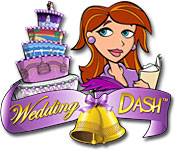 Wedding Dash
Diner Dash( R ) fans get ready to tie the knot in this wedding-themed Time Management masterpiece!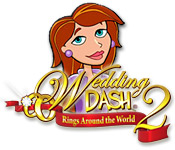 Wedding Dash 2: Rings Around the World
Meet quirky new characters with the return of some old favorites in this Time-Management sequel.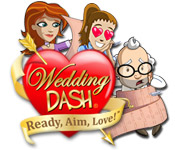 Wedding Dash: Ready, Aim Love
Love is in the air as Quinn starts planning her spectacular wedding. With the magic of Cupid's love arrows, anything can happen!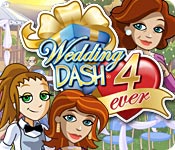 Wedding Dash 4 – Ever
Prepare for another wedding season with Quinn! Plan the ultimate wedding in Wedding Dash 4 Ever, a fast-paced Time Management game.
Other Great Girl Time Games
The remainder of our recommendations are not attached to game series, but they're great games nonetheless! As with all the games we've recommended, feel free to try each game for free for an hour!
Love Story: Letters from the Past
If you are a hopeless romantic, then this is definitely a game for you! The game begins with Mary, and older woman whose second husband has passed away. She mysteriously receives a package containing letters from her first husband, John, who went missing sometime during World War II. These letters will be vital in your quest to discover Mary's most beloved memories of the time she had with John; from the day they met to the day they were married. Filled with puzzles , mini-games, and unique storyline, this is one game that will definitely tug at your heartstrings.
Pretty in Pink
Time for an 80's flashback with Pretty In Pink Hidden Object game! This is your chance to relive the memorable story of Andie, Duckie, Blane, and the rest of the cast's unforgettable characters, but this time their fate is in your hands. Will the rich-boy Blane capture the heart of not-so-popular Andie, or will she end up with her tragically-in-love best friend, Duckie?
Love Ahoy
Get passengers to meet and mingle by day in order to reveal their hidden interests. By night, get compatible couples to dance in order to create romance. With success, you can expand operations to new ports, earn awesome upgrades for your ship and eventually expand your fleet with larger ships, all the while using your Time Management talents to get promoted to Passenger Services Director!
Fashion Dash
Step into the designer shoes of Coco, a young woman with dreams of building a fashion empire, one custom fit at a time. Set in a series of exclusive retail shops, Fashion Dash delivers a steady stream of customers willing to pay big bucks for perfectly tailored attire. Use the chaining, seating, and customer service skills you learned in Diner Dash to please this new flock of fashionistas. Fashion Dash is a stylish Time Management game, guaranteed to fit.
Jojo's Fashion Show: World Tour
20 years ago, Jojo Cruz was the hottest name in fashion. Then she retired to run her own boutique and raise her family. Now, Jojo is ready to show the fashion world she`s still got style. Help the Mistress of Mix storm back onto the runway as she stages fabulous fashion shows from New York to Paris to Milan. Make stylish outfits from cute tops, elegant dresses and stunning heels as you showcase your fashion sense on the runway.
Love Chronicles: The Spell
A young prince has been having the same dream and is summoned far from his home. Help him remove an evil curse that has caused a whole kingdom to be trapped in their dreams! Save a beautiful princess before it's too late in this fun and exciting Hidden Object Adventure game. Dive into the world of Love Chronicles – The Spell, and defeat the evil witch that has cursed the entire population once and for all!