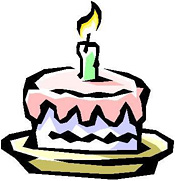 Big Fish Games President and CEO Jeremy Lewis (a.k.a. Lewbabes on our Forums) got an unexpected surprise in his inbox this morning. Customer Tanja Gerstenberger put her artistic talents to use and created a very special drawing in honor of Jeremy's 41st birthday.
According to Tanya, she was inspired by the different holiday looks we give Felix and decided to try her hand at a Jeremy-themed Felix.
We love the representation, so from all of us at Big Fish Games – and particularly Jeremy – thanks for the drawing, Tanja!
Happy Birthday, Jeremy!