The Easter Fishy surprised our Customer Support team with colorful eggs filled with treats hidden at their desks and now our representatives want to spread the holiday cheer.
We've added in a few Plush Felix, and some Marshmallow Peeps to create a silly little hidden object game just for you. We hope this is a nice intro to a wonderful holiday weekend for each and every one of you!
Your job is to find as many of each of the following as you can in the image shown below. You can click on the image to see a larger version.
Total number of eggs
Total number of Plush fish
Total number of Marshmallow Peeps
Once you're finished, go over to the Customer Support Easter Egg Hunt thread in the Big Fish Games Forums and post your answers. We'll post the answers next week so you can see if you were able to spot everything.
We really hope you all have a wonderful holiday weekend.
Happy hunting!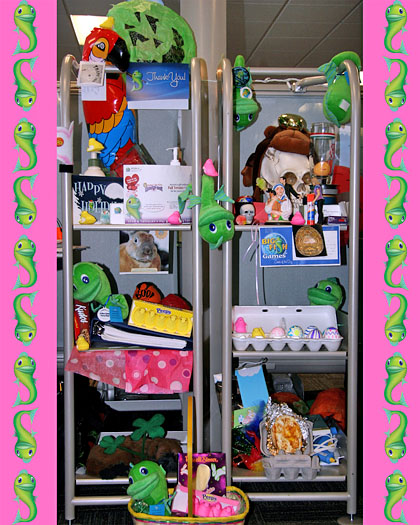 (Click on the image above to see larger view…)