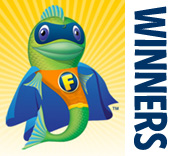 We're happy to announce the winners from the second week of our March Super Sweepstakes!
Week one was fun, but week two was even better! Everyone involved in making the Super Sweepstakes happen has had a great time. Thank you to everyone who has participated so far. It has been a pleasure to speak with some of our winners. Congratulations to each and every one!
Without further ado, head over to the Super Sweepstakes to see this week's winners.
Remember, there are still two more weeks of winners to be selected and a lot of great prizes to be won. Good luck!