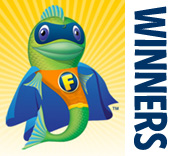 We're happy to announce our final Super Sweepstakes winners. While this marks the end of this promotion, we hope everyone has had as much fun playing it as we did running it.
Take a moment to go check out the winners. Maybe someone from your hometown won!
We want to offer a big thank you to everyone who participated in the Super Sweepstakes. If you were a winner, congratulations! If not, be sure to participate in our next big promotion for your chance to take home a great prize.