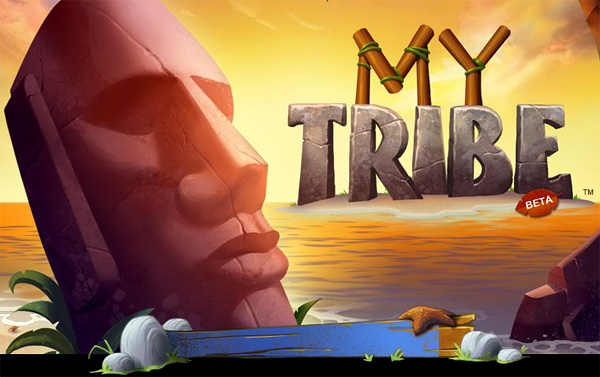 Announcing the release of My Tribe on Facebook!
Create a prosperous island paradise for your industrious, intelligent tribe with this real-time Brain Teaser! Your tribe will have a mind of its own, learning skills and starting families even when you're not around, but check back often to keep your island idyllic. Uncover mysterious secrets; unlock exciting new technology; build wondrous structures, and even explore other exciting islands in My Tribe!
"Social gamers are drawn to game experiences that offer greater depth of gameplay in easily accessible, social formats," said Will O'Brien, vice president of Social Games at Big Fish Games. "My Tribe is precisely that. It is among our catalog of roughly 2,500 games and is just the second brand of many that we're looking forward to bringing to the Facebook audience."
The Island Dock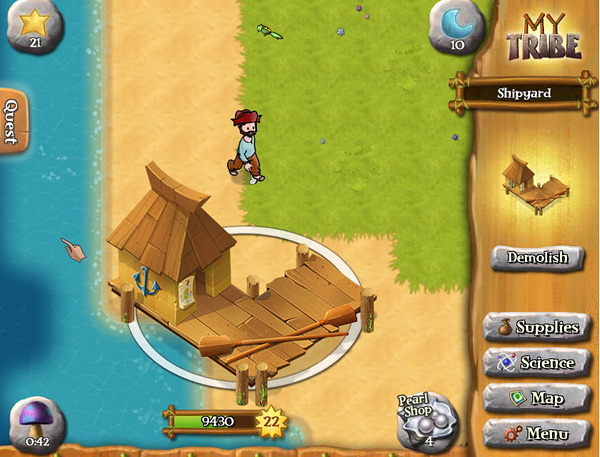 Building an Ark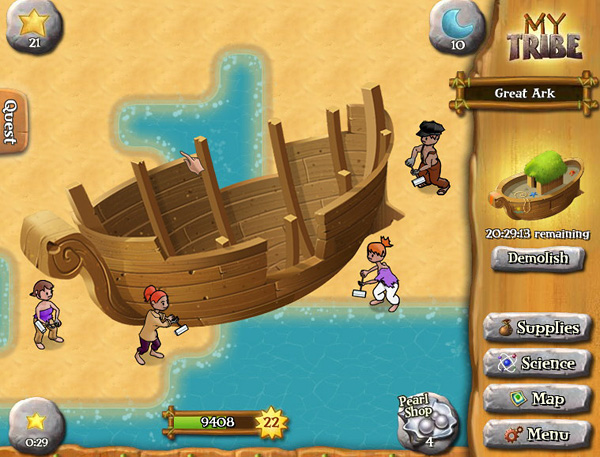 Go play My Tribe on Facebook now!