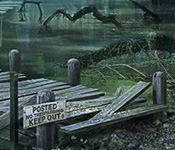 As always, there has been a lot of speculation surrounding the next Mystery Case Files release. Clues and guesses are being made in our forums, on our Facebook page and Twitter. Details are still vague at this point, but we managed to sneak this image out from our Studio team.
We will continue to keep you up to date as more information becomes available. Look for more screenshots, interviews, and ultimately, the game trailer and the release date to be announced in the near future. In the meantime join the conversation (and speculation) in our forums, on the Mystery Case Files Facebook Page or follow Big Fish Games on Twitter for timely Mystery Case Files updates.
Look for updates to the Official Mystery Case Files fan site in the very near future.