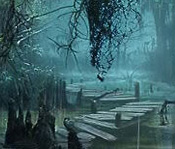 When our studio team released the first Mystery Case Files 7 game preview, we were all very excited – and curious.
You know what we do when we get curious? We go snooping.
The Mystery Case Files team is only one floor away from where we sit and although their area is kept under lock and key, even the best slip up from time to time.
Last week, it was easy to don a costume and slip undetected into any part of the office. It didn't take long for us to find a scrap of art work on one of the Mystery Case Files' artists desks. It doesn't seem to reveal much, yet…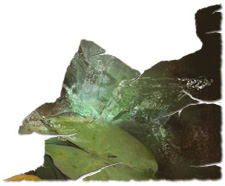 We want to know what you see! Let us know on the Big Fish Games Facebook Page, Forums or the Big Fish Games Twitter page. We'll continue to poke around and to see if we can find more. Stay tuned!