Mystery Case Files Valentine with FREE Ravenhearst Coupon Code!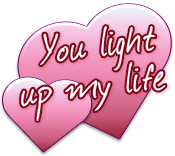 Everyone loves getting Valentine's cards. Just imagine how much better it is when the card includes a coupon code for a free Mystery Case Files game!
That's right, starting today, you can send your friends a link to a Big Fish Games Valentine's card featuring art work from the Mystery Case Files series of games. Each card comes complete with a coupon code for a free copy of Mystery Case Files: Ravenhearst and instructions for getting the game.
Choose from three different E-Cards (see all three below) featuring hidden object scenes from Mystery Case Files: Madame Fate and Mystery Case Files: Return to Ravenhearst.
Recipients will have fun trying to spot the hidden objects in the scene and can click on 'See Solution' to see if they were right. Each gift features a coupon code for one free copy of Mystery Case Files: Ravenhearst.
Have fun and Happy Valentine's Day from Big Fish Games!