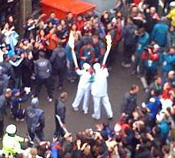 The Olympic Flame Relay passed by our office in Vancouver, British Columbia over the weekend. Employees were on hand to watch the festivities and grab a couple photos. It's great having our office in the heart of Vancouver. Truly a magnificent city to live in or visit.
One Big Fish employee saw the first photo below and quipped, "It looks like two poor saps trying to keep a crowd of zombies at bay with torches…"
Funny how gamers often find creative ways to incorporate zombies into everyday life.
Olympic Flame Arrives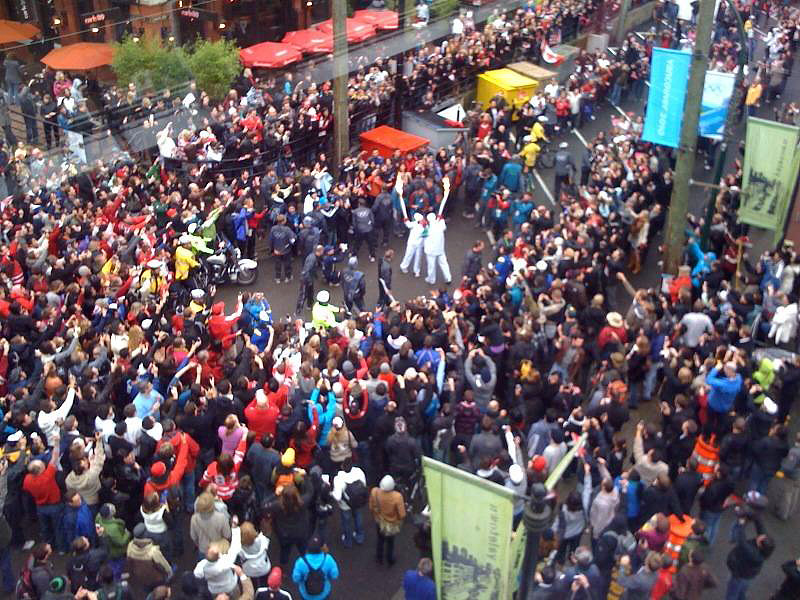 Juggling Festivities