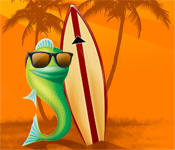 What better way to kick off the summer than with a fantastic sale on your favorite mobile games? Announcing the iPad & iPhone Summer Solstice Sale!
From ancient Egyptians to modern day Druids, nearly every culture celebrates the Summer Solstice in some fashion. We're no different! For a limited time, we're offering 80% off our best mobile games!*
That's right…the world's hottest mobile games can be yours for only $0.99 (iPhone games) or $1.99 (iPad games). Check out all of our iPhone Games here!

With over 23 different titles to choose from there is bound to be a game you'll want to take with you everywhere you go this summer. We think a little fun and relaxation with a new game at such an affordable price is a great way to start off the summer season. Enjoy!
*Sale applies to the full game purchases only and does not include free games with in-app purchases