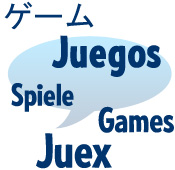 If you've ever tried to learn a new language, you're well aware of the need to practice, practice, practice! It's one thing to memorize the lexicon of a new language. It's another thing entirely to fluidly speak, read, and think in your non-native language.
There are plenty of mediums people can use to practice a new language. Books, music, newspapers, television, and movies are all prime candidates. However, another option many people may not think of is video gaming. Many of the games we offer are available in German, French, Spanish, Japanese, and English.
If you enjoy playing video games and are working to learn a new language, why not combine both passions for the best of both worlds?
Best of all, playing video games is fun! One challenge many new language learners run into is finding enjoyment in said learning. While it's fun to get started on most new endeavors, lets face it, after a while learning a new language because a difficult endeavor that will challenge even the most intelligent of us. Using games to support your quest to speak a non-native language offers what we like to call 'active rest periods'. These types of activities allow you to give your mind a break while still engaging in the content you are working so hard to master. It's a win-win!
A great example of a game new language learners can leverage is Mystery Case Files: Ravenhearst. This game is available in German, French, Spanish, Japanese, and English and offers a nice combination of written text (the Diary), object recognition (hidden object scenes), and non-story related words (the user menu).
Let's see how the game looks in German and English…
Letter from the Queen
The letter from the Queen of England offers the player their first chance to work through several paragraphs of language.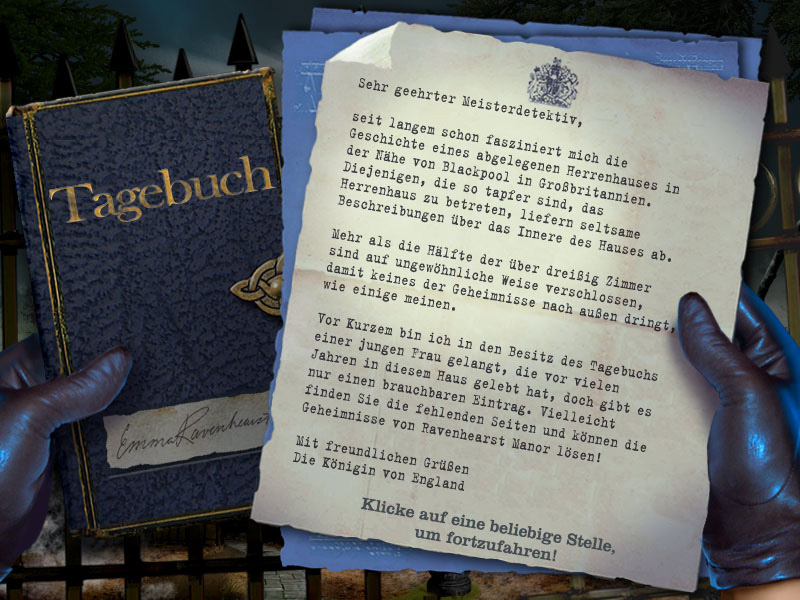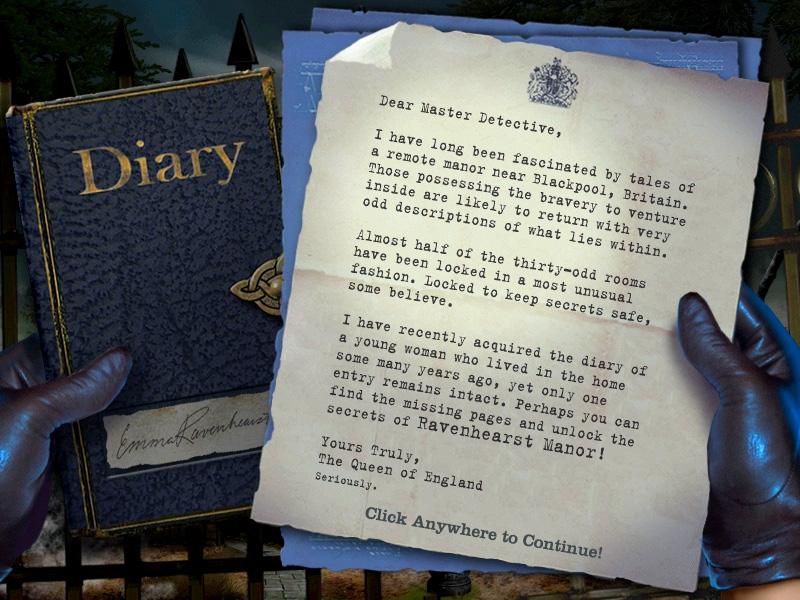 Player Diary
The player diary offers a nice combination of text and numbers – including dates. Moreover, as the game progresses, more and more of the diary is filled in giving the player a recurring feed of content to work through.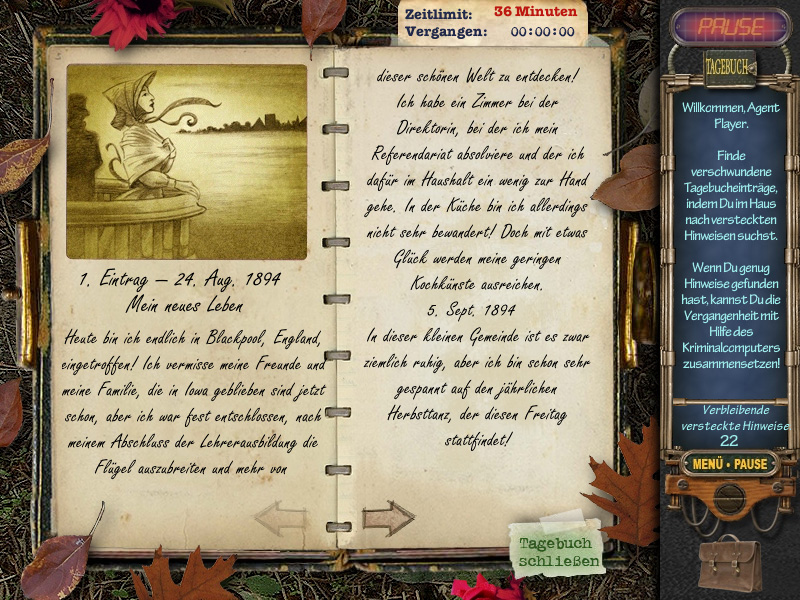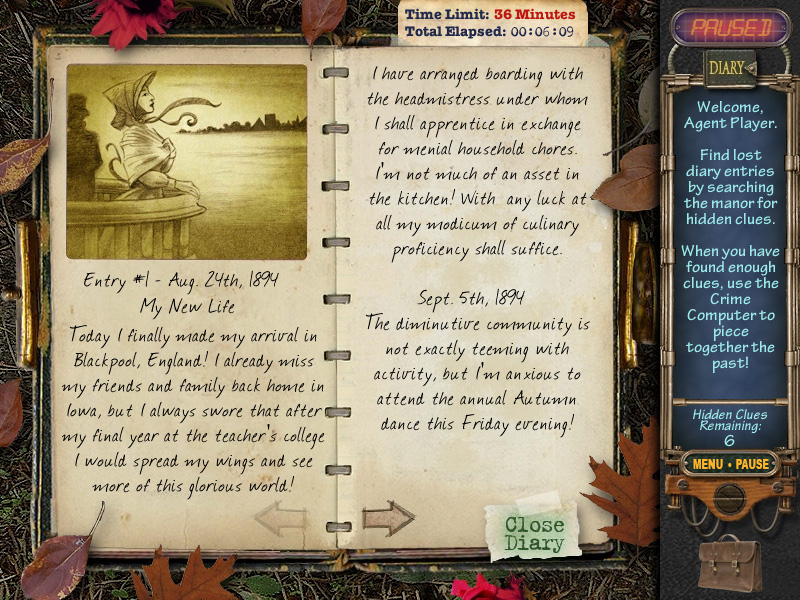 Hidden Object Scenes
Each hidden object scene in the game offers a collection of objects the player will have to be able to translate and identify in the scene. Best of all, with each new play of the game, different objects are selected for the user to find.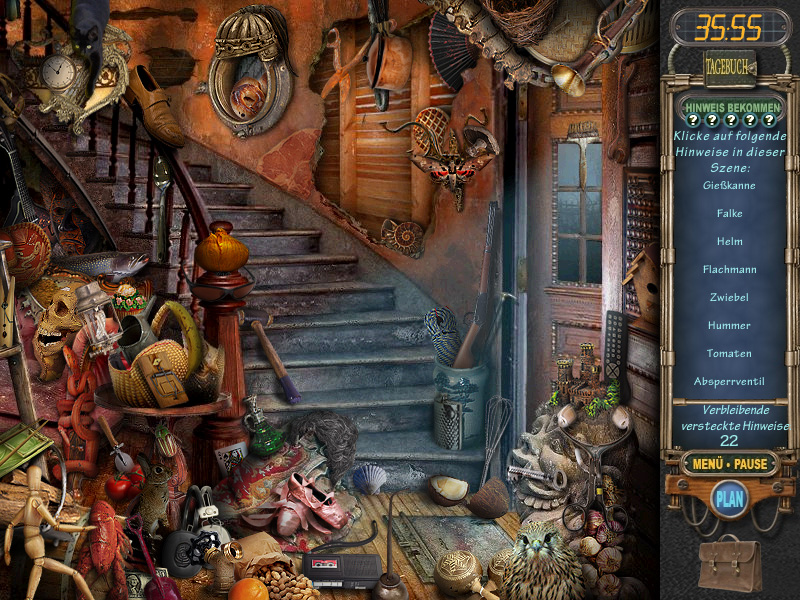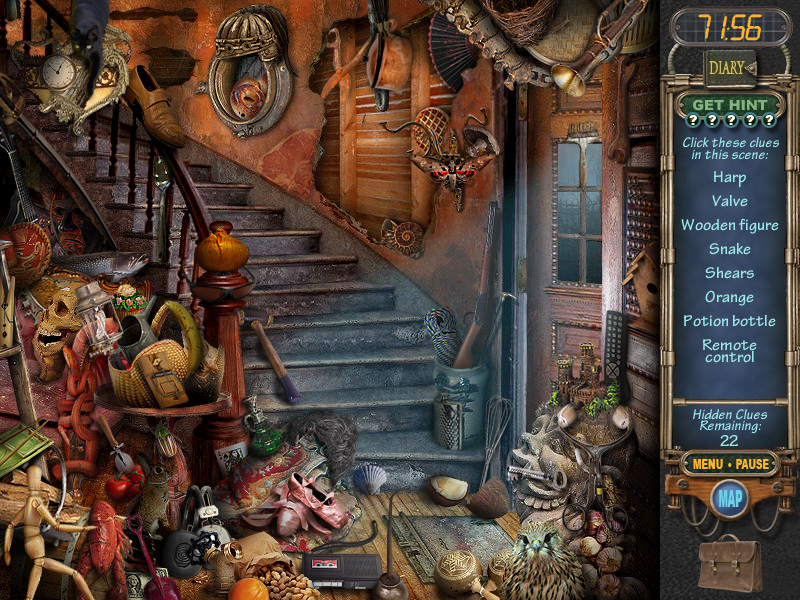 Game Options for All Languages
If you are looking for games that are localized across all languages, at least one selection from our Sherlock Holmes games collection has been localized into German, French, Spanish, Japanese, and English.