Today we're excited to announce the first game release from our new development team in Vancouver, BC! Unwell Mel, a popular game initially found in our Game Community, is now available for download.
The new Vancouver team that is responsible for bringing you this game – including artists and developers – allows us to more effectively expand our genre expertise without sacrificing our depth, quality and creativity.
"I'm excited about our Vancouver team; their talent strengthens Big Fish Games Studios, and as we grow the team we can ensure the continued production of great games," said Pat Wylie, vice president of Big Fish Games Studios.
Jake Birkett, who acted as Game Producer on Unwell Mel, was originally responsible for developing Fairway Solitaire – a game many have pointed to as the most addictive game we've ever released.
"Unwell Mel is a fast-paced, matching game that charges the player with the diagnosis and treatment of the very unfortunate Mel," commented Jake. "We've paired the game's match-three mechanic with an assortment of themed power-ups that give the player a variety of fun and creative ways to cure Mel's aliments."
If you haven't already played Unwell Mel online, be sure to check out the free trial download. Today it is available to Game Club members and will be available to all Big Fish Games customers tomorrow.
Unwell Mel Loading Screen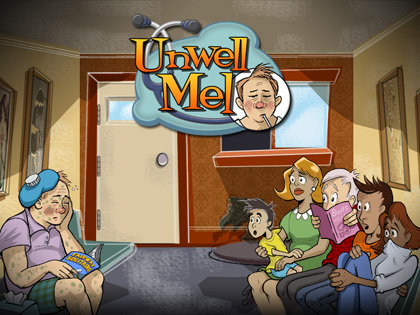 Mel the Patient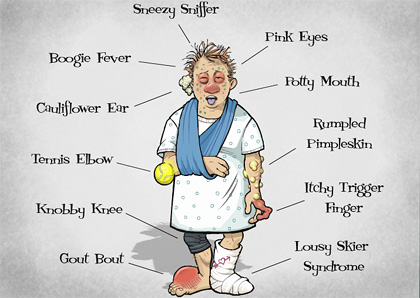 The Scan-O-Matic Machine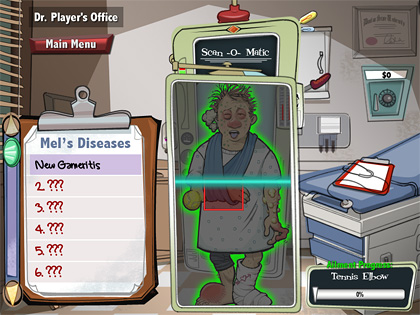 Mel's Diagnosis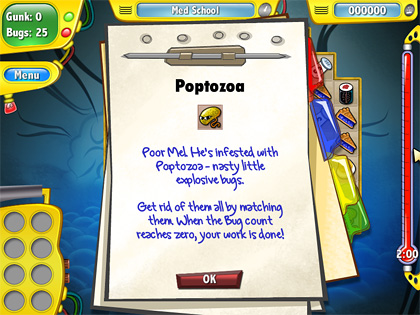 Unwell Mel Game Play