Lucid
Discover a new way to match blocks in Lucid, a unique Puzzle game with a dream-like atmosphere! Clear the entire area as quickly as you can to succeed. Enjoy stunning visuals and relaxing sound effects as you make combos and hunt for the next perfect area to clear. Gain score multipliers by chaining Color-Tasks and earn awesome Lucid-Blocks.
Unique gameplay
Dreamy atmosphere
Clear the different areas!
Game System Requirements:
OS:

Windows XP/Vista/8

CPU:

1.0 GHz

RAM:

512 MB

DirectX:

9.0

Hard Drive:

43 MB
Game Manager System Requirements:
Browser:

Internet Explorer 7 or later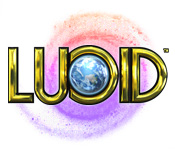 NEW299
The Big Fish Guarantee:
Quality tested and virus free.
No ads, no adware, no spyware.

Reviews at a Glance

Lucid
0
out of
5 (
0
Reviews
Review
)
Customer Reviews
Addicitve Jelly Cube Destruction
Once in a while I look for a non-HO-Adventure-serious game to play and decompress. This one is perfect for "mindless" fun but it is far from mindless. It isn't terrifically polished or crammed with all kinds of bells and whistles, it's just a fun game. It is not a match 3, but it's a similar idea. You are given boards of glimering jello cube things and must hold and swipe your mouse to trace a line through at least 2 to remove them from the board. It must be a continual line and go through all cubes of that color [usually there are 2-5 but you can set up pretty large ones.] You don't HAVE to do this, but it is your quest so you can earn more points. When you remove cubes, more drop down from the top to fill in. On the left of your screen is the "quest" you are given...an example would be to remove some red cubes, or to remove 5 blue cubes at a time. It also shows you the next quest coming up to help you with your choice of cube removal. There is strategy, aggrivation, plotting, setting yourself up for a massive color block to remove or just plain grabbing what you can, bright colors, not-bad new age music [don't go by me, to me there is no GOOD new age music? Please don't get me started...:D] you can turn off and simple backdrops for each puzzle. You can turn up/off sounds and/or the music. Some of the blocks sparkle..these are Lucid blocks. If you remove one the whole board of cubes refreshes #great if you have nothing much to score with#. If they are left on the board at the end of the round they count for massive points. When you finish a round it will show you the scores of that set and you can replay any you'd like. The colors are bright. I found that playing on full screen blurred the graphics slightly but were crisp on the regular setting. It is all plain to see, regardless. This is very fun, a bit different and can be played either when drooling on yourself after a hard day or wanting a game to play against yourself to see how to think out some strategy. I would recommend this..just for the sheer fun and a nice break!
April 10, 2013
Relax and Enjoy
So dreamy, relaxing and "zoning out", yet stilll use stradegy. The music is soooo soothing, visual background ok. Colors are lively. So dreamy, relaxing and "zoning out", yet stilll use strategy. Time just flew by, and thats just the demo....I'm buying asap.
February 16, 2012
Addictive
Untimed Match 3, very bright and colourful. It's a chain match 3 where you're asked to match a certain colour or number of cubes; if you don't clear the board it will re-set and you can try the level again, you often run out of available moves, at least I did, so what at first looks fairly straight-forward, needs a bit of tought before randomly pressing cubes There is a Circle in the upper left corner of the gameboard, which fills up as you progress BEWARE : If you exit the game and re- enter make sure you press the CONTINUE button not the start button as this will start the game from scratch and your progress will be lost No real instructions with the game but I'm enjoying it, off to finish, I hope Recommend
July 21, 2012
Not quite put all together
I like this game and purchased it as a free game. But, it does have some failings. Positive: The game play is addicting, the sound and graphics are good and so far I find it very relaxing. Negative: There are no directions, not much of a tutorial, a vague "connect the colored blocks" and when you do a huge score keeps adding up. There is no score card so you can keep track of your scores and try to beat them. It is like the crew who put this together dropped a whole area that is required to make this a real game. It is a pretty simple idea, but so is Chuzzle and Bejeweled. I just feel a game of this type should be beefed up with Achievements? Scores? More interaction with the game? It's like a couple programmers put this together on a weekend while eating pizza and drinking beer. I wouldn't recommend buying it. But, I think it is fun if you can get it during a 2 for 1 sale.
July 20, 2013
What about when you need help?
There is a game board that contains groups of various colored squares (quite pretty actually). On the left are 3 black holes. The top shows the color you need to remove from the board, sometimes it will contain a number (for instance a green block will show with a number 3 meaning you must clear 3 green blocks). The middle black hole indicates the NEXT color that you will need to remove from the board (for strategizing). The third black hole is a mystery to me. Remove the blocks by stringing them together. But, here's the catch (always has to be a catch, right?), the group you string together MUST contain all the colors in that group. For instance, you have a weird combination of pink blocks. If you can't include every single pink block in that combination, don't even try, the board won't count it. Some blocks look sparkly. Include those in your color group and the board automatically fills up, or you've reached your limit automatically, something. Not explained. There's kind of a clock timer as well. When you fill it up, the game says "LUCID". At some point, you've cleared a level. At one point, I cleared something important because there were a number of planets circling my screen but didn't understand what it meant. At one point, the "color" choice was dark blue. The configuration on the board had only 1 possible color you could string together and it took up most of the board. A logic problem? No explanation. I started the game from the beginning. Same end result. No hint, no help, nothing. Uninstalled the game. If there were more instruction given, if there were more help, a tutorial, something CLEAR to explain the game, maybe it would have been more playable. If it was more than just remove these colored blocks, something more entertaining, it would have been more playable. For these reasons, it is not a purchase for me. If you want to try it and you get past that ridiculous all green area asking for a blue match and do it - PM me or write a review, I'd like too hear how you did it.
August 26, 2014
The Apple logo is a trademark of Apple Computer, Inc.