The Secret of Hildegards
Help Abigail Hildegard find her father and wake Adalar from his dream in The Secret of Hidergards, a fun Hidden Object game! After her Uncle Talbot betrays the family and succumbs to the dark side, it's up to you and Abigail to defend the family and prevent the evil from being released back into our world! Explore amazing locations and stop Talbot from opening the dreaded Gates!
Incredible gameplay
Fantastic graphics
Find Abigail's father!
Game System Requirements:
OS:

Windows XP/Vista/8

CPU:

1.0 GHz

RAM:

512 MB

DirectX:

8.0

Hard Drive:

240 MB
Game Manager System Requirements:
Browser:

Internet Explorer 7 or later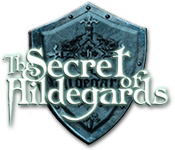 NEW299
The Big Fish Guarantee:
Quality tested and virus free.
No ads, no adware, no spyware.

Reviews at a Glance

The Secret of Hildegards
0
out of
5 (
0
Reviews
Review
)
Customer Reviews
The Secret of Hildegards
23
23
A very positive review
I must disagree with my two negative fellow game-players. This is a fine game. The storyline is, as indicated, no more than a setup to motivate you for your search. Something mysterious has happened in your prestigious British family, and you determine to return to the estate to search for "clues." Essentially, this is a game for people who enjoy hidden object games, with minigames thrown in for good measure. These people tend to pick up books (or their Kindle) when they want an actual storyline. The music is fine, if you enjoy music playing with your game. It's tinkly piano and violin, and I even saw my doggie nodding her head in time. There are no interactive hidden object puzzles, and I didn't catch any characters speaking out loud. The art work is elaborate, and has an old-fashioned look about it. This adds to the atmosphere, and does not cause objects to become hard to identify. In fact, it is quite possible to play in windowed mode, even on a laptop, and to continue to work in a different program at the same time, switching back and forth during the pauses. I enjoy doing this, and it isn't easily done with some games. There are, as is usual, 12 objects listed per scene, but one of those is a multiple object: 7 feathers, 12 springs, etc. To answer specific objections: rowanberries are the berries from a rowan bush, just as blackberries are the berries from a blackberry bush. They aren't common in the US, but that doesn't make them extinct. Secateurs are pruning shears. Ta-da! You've learned a new word. Look it up if you don't believe me. Interestingly, there were not multiple "umbrellas" in a scene. There was one umbrella, which happened to be the required object, and one parasol. The difference is, one is used as protection against rain, and the other, usually more decorative, is used as protection against sun. Humans did not always have access to bottles of goo containing spf 15. If you would like an easy reference, recall the scene in Sound of Music where Martha says she wants a pink parasol. I encountered no difficulties when clicking on objects. The only requirement was that the point of the clicker needed to be on the object, and not simply somewhere in the vicinity. I had no trouble whatsoever spotting the bright cyan cluster of stars that resulted when the HINT button was pressed. But in the case that I had missed the stars, HINT recharges very quickly As for gameplay, this game is unique. #BTW, there is no such thing as "very unique."# You have choices as to the direction you take within the Hildegard estate. Once your choice is made, you find several sparkling areas, indicating hidden object scenes. You play a scene, and are rewarded with - not a necessary object, but - a minigame! These games range from simple to HELP ME!!! Thank goodness for the skip button. When you complete #or skip# the game, you are again rewarded, this time with a token. I have bought the game, but that's as far as I'm going to take you in this review. By now you should know whether you will enjoy the game or not. I think the negative reviewers were just cranky when they played, because they wouldn't have chosen a HOG if they didn't like this type of game. I haven't finished playing, so I can't answer two questions which are of importance to me: how long is the game, and if I play again with the same player name, will the objects be different? If it is of good length, and if the objects change, then it is perfect. I'll be interested in finishing it #in which case I will reply to my own review here# or in reading the answers in another gamer's review. Thanks for reading. - Christine
May 3, 2012
It's a Game You Either Love or Hate
Thanks to Tinkerbell63 I tried (and bought) this game. Some of the complaints are valid, some overblown. I found the graphics to be clear and the objects distinguishable. The hidden objects when you are in the house are bright, but when you go outside it gets a little dark. The mini puzzles without instructions are challenging, but I was able to finish at least half of them. The story line does not intrude too much, therefore it is a little weak. The ending is abrupt. The game is shorter than I prefer. I like good hidden object games and found this one to be very enjoyable, even with my few criticisms. Here's a little cheat sheet for you: a lamp is a light bulb, a mandaline is a mandolin, a watch is a clock, a flacon is a small flask for perfume, and -- this is my favorite -- napkins is toilet paper.
September 27, 2012
Great Game! I will buy this one!
I loved it! I thought this game was above average. The story may have started out a little confusing but only for a second, it became clearer and more fun as I went along. As for the hidden objects, they were very clear and not too difficult. I think I used two hints, only because I was running out of time and didno't want to waste it.(time,that is) The scenery was beautifuly done also. I would definitly recomend this game. In my book it;s a winner!
May 4, 2012
Entertaining
Some of the locations is a bit dark and not so easy to find the items. The story is good.
November 20, 2011
Give it a go !!!!
Ive just played this game for an hour, and Im a little bit hooked :-O !!! The bad reviews, and then Tinkerbells counter review got me intrigued...it was 2 quid, and Ive had worse ready meals for 2 quid that lasted 5 minutes so I thought 'why not?' Im glad I did. Yes the graphics are a bit ropey,its obviously not a new game and its never gonna be a MCF, but it reminds me of the games I used to play when I first started....and theres no running around or stress,which is nice sometimes. The music is unobtrusive, and quite relaxing tbh...and Ive had a BAAAD day. I dont know why some of the 'experts' say there are no instructions....Uummmmm ? What for exactly ? The mini games are pretty logical, and Im finding myself looking forward to the hidden object games with the dodgy spellings #giving me a chuckle#...I now now what a whirlygig is..WOOHOO. !..and I found the whatsit berries straight away, as they, wait for it .....LOOKED LIKE BERRIES !!!! :-D AS a wind down before bed, or a lazy play,I really like it....wouldnt wanna pay full price but Ive been bored by bigger games with 4+ stars, Im also no expert.... Just the challenge of working out some of the things to find is entertainment in itself.....lol ,.and really not a struggle. The hint stars are a bit quick, but Ive had no problems with clicking on objects more than once. If its on offer, give it a chance. You might like it....I DID :-D
May 3, 2012
Tygrepawz
As HOGs go, it was . . OK, but just barely. Some of the items had to be clicked several times, especially those near the inventory bar before it registers. Some of the items were very obscure but I got most of them with an occasional use of the hints button - use wisely as it is slow to recharge. The mini puzzles were OK for the most part but the one failing I saw was a total lack of directions. Some were obvious like the Towers of Hanoi type with the books or the marble shuffle but there were a couple that I had no clue whatsoever and had to use the skip button. The Match the Differences scene had some very obscure clues and the skip button just kept resetting you back to the beginning so my advice there is just use the hint button and you'll be done quicker. The ending is a bit of a let down but it would leave it open for a sequel. I only spent $2.99 for this game on one of the daily deals and that's about what it was worth.
May 12, 2012
NOT LONG ENOUGH
LIKED THIS GAME ALOT, IT JUST WASN'T LONG ENOUGH FOR ME. I HOPE THEY COME OUT WITH A LONGER SEQUAL.
May 5, 2012
Good Game if you like finding Hidden Objects
I found most of the complaints of other reviewers valid, but I happen to like hidden object games and found these of average challenge. I appreciate learning new vocabulary so the rowanberries were fine with me. Must admit though that I found them because I thought they were the flower. ;-) Not having instructions for the mini games was a bit frustrating, but it didn't negate my enjoyment completely. I just skipped those I couldn't figure out. A blog walk through of the mini games would be helpful.
May 3, 2012
No headaches here
I am moving under the assumption that this is an older game. No bells or whistles here. Graphics are clean, music light and unobtrusive. H0's are old style but fairly well done. Only encountered one spelling error in the trial. Play in mind of elimination of possibilities for some items on your list..i.e. ... if your list says watch and there is only a clock in the scene obviously the clock. ....there is a difference between a parasol and an umbrella ..."curling" due to elimination = curling iron. Play goes as follows: H0 scene/puzzle... H0 scene/puzzle... Just a straight ahead Hidden Object followed each time by a standard puzzle with a light story thread. None are difficult though you can skip the puzzles. If you are looking for a relaxing game this would qualify.
May 3, 2012
CHALLENGING GAME
As previous reviewers have said, this game is not for the beginner! The Hidden Objects can be hard to find, but the hint button does allow you to get the hints necessary to complete each scene. I averaged about 2-3 hints per scene. In the mini games, few have any instruction at all. I attempted all of them. In some cases I thought I had completed the game correctly, but then nothing happened, so I had to skip the game. If you are not familiar with many types of mini games, it can be rather frustrating. I did complete the game with the help of Hints and Skips. The ending is a little abrupt and leads me to believe there is a sequel out there now or it's being developed. I got the game on sale for $2.99 and I feel that's a good value.
May 3, 2012
The Apple logo is a trademark of Apple Computer, Inc.