The Secret of Hildegards
Help Abigail Hildegard find her father and wake Adalar from his dream in The Secret of Hidergards, a fun Hidden Object game! After her Uncle Talbot betrays the family and succumbs to the dark side, it's up to you and Abigail to defend the family and prevent the evil from being released back into our world! Explore amazing locations and stop Talbot from opening the dreaded Gates!
Incredible gameplay
Fantastic graphics
Find Abigail's father!
Game System Requirements:
OS:

10.4

CPU:

1.0 GHz

RAM:

512 MB

Hard Drive:

112 MB
Game Manager System Requirements:
Browser:

Safari 4.0 or later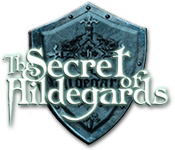 NEW299
The Big Fish Guarantee:
Quality tested and virus free.
No ads, no adware, no spyware.

Reviews at a Glance

The Secret of Hildegards
0
out of
5 (
0
Reviews
Review
)
Customer Reviews
The Secret of Hildegards
23
23
Confusing game...many errors...
I have only played the demo of this game, but there are far too many errors for my taste. HO list words are confusing. It says watch, it means clock...it says curling, it means curling iron...it says pointe, it means ballet slippers, etc. There are words in the HO list that I have absolutely no idea what they are, and therefore had to use several hints. Perhaps that is intentional, as part of the challenge? Most of the HOS have very dark portions and the HO are blended into the darkness. Some of the HO are VERY TINY SLIVERS of an object and/or indistinguishable...like you need a microscope to find them...again I had to use several hints. None of the HOS are interactive. The puzzles I found to be okay and for the most part easy, as I am an intermediate HOPA gamer, but there are absolutely no instructions whatsoever. All puzzles are skippable. The music, graphics, etc are just okay, and nothing special...actually this game seems a bit dated. The storyline is very prominent in the beginning, with a ton of reading, however becomes almost non existent during game play. It's just HOS after HOS with a few puzzles thrown in, almost as an afterthought it appears. This is a very linear game, with not much exploring. I have no problem with that, and if it weren't for all the errors, I may have purchased this game as the DD.
May 3, 2012
Not as bad as others say
After reading the negative reviews for this game, I had to try it for myself, to see if they were true. On the whole they weren't true. The HOS weren't that hard at all, I had no problem clicking on the correct object, and did not incur any overclicking penalty at all. I played 3 HOS without using a clue. Yes, this game may not be for beginners, but for people who are experienced with HOG then this would be fine. You just need to be a little intuitive such as when it asked for 'gloves' there was only one glove, or when it asked for a 'dwarf' it was actually a gnome - if you think a little about what they're asking for you can usually find the object. I did find the mini-games to be a little frustrating as they had no instructions whatsoever, so you had to guess how to do them - but, again, with a little thinking you can work them out. The music was okay, not awful, but not fantastic either, and you can turn it right down if you wish. Personally I like a little background music, so I just turned it down a little. I wouldn't personally buy this game, even as the Daily Deal, as it doesn't have enough challenge for me, I prefer more of a puzzle aspect in the game, and not so many HOS, but for those who enjoy doing HOS then this is a game for them.
May 4, 2012
Playable Hidden Object Game
For me there is not enough story and there are some spelling mistakes. The game has a average difficulty, but sometimes I need to use the hint button. Overall I think it's playable. Play the trial to see if this game is for you.
May 17, 2013
A simple relaxing game.
This game is very simple and relaxing. There is the beginning story and then right in to game play. There are no voice overs and there is reading to get the story line. There are no instructions, but none are really needed. You play a hidden object scene and then a mini game and/or puzzle to obtain objects that will be used in other scenes to advance in the game. Only played the demo for a half hour. The game was a bit too relaxing. I don't want to say boring, because the hidden object scenes were fun and the puzzles were not too challenging. Just not enough action for us to consider this as a buy. We recommend that you try the game to see if it's for you. All in all, it's not bad if you do not want a fast paced game.
May 8, 2012
NOT FOR BEGINNERS
the initial story line is good but once i got past it, i was suddenly in the game. no instructions. no option of what level i wanted to play. the hidden object part seemed to be set up to make the player fail. objects are too small. the hint is so small that you might miss it the first time you have to use it. a black crow on the dark background is a hit and miss. i.e., if you happen to just click on it by accident, you will miss it. if the game thinks you are clicking around is blanks you out for a bit. but there are several times when i knew i was on the object and had to click on it about 3 times all over it before the item would disappear. one object i clicked on 4 times and finally thought it was a red herring. when half were gone and i still was missing the rest, i went to hints only to have the program highlight the one i had clicked all over. i am a casual player...there was no option for it. there was no tutorial. this game is not on my buy list.
February 14, 2012
NO iNSTRUCTIONS
I started this game & was enjoying it Then I came to a puzzle that I did not understand & there was no instruction about what to do. The HOG was ok but nothing to say where to go next. Unless you scan the page with your curser until there is a magnifying glass you have no idea where to go. Not one of your best BFG
May 3, 2012
monotonous
I only played the trial version and that was enough for me, I enjoy adventure games with a few HOG scenes where as this game was one HOG after another broken up by a puzzle between each one. But if you love just HOG you might enjoy it. I had no problems spotting the objects and never needed to use a hint so can't comment on how helpful the hint button is. The puzzles are not much of a challenge, but you don't get any help with them so if you have never done that particular puzzle you might get a bit confused. But you can skip them if you want. The music is OK, not really annoying and nothing to get excited about, Graphics are nothing special and they did not cause me any problems when looking for objects. Don't know if the story improved as I only played the trial version, and was relieved when that finished. All you seem to get in this game is a quick story set up in the beginning and then its HOG / puzzle, HOG / puzzle all the way through, This game seemed kind of pointless and I feel like I have wasted as hour of my time. I would not recommend it.
May 4, 2012
Bad at all levels
Non-existent story. No instructions. But the thing that really irritated me were the HOGS. You're asked to find things like Rowenberries. Ever heard of them? They want you to find secateurs. Huh? Turns out those are garden shears. They ask you to find an umbrella. There are three umbrellas in that scene and you get penalized for clicking on the wrong one. The graphics are extremely poor. This is just a really amateurish attempt at game making.
March 22, 2012
Second time around is still a no-go
Apparently, I tried this game in the last year, because it had my name and only 44 minutes on the trial today. I have been playing these games for only one year, and I didn't even remember it at all. As has been said by others, there are absolutely no instructions. The music is monotonous and depressing. I got to the same point as last time (I used a different player name), but I could go no farther. The hidden objects are hard to see, but that's the case in some other games. By the way, I know what secateurs are, but only because I used to watch Martha Stewart! This game is not for me...and I'll try to remember that!
May 3, 2012
I really can't recommend this game
This seems quite an old game, but that really doesn't excuse the poor quality. It's very dark and depressing with items that are so blended into the darkness that the task borders torture. Hence I gave it an 'excellent' for Level of Challenge :-). One reviewer mentioned the naming of the items. Well, all I can say to that is that English really does come in different languages. I learned UK English and the first time I came across having to find 'faucet' I had to google the meaning of it, as over here a 'faucet' is a 'tap'. If at all, I could recommend this game to somebody who likes stabbing about in the dark and doesn't get easily annoyed. For me it's not even worth spending the reduced price as today's D/D.
May 3, 2012
The Apple logo is a trademark of Apple Computer, Inc.
The Windows logo is a trademark of Microsoft, Inc.