The Tiny Bang Story
When an asteroid hits the fragile world of Tiny Planet, it breaks into pieces! Save the population of Tiny Planet in The Tiny Bang Story, a fun Hidden Object Adventure game. Explore different locations and solve numerous puzzles to fix the important machines needed to repair Tiny Planet. Dive into adventure and save the day in this exciting game.
Gorgeous hand-drawn art
Fantastic gameplay
Save the Tiny Planet!
Game System Requirements:
OS:

10.5

CPU:

1.6 GHz (INTEL ONLY)

RAM:

512 MB

Hard Drive:

164 MB
Game Manager System Requirements:
Browser:

Safari 4.0 or later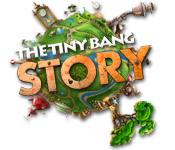 NEW299
The Big Fish Guarantee:
Quality tested and virus free.
No ads, no adware, no spyware.

Reviews at a Glance

The Tiny Bang Story
0
out of
5 (
0
Reviews
Review
)
Customer Reviews
The Tiny Bang Story
144
144
I love the game but
I loved the game after the free trial so I bought it. I played it for not much longer and I reached the end of the game. I was very disappointed in how short the game is.
January 13, 2012
this was like a full time job
Well, I finished. I feel accomplished for that. And the artwork and music were nice, but the game just wasn't fun. You will have to click a LOT to find everything. I did like some of the puzzles, but some were extremely frustrating. There's no skip option, and the puzzle hints aren't helpful, so you're either stuck or need the walkthrough. Most of the time I got to where I only needed one or more of something, and had to click a bunch of bugs just to get a hint, which would usually point me to a puzzle piece instead of something I actually needed. If you take your time, are extremely patient, and don't mind being constantly stuck, then you might like this. I was doing ok until about half-way through and then I just couldn't wait to finish.
October 11, 2012
Too Buggy-No PUN intended
Beautiful visually, and would've loved it if the serenity the visuals give you could've been maintained with an option skip the annoying mini-games. I've never liked mini-games and always skip them. This game doesn't seem to offer that option. Reached level 3 and completed the level up to the point where I needed to collect 12 packages to move me to the next level. Collected them all but the game kept asking for one so got stuck without any way of moving forward. Uninstalled the game immediately. Found the forums are full of these types of complains with this game. Too bad, could've been a great experience.
July 14, 2012
NOT SO BRILLIANT
Its an OK game overall I only played the demo..the graphics are good, there is not much of a storyline, the music gets annoying after a while, definately not a buy...at least for me
March 16, 2012
Puzzle issues spoil an otherwise lovely game
First of all, you don't get instructions. But this is part of what makes this game fun. Click around, you will work out very quickly how to navigate around and what things you need to collect to progress. The game looks lovely, the different areas are interesting to explore. Unfortunately for me in the third area I cam across a puzzle that I could not solve. You find a compass, attach it to a gyroscope and (according to the forums/walkthroughs) by turning the gyro anti-clockwise you match up the gears so that the red lines line up and thus progress the game. Sadly after over half an hour of turning the things, nothing lines up. And it went way way past the point of being a challenging part of a game and to the point that I have just given up on the game entirely. Yes, puzzles should be difficult. But this is not difficult. It is the mind numbing turning of a dial. For half an hour. Which achieved nothing. A quick check of the internet confirmed I AM doing the correct thing. There is no 'skip' option. As I can't progress and I don't wish to be bored any further, I have stopped playing.
June 8, 2014
I am not sure if I can recommend the game.
Beautiful graphics (everybody loves Machinarium), pleasant music. Moving puzzle was nice. But I really do not like some kinds of minigames. I want to waste my time with favourite, but I want to skipp odious. There was no help (question mark never worked), and no skip. Very frustrating. I finished playing, but without joy.
April 8, 2014
Challenging, but...
I found this to be challenging, but by the end I was like "ok, so what was the point?" There wasn't really a story line so far as I could tell. Just a series of challenges, mostly collecting hidden objects. Then it just ended and I was like, "ok...um..." Plus, this was kind of short. But it is different than most of the other games on big fish, so that is a plus.
August 31, 2013
Beautiful to look at, gorgeous music...that's about it!!!
I have played plenty of HO / puzzle games and have not really disliked any of them?until now. The puzzles in the Tiny Bang Story are either stupidly simple, silly, or just too hard. Finding the hidden objects can be so annoying, going back and forth, back and forth, back and forth, and all within a few screens per episode. Your money, your choice!!!
March 18, 2012
No explosion for me
Not my cup of tea, I have tried it twice in hopes I could get to a point where I liked it because it looks cute, but its one of the worst games I have tried to play, there is no real depth to it at all
April 21, 2014
The Tiny Bang Story
This review is based solely on the free trial. I should've heeded the other reviews. o_o I wanted to like this game. The graphics and concept are both mysterious and adorable. Unfortunately, one of the very first puzzles to figure out apparently dealt with math (a VERY poor subject of mine#...I had to figure out the combination of a lock--and the "hint" function did not help whatsoever; it merely showed me an arrangement of numbers even more jumbled and perplexing than the one I was already mulling over. #Who knew the hint would complicate the puzzle even more?# Was I supposed to just type in some of the numbers shown on the screen?--if so, how was I to determine which ones? #There were arrows...or something...pointing between numbers, but resulting in far more than the required three numbers!# Or was it a math problem and I was supposed to add or subtract them?--again, which ones, and what was I to do with them, exactly?? What had started out as mysterious and adorable quickly became irritating and exasperating. Rather than spend the entire trial hour trying to figure out ONE puzzle, I deleted it from my game manager. Far, FAR too frustrating for someone like me, I guess. :# Even the cute concept of capturing little bug-eyed flies to refill the hint button #took me a while to figure out that's what they're for# couldn't save me from such frustration, if the hint doesn't prove helpful enough to solve one of the very first puzzles in the game. If I get stuck so early on, it makes me doubt I'll enjoy the rest of the game that much, and I'd hate having to refer to a walkthrough, if one exists, every step of the way. I like to think, not batter my head against a wall trying to figure something out #while also trying to have fun!#. As the other reviews of this game make all too clear, this one is best saved for those who are better equipped to handle such challenges without getting impatient, since there is NO hand-holding whatsoever, and there is no skip function. If you get stuck, then you're stuck. If I'm speaking prematurely, well, that's because I got stuck THAT early in the game and couldn't play any further to find out for sure if it ever gets any easier. But I doubt it. :/ I obtained my free trial of "The Tiny Bang Story" directly through Big Fish Games. I ran this game on Windows 7 with no problems.
April 9, 2014
The Apple logo is a trademark of Apple Computer, Inc.
The Windows logo is a trademark of Microsoft, Inc.