Silent Scream: The Dancer
Exclusive
You, as Jennifer, have to solve a perplexing mystery and save her only daughter in Silent Scream: The Dancer! After leaving work one night, Jennifer is chased by a mysterious group of people. She is almost successful in her escape, but is knocked unconcious. After waking up, she discovers that her daughter has been kidnapped! Help her track down her daughter and save the day in this exciting Hidden Object Puzzle Adventure game!
Beautiful graphics
Incredible action
Help Jennifer save her daughter!
Game System Requirements:
OS:

10.5

CPU:

1.2 GHz (INTEL ONLY)

RAM:

512 MB

Hard Drive:

213 MB
Game Manager System Requirements:
Browser:

Safari 4.0 or later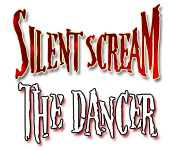 NEW299
The Big Fish Guarantee:
Quality tested and virus free.
No ads, no adware, no spyware.

Reviews at a Glance

Silent Scream: The Dancer
0
out of
5 (
0
Reviews
Review
)
Customer Reviews
Silent Scream: The Dancer
42
42
A Diamond In The Ruff
I was quite surprised with this game and really enjoyed it despite some of the negative things the game has going on such as not being able to collect an item until it's needed yes at times that was tedious but on the other hand you don't have 20 items just sitting in your inventory that your really not quite sure what to do with so looking at it that way I think the developers did a good thing. Also the game was very creepy and several times I jumped. I loved the graphics they were so very well done and for a dark setting I had no trouble finding anything. The story was very good and drew me in it's about a single mother struggling to raise her sick daughter and she will stop at nothing to see that her child is taken care of the game truly shows a mother's love knows no boundaries. I think the developer's stepped out of the box on this one as well with some of the puzzles some were very unique especially the one where you have to crawl through the venting system that one was something and I got my share of jumps when I got to that one almost came out of my chair a couple of times. I can honestly say this game was well worth the money it had so many features that a CE would have such as voice overs, and extras and yet this wasn't a CE and the voice over's were excellent. I truly believe this game stands out and stands alone and was one I really enjoyed. Thank you so much Big Fish and Maximize Games for this very unique and wonderful game and I hope to see a sequel.
January 23, 2012
I. Love. This. Game!
A haunting story, very beautiful in an artistic way. I enjoyed this game - the hidden objects and puzzles were interesting and fun. The story itself was poignant and disturbing. They keep you guessing until the end. And then, when you know the story, it's even fun to go back and play it again through different eyes. I really hope they make another Silent Scream!
January 12, 2012
Whoa!...Mysterious and VERY Creepy! :)
Think the movie ?The Ring?. This is a cartoon drawn game, resembles Japanese cartoons, characters with big eyes. Do not be deceived?this is a very engaging game. You are drawn in with a mothers concern of her missing, presumed abducted daughter ? Graphics- as stated, cartoon in nature. ? Music-mysterious, fairly background and unobtrusive, at one point I thought it sounded like the theme to the movie ?The Exorcist? (yes, I am the one person who bought the album (remember those?) back in 1973). ? HO-junky, but not outrageously bad, no interaction, just pick and click. No click penalty. There is a child that says (well, disputed in forums), I believe ?seek? ?find?. ? Puzzles-some familiar, pipes, untangle string. There are a few that are different, and go slooooooow, or you may be in for a good scare! ? Scary?THE BEST that I have played to date! Like I said, think ?The Ring??..just try to go fast in the maze and you will see what I mean!! ? Break out your tennis shoes, you?re gonna need them! Lots of to and fro. Frustrating to the point of disgust. Why can?t I pick up item X when I know I?m gonna need it in a few scenes? ? There are black bars to the left/right?I?m on a 15? laptop. Overall, if you love a good scare and are not dead set on current game polish, I recommend. For mature audiences only, not for the faint of heart, contains violence and ?scary?. Would make an excellent Halloween special!
June 25, 2012
Artistically Beautiful Game
I am surprised at all the negative reviews! I played this game several months ago, but I absolutely loved it and it holds a permanent place in my Game Manager reserved only for my absolute favorites. The art style is very Tim Burton-esque. For artistic examples, think "The Nightmare Before Christmas" or "The Corpse Bride" movies. Utilizing this type of art style fits perfectly with the eerie storyline. Paired together, the atmosphere created is creepy and in several scenes, the use of 'shadows' had my skin crawling. One thing I will stress is that this is a game where you have to pay attention or you'll miss the scare-factor. Entering a room, a 'shadow thing' may crawl up the wall right beside you, but it only happens once and it happens quick. Same goes for things moving, doors opening on their own, etc. So if you are the type to rush through games without really paying attention to your surroundings, you'll probably miss the majority of scary moments. In fact, even though I took my time the first time through, when I played it a second time, I noticed scary moments I missed the first time. While I appreciate the realism behind these quick movements, (much like seeing something move out of the corner of your eye), a note to the developers might be to slow it down just a bit so that all players have a greater chance of seeing all of these creepy moments in order to get the most out of the work put into this game. Visually, this game is stunning, just stay alert. :) As for the game-play itself, I was never bored, which is rare for me. I get bored playing many of the CE's offered even with all the extra bells and whistles. But something about this game kept my interest throughout. The audio is great, creepy at just the right time to add to the visual scare-factor. The game flows smoothly, there are many locations to explore and not a lot of back and forth. The length is very reasonable. Not too long and definitely not too short. Even expert players, if not rushed through, will get a good 3-4 hours out of this game; casual to intermediate players will get a good 4 to 5+ hours game-play, estimated. This really is a gem of a game and I implore people to try out the demo and see what you think. The art style might not be for you, or you could fall in love with it like I did. Either way, it's worth at least a demo, especially if you like your games a little on the creepy side!
February 23, 2013
I Am Amused
Everybody has their opinions about what makes a game "Perfect." And when one game tops another in techical proficiency, the one before it is deemed a little less desirable. This game does not strive to satify those who demand the biggest, brightest and "Best." Instead, it achieves a feeling of nervous uncertainty, being out of control, and offers the unusual aspect of not questioning the phantoms popping up and disappearing constantly. Unlike the MANY games which the "Ghost" tells you his whole life story and make demands on the gamer to find yet another item, the ghosts do not bother to explain anything. Very refreshing in my opinion. I also LIKE the Lack of a Journal [giving redundant "diary" entries, using words I would NEVER choose.] I like a game which does not bend to the Standard Expected Structure of currently offered games. I like a game I can relax, take time to explore, and not be constantly challenged.
May 2, 2013
Delightfule Macabre Tale
This quirky game is quite suspensful, beautifully drawn and has a story line that keeps you playing longer than you intended to. Some might be put off because it's not your standard HOG where you collect a bunch of things, but I recommend that you keep on playing and I believe you will be drawn into the whole story. The scenery is gritty, more realistic than the fairy tale type drawing of many games; it's totally appropriate to the story. In trying to find out what happened to the main characters' lost daughter, you find yourself talking to her saying "Don't do that" or Don't look in that room". Play this game on a rainy afternoon and prepare to really enjoy yourself!
September 28, 2012
I love this game!!!!!
I can see this game isnt for everyone. For me it was great. the storyline kept me connected all the way through. Very eeerrryyy as well. Artwork to die for!! This is a must see if you like anything "Tim Burton-ish" . Thanks Big Fish I have gotten some great games this last month ;D
June 26, 2012
A big hit in the Hidden Object world!
This is a really good game! I gave it high marks on everything, and I think it deserved. This game has absolutley BEAUTIFUL artwork and I think the artists for this game should be payed extra! :-) Also, caution should be taken if you are playing this game at night. There are things that will jump out at you and almost make you fall right off your chair! The storyline was excellent, and there was a BIG twist at the end that I didn't see coming at all. All in all, I thought it deserved 5 stars. You can see to the left that it is currently my favorite game.
June 25, 2012
REALLY FUN AND CREEPY
this game is a must have 5 stars
June 25, 2012
A Hit For the Dark Side Type Of Game - Definitely Eerie
This review is based on the whole game playing in expert mode. This game has 7 chapters plus a bonus chapter. The story: You take on the role of Jennifer (a dancer) who is chased down by a group of mysterious people, knocked unconscious. After waking up realizes daughter Sarah has been kidnapped. The graphics are a hand painted sort of bent-cartoon style. There are voice overs. There are 2 play modes: Casual and Expert. The expert does have sparkles. There is no journal or map however down at the bottom next to the hint there is an area "task" that shows you what needs to be done. The Inventory Items:It depends where you are in the game. Some can be picked up right away and some you can't until you get to the part of the game where they can be used as there are "text clues" up at the top of the screen.Then you have to go back and get them. You also have to combine two or sometimes even three items as it will bring up a box and you put them up at the top and then drag them down at the bottom to "combine" them. The HOS (hidden object scenes): You find by word list and also find the "related pair." The Hint: Takes about a minute or two to charge up. It will turn the whole screen black and just "highlight" with a green or blue color the item. Can also be used if you get stuck in the game as it will show you where to go as it brings up a box on the screen. There are a few mini games and the skip takes a minute or two before you can use it. As for game length I got about 5 to 6 hours out of this game including the bonus chapter so definitely long enough for me. You may or may not finish it sooner than I did. My overall impression of the game: Well the story I was hooked right from the get go as the opening scene really had my attention. Definitely eerie, spooky, creepy along with the atmosphere as there was a couple of times I about jumped out of my chair. The voice overs I found to be well done. The graphics: I found them unique from any game I've ever played and really liked the hand painted "bent-cartoon" style although somewhat grainy. Game Play: It took me a little bit of getting use to not being able to pick up some of the inventory items and having to go back and get them. Lots of traveling back/forth in this game along with combining the items. I did find the hint very helpful here as I lost my way in this game a few times not knowing where to go or do next. HOS: Most I found pretty easily thank goodness cause I didn't like the hint button as far as this part of the game goes as there would always be a "whisper" of something being said which I didn't understand after each item found which I found annoying. I also didn't like that it turned the screen black and "highlight" so to speak the item as it took me a bit to get use to that as well. The mini games: I found to be rather unique and most of them you have to do them just so. If you do them too fast (you will see what I'm talking about if you decide to play this) it will kick you out of the mini game to start again and the skip starts over as well. I did end up skipping a couple of them. So overall I give this 4 stars. I knocked this down a star for not being able to pick up the items. It showing a hand like I could pick up something but nope not yet. Also a couple of those mini games frustrated me and having to start over and waiting so long to skip. If it wouldn't of been for the definitely eerie, compelling story as I liked the twist and turns and wanted to see how it ended, well I would of given this 3 stars. I'll also say the "game" itself was just fine as I didn't much care for the bonus chapter as I finished it within a whopping 15 minutes which is a record for me as I usually spend at least an hour on a so called "bonus chapter" and left me saying to myself... "What????" Huh??? Thanks Big Fish for a pretty good game here!
February 1, 2012
The Apple logo is a trademark of Apple Computer, Inc.
The Windows logo is a trademark of Microsoft, Inc.