Silent Scream: The Dancer
Exclusive
You, as Jennifer, have to solve a perplexing mystery and save her only daughter in Silent Scream: The Dancer! After leaving work one night, Jennifer is chased by a mysterious group of people. She is almost successful in her escape, but is knocked unconcious. After waking up, she discovers that her daughter has been kidnapped! Help her track down her daughter and save the day in this exciting Hidden Object Puzzle Adventure game!
Beautiful graphics
Incredible action
Help Jennifer save her daughter!
Game System Requirements:
OS:

10.5

CPU:

1.2 GHz (INTEL ONLY)

RAM:

512 MB

Hard Drive:

213 MB
Game Manager System Requirements:
Browser:

Safari 4.0 or later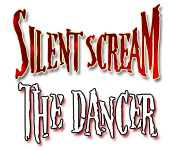 NEW299
The Big Fish Guarantee:
Quality tested and virus free.
No ads, no adware, no spyware.

Reviews at a Glance

Silent Scream: The Dancer
0
out of
5 (
0
Reviews
Review
)
Customer Reviews
Silent Scream: The Dancer
42
42
Stylishly Spooky
Giving this 4 stars for the incredibly unique look of this game! Also for the super compelling story! Without those elements it would drop to 3 stars. As mentioned in another review the inability to pick up needed items until the second you need them is super frustrating and causes endless amounts of useless clicking. Also, there are logic gaps when you do finally need to figure out where an item might be. For (totally fake! Not a spoiler!) example - you don't go to the Hardware Store for a hammer, but to the Soda Shop. I used the "hint" button far more than I normally would to avoid returning repeatedly to every room in every location trying to guess where an object might be. Still, I do recommend this game for my initially stated reasons, it's spooky and lovely and you really care about the characters! Not to mention bonus play for a non-CE price!
December 26, 2011
Silent Scream is really silent, quirky, and different
This game is just "off the wall" enough to appeal to me. It requires more memorization than most games....as in, "where did I see that hammer I now need." I turned the music off, so the game is silent, except sometimes a child can be heard whispering during the HO scenes. The English is atrocious - I mean really bad - but that just adds to the fun. One HO scene calls for a "headtap," which turns out to be a faucet handle. For those who prefer straightforward types of hidden object or adventure games, this is probably not going to have much appeal.
June 24, 2012
Stylistic look, exciting if confusing story, good fun.
The game has a good, illustrative look that is carried well throughout the game. Sounds and "special effects" give a good spooky atmosphere from time to time. Grammatical and spelling mistakes are a little distracting, but all-in-all not too noticeable. The story is a little spotty, but has a great twist. Game play is fun, but not being able to pick up special items until you need them I find rather annoying. Overall a good, fun game with a pleasantly unusual visual theme.
November 10, 2011
Has its positives and negatives
Positives about this game: - The graphics are stunning. They're different, more cartooney, and different from the usual graphics seen in these games. -The story line gets creepier as you go further into the game, and the bonus chapter really surprised me and gave me a new perspective of the story. Negatives: - I've seen this mentioned before, but I'll say it again. You'll find an item that will change your cursor, signaling that you can pick it up, but you can't until a certain part of the game. I suppose its good because your inventory won't be crowded, and its easier to figure out what to use in which scene, but it still bothers me nonetheless.
July 16, 2012
Try this - you might like it!
I brought this game as a 'Daily Deal' and was pleasantly surprised. The graphics were unique and enjoyable. There were some good 'jump out out of your skin' moments for fans of scary movies. And those puzzles where you had to be e-v-e-r so careful! Those were challenging for me because I'm not the most patient person, but I didn't want to skip them! There were some things that were a little irritating - the standard of English is awful, like one reviewer has already stated; and the fact that you can't pick some things up that you might need later, etc. A storyline that any parent would identify with and a bittersweet ending make this game one that I would look forward to playing again!
June 30, 2012
Shades of the Sixth Sense
Great story, VOS, and graphics. A lot of HOS, but they were very clear and quick. Good hint system: shows you where to go. Good mini puzzles. The only thing that really bugged me was that whispering sound in the HOS scenes. It was extremely irritating. Otherwise, a good 5 hours of enjoyment.
June 28, 2012
Good Game - Enjoyed It
This is more of a "who-done-it" with a little spook thrown in... It's not on my list of most loved games, but I did enjoy playing it... I must admit that I did find it annoying to have to keep going back to get things I'd already found along the way, as did everyone else who reviewed it apparently.... This game would have been vastly improved by an interactive map - I don't mind having to revisit areas when the game includes a map that will quickly take you where you need to be. However, this game will have you using the hint button just out of frustration and to prevent click-mania.... ;) Also, the music and background sound effects were very annoying. I agree that the grammatical and spelling errors were a bit of a distraction but they weren't such that you couldn't understand what was being said. They are fairly typical of Chinese being translated to English by someone whose first language is not English.... ;) The artwork is beautiful... The game length is good. The bonus chapter is a nice surprise for a non-CE game. The puzzles are different and present a nice challenge. The HO scenes are junky but fairly easy. I had the most trouble with the pairing HO scenes for some reason.... The story is good but I figured out the twist fairly early on.... Just use your "sixth sense", and you will too. ;) Anyway, I do recommend this game.... It can't compare with games like Shiver, but then very few can....
June 24, 2012
gorgeous art made me WANT to love this game
in this hidden object thriller, you are Jennifer, a single mother who is supporting her asthmatic daughter by working as a dancer. one night after leaving work, Jennifer is attacked and knocked out. after regaining consciousness, you/Jennifer discover that your daughter is missing. so in this game, you/Jennifer are working feverishly to locate and rescue your daughter. graphics: wonderful graphics. the art is especially gorgeous; quirky, stylised and lovely to behold. the artist's style reminded me of "james and the giant peach". hidden objects scenes were not plentiful, in my opinion, and some of the objects were tiny or fuzzy and therefore, difficult to see. your HO search lists either consist of individual listed items or of matched item pairs. however, there are items scattered around throughout the game that you need, too. there are some puzzles but they are not very plentiful, but some of them are novel. cutscenes are a series of static pictures that advance the story, comic book style. my inner editor was surprised and quite distracted by grammatic and spelling errors! music and sound track: the music was nice; simple but it helped the atmosphere. there is a peculiar whispering in hidden objects scenes, but i was unable to discern what the whispering was saying -- "seahorse"? or something like that when you found an item. (did anyone else pick up what it was saying?) there are voiceovers and they're well done. storyline: your basic kidnapping story, but i actually cared about the characters and am curious to know what happened to them. gameplay: this game has two modes of play: casual (tutorial, sparkles, hint & skip recharge quickly -- 2 mins?) and advanced (no tutorial, but with sparkles, hint & skip recharge more slowly). when you click on the hint in hidden object scenes, the entire screen darkens, except for the item(s) you are seeking, which are highlighted. annoyingly, there are items that you will need (and you KNOW you'll need them, too) but cannot collect until you've progressed to a particular point in gameplay. as an added teaser, your cursor turns into a little hand when you mouse over these items, too. unfortunately, it's difficult to know what that point is, so there's plenty of fruitless back-and-forth in the game. smooth scene loading and transitions with no stutters of freezes. my interaction: one hour demo, casual mode. i ALMOST purchased this game based on my attraction to the art alone. it's just beautiful (and i am still thinking about buying it). however, the many flaws are quite distracting and disappointing. overall, i gave this game three stars, and i am ambivalent about whether to recommend purchasing it.
June 24, 2012
Short, but nice creepy game
I bought this one when it was on sale and for 2.99 it was worth playing! This game has a nice and unexpected storyline, is quite creepy and really scared me a few times. However, it is rather short (finished in about 4 hours) and the next step is not always obvious. You often have to return to HOS on various earlier locations. Also the puzzles are no challenge real challenge and graphics are fun, but in general quite poor.
June 24, 2012
Great graphics, cool starting story, but slid downhill
I was impressed initially by the story line and the unusual graphics of this game - think "comic book by way of Tim Burton," and that will get you in the right mindset. But about midway through the seven chapters, language translation went far off the mark, and by the end I wondered whether anyone had proofread this game at all before releasing it. That problem would have been annoying, yet not deadly, but the plot grew wacky at the same pace. It was fairly obvious what was happening to the main character, but where had her missing daughter gone, and why? The game concluded much like a kid's adventure tale when something more fun is offered: "So everybody died. The end." New plot points arrived and were handled (or dismissed) in seconds, with the game essentially ending in about 15 minutes (after stringing the player along for a couple of hours), and that 15-minute total includes the bonus play in the "Extras" section - maybe five minutes' worth. Like that proverbial kid, I was tired of this game by then and eager for a resolution to the story. Certainly I was tired of going back and forth between locations to pick up necessary items I had repeatedly tried to put into inventory, which weren't accepted until they could be used. This approach makes gameplay prolonged and tedious, not exciting and valuable. The last two chapters were a waste of time; they simply introduced new characters, used them to "advance" the story line, and then immediately eliminated or simply ignored them. Interesting initial characters, a strong starting plot, unsettling music, the occasional scary surprise, and really amazing graphics that lasted through the very last scene, but overall very disappointing follow-through. This game needed a few more hours of development, including good proofreading by someone who really speaks and reads/writes English, and quality testers who would insist on having a plot that made sense all the way through. With at best a C- overall score, I really can't recommend this game. Play the demo and then uninstall the game; you'll get enough of the flavor without having to force yourself to complete it.
December 18, 2012
The Apple logo is a trademark of Apple Computer, Inc.
The Windows logo is a trademark of Microsoft, Inc.