Isla Dorada - Episode 1: The Sands of Ephranis
Jessica Pandora, a young archaeologist, has been teleported to Isla Dorada and now needs your help to return home! After making a chance discovery, Jessica causes an ancient artifact to activate and is sent to a distant land. Use your Hidden Object skills to help her in Isla Dorada – Episode 1: The Sands of Ephranis!
Fantastic gameplay
Incredible storyline
Escape Isla Dorada!
Game System Requirements:
OS:

10.6

CPU:

1.4 GHz (INTEL ONLY)

RAM:

512 MB

Hard Drive:

223 MB
Game Manager System Requirements:
Browser:

Safari 4.0 or later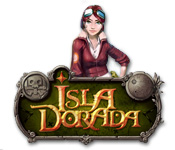 NEW299
The Big Fish Guarantee:
Quality tested and virus free.
No ads, no adware, no spyware.

Reviews at a Glance

Isla Dorada - Episode 1: The Sands of Ephranis
0
out of
5 (
0
Reviews
Review
)
Customer Reviews
Isla Dorada - Episode 1: The Sands of Ephranis
10
10
This game was made for an active seeker like me!!
Unlike everyone else I loved this game. It went straight from one hidden object scene to the next. I thought the graphics were clear and distinguishable. When I hit the start button on a game, I want to play. I usually mute the sound & hit skip every chance I get. If I wanted a story I would watch a video.
April 23, 2012
Held my interest
This is a good hidden object game. Just follow all the hints in the game. Don't have to consult any guides or blogs. Just play and enjoy the ride.
January 21, 2014
Good hidden object scenes but poor word translation
This is a game in cartoon style from Fun Forge Digital; I like the heroine's voiceover, it suits her character but the village member's was a very bad copy of a Caribbean accent. There is no music in the main scenes, only in the Hidden Objects & this was very good, it really matched the game. I soon got used to the cartoon drawings & enjoyed them, they were bright & cheerful. I also liked the story; it is obvious the heroine has been on the island before but she has lost her memory of it. You are given a map which shows the area you have explored & those yet to be & a log which is very helpful as it has a task list. You have to collect artefact pieces & there is a mask onscreen which shows how many you have found & jiggles madly when you are in a screen in which you can find another. If you hover your cursor around you will find what looks like a little bag, click & find the artefact. The screens are scrollable & any objects of interest sparkle (there is no hard mode option in this game). Some of the H0 scenes have had the colour leeched out & believe me it is very hard to find quite a few of the objects. This is not helped by the bad translation of words; e.g. encense for incense, timble for thimble & the word paint means wall painting. There is also a misclick penalty which comes up far too fast, The mini puzzles are very easy. I would recommend this game for those of you who enjoy hidden object scenes as there are a lot of them.
January 2, 2012
okay game if your bored
Very disappointed in the sound. Jessica Pandora sounds like she is half asleep and not really into the adventure. The caribbean guys....well, they sound stupid. I agree with the others that the words do not match the hidden object. Very frustrating. Waste of using hints. I think the editors could have cleaned up this game a bit more before launching. I do not want to recommend this game but I will for now. But I hope the next series shows improvement.
February 8, 2012
Completely Unenthusiastic
Although the game is colorful, clear graphics, nice sound (forest) and voice over well done, this game is very boring! - Dialogues are huge, (thankfully has skip button!). - Basically a game with an excess of HOS, easy and repetitive. You just finished a HOS and another begins. - Mini games very well known, without anything new. - During the game has a lot of sparkles, or even a golden head that you get and slide on the screen... it glows in the place that you must interact (almost always ...surprise ... HOS). - Nothing challenging - Nothing fun
February 8, 2012
Confusing descriptions of objects
I really liked the character design and the music in the hidden object scenes. I wasn't very impressed with the voice acting, though the heroine's was ok. It just got bad when I was actually playing the hidden object scenes. Some scenes would have several items of a single object you need. For example: in one scene I had to find 1 statuette, and there were about 4 or 5, so I had to click on each before I got the right one. At one scene, I was even penalized before I found the correct statue. The controls were also a bit sluggish at times. I had to click on a correct object twice before I got it. Sometimes scenes would be in gloom, like a black-and-white effect, or something that looked almost like a film negative. Here most colors are muted or monochromatic. Objects are difficult to find if the description given is based on color. For example: I was asked to find "red currant" and since there were other berries there, I couldn't figure out which it was in one click because they were all the same color. It would have helped too if the objects looked exactly like what I'd commonly expect to find. I also think the game wasn't edited well, or they got confused in their descriptions. Being asked to find something and finding out via hint that it's something else entirely is frustrating. For one scene, I was asked to look for a "garnet", and when I had given up and hit the hint button, it pointed to a "pomegranate". For another scene I was looking for a "daisy" but the flower the hint pointed me to was a "daffodil". Besides that, some objects are too well buried under other objects to be found. Or else, they're hidden behind the elements of the lower bar. At one scene, I was searching for a pair of gloves and couldn't find it at all. Then the hint showed me a corner of it was peeking from behind the bag holding my inventory. I think this game could have been good if the same artwork they used for the characters was used throughout. The clearer lines would've helped make objects easier to find in the darker scenes. The puzzles weren't even very difficult. It was trying to find the correct objects based on inaccurate or confusing descriptions that really ate up my time. The hidden object scenes weren't challenging in a fun aspect, it was difficult in a frustrating way.
January 31, 2012
Maybe "Episode 2, 3, etc." will be better?
I am willing to play simpler games, if only to preview them for my own kids, but this game was a failure. Although the cartoonish pictures were bright and colorful, not all of the HOS followed suit (apparently there is a gloomy spectral realm that holds some HOS). The pictures were often muddled, some of the puzzles were unclear - both visually and intent wise, and the stereotype natives bordered on offensive. If the storyline had made sense, I might have at least played through the entire demo. But it wasn't. And I didn't.
February 9, 2012
I tried to like it, but couldn't.
I read the other two reviews and looked at the sample pictures and thought, maybe this isn't so bad. But after playing the demo for a short while, I think i disliked it more than the other reviewers! The sample pictures don't actually look that good in the game. Hidden object scenes are too confusing if the artwork doesn't really look like what it's supposed to be. Plus there's this door that's stuck and you're supposed to hit it with a hammer but every time I did, it kept saying I'd hit it in the wrong place. If you try anywhere on the door that doesn't have sparkles, the hammer falls back into the inventory box. If you hit it where the sparkles are, it just says you've hit it in the wrong place and try again. I hit all the sparkles, several times, and then ran out of patience.
February 8, 2012
Oooh that door !
I was disappointed by the game. Nice colors, fun ideas in the beginning. But he "natives" accents went really offensive. Then I could never open the door with a hammer. (Is this a bug ?). Stars sparkle every where. Nothing really happens through the story and bang : it's finished ! This game is like its "never-opened-door" : strange. But I hope it will go better for the series, so I still will recommend it. On a sales day...
February 20, 2012
disappointing
i got this as one of my first games that looked like fun...it was mostly frustrating. so i left it alone for a while. i went back to it today and am still not impressed.
December 3, 2012
The Apple logo is a trademark of Apple Computer, Inc.
The Windows logo is a trademark of Microsoft, Inc.