Glow Fish
The evil Dr. Urchin has kidnapped Coralline, your special lady friend, and now it's up to Glowfish to save her before it's too late! Swim your way with fluid control through a motion-filled maze of brilliantly-colored ocean landscapes and unforgettable sea characters. Each level takes you deeper in the unique ocean world with new challenges and enemies at every turn. Add to your team by collecting powerful Super Chums to help you along the way in this incredible Arcade & Action game!
Amazing graphics
Incredible gameplay
Save Coralline from Dr. Urchin!
Game System Requirements:
OS:

Windows XP/Vista/Win7/8

CPU:

1.0 GHz

RAM:

1024 MB

DirectX:

9.0

Hard Drive:

225 MB
Game Manager System Requirements:
Browser:

Internet Explorer 7 or later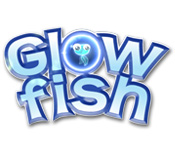 NEW299
The Big Fish Guarantee:
Quality tested and virus free.
No ads, no adware, no spyware.

Reviews at a Glance

Glow Fish
0
out of
5 (
0
Reviews
Review
)
Customer Reviews
Different, beautiful, fun!
Lovely bubbles, underwater plant life, ethereal music and little fishes you have to rescue and protect. All the while, you collect coins and build your strength to circle and defeat the monsters. Deliver those sweet little fishies safely home to complete the level. Really fun. Don't be discouraged if it eludes you at first. I was a klutz in the beginning, bumping around and restarting over and over but I liked the game so much that I persevered. With just a little practice and realizing I could attack by circling the monsters, I loved it. Give this a try. It's different. It's beautiful. It's fun.
February 23, 2012
The mysterious Glow fish....
I loved this game and can not believe that there is absolutely no walkthrough or hints anywhere. Not that it is a game that needs alot of advice. Once you have the basics the best part of the game (besides the stunning visuals and seamless flowing gameplay) is trying to figure out the puzzles of proceeding to save all your little tadpole pals. But....there comes a time during the Cantankerous caverns level (level 4?) that there are some real tricky puzzles and maps to figure out. So at this point I am stuck and really dying to know how to proceed past the second "coin map" - the one with the line of bubbles and coins, it comes right after you get the little "leatherhead" chums. So if anyone has past this point and cares to help it would be much appreciated. Plus there needs to be some discussion of the wonderful game.
November 27, 2011
A Bubble Full of Fresh Air!
I have over 163 Adventure, HO, Strategy, Large File, etc. games dating back to 2008. I NEEDED something different! And this IS IT! It seems so simplistic, sure, even childish at first. However get to the higher levels and I am CHALLENGED!!! No hints. No strategy guide. No 'skip a puzzle'. Just you and a fun, fun game. If you're needing a break from the same old,same old; but you are a diehard game player like myself.. DIVE IN!!!
March 16, 2012
wow
i would literally give this more than 5 stars but cantankerous caverns has me stumped and its been 3 weeks. this game is amazing and calming and pretty and exciting and sometimes extremely difficult
December 2, 2011
A surprising favourite
I normally play a lot of the hidden object games here, but this was a refreshing change. More challenging than your average arcade type game, and took me longer to complete than some of the longer hidden object games! Great bang for your buck, and no boring bits... I wish there were more games like this!!
March 7, 2012
Surprisingly, a great game.
If you're after a game that's not a click-a-thon or sick of the HOG's, then this is for you. It is visually stunning and an overall great game. While the storyline is nothing new (kidnapped female who needs to saved from "Mr Evil"), the means to do it is new to me. You're an oceanic creature of some sort and must collect "power up's" to become stronger to defeat the countless types of baddies trying to stop you. There's 50 stages in all, which should take you a good 12 hours to finish (I didn't time it, but it was days worth of gaming for me). While you may finish it and save the girl, getting all the acheivements is a different story(I finished Landgrabbers-General easier then this). So plenty of replay value (and I don't replay many games at all) to get those few remaining stars. So overall, a feast for the eyes, no stressful gameplay. The longer you play, the more strategic it gets. I'm glad I bought it.
February 27, 2012
Don't underestimate
This is one of those games that is a gem in a sea of ordinary games. I downloaded it expecting to trial it for a few minutes, then uninstall it. Here it is weeks later and I can't get enough. The visuals are beautiful and the music captivating. No where have I ever seen a game that is soothing and stressful at the same time. My advice, don't hesitate. Download it now.
March 14, 2012
Fun action game
Brilliant, light hearted enjoyable fun. Have thoroughly enjoyed this game and recommend it to all. Was getting a little tired of HOG so this is needed. I like to play this with my grandson so that gives you an age range. You can leave it and pick up again no pressure unless you like to complete games ASAP. Highly Recommended. Smac15
March 6, 2012
The Most Beautiful Game I've Ever Seen!
I downloaded this game because even the extra small image for the game looked amazing. Glow Fish is not only visually spectacular, but is so much fun to play as well. You are little Glowfish and you are trying to save your friend from evil. I know it's the typical plot line, but it so doesn't matter!! Like the classic retro adventure games, you will be swimming through a ton of uniquely planned out maps, saving other little fishies while looking for your captured friend, while collecting coins and other helpful creatures the entire time! If you are tired of all the hidden object games that are over in a few hours, and are looking for a true adventure game that is a visual feast, then you should definitely try Glow Fish. You won't be disappointed!
August 1, 2012
Wonderful, Absolutely Beautiful, and So Very Different!!!
This game is not to be missed. Although I already had this game when I joined BF, I wanted to give it the rating it so richly deserves now that it is being offered here. Glow Fish is totally different from anything I've ever played before - anywhere - and is a ton of fun for all types of gamers.... as another reviewer said, it might take you a few tries to get the hang of it, but it is oh-so-worth-it! This game has the most beautiful graphics and backgrounds I've ever seen - it is calming like a real aquarium, yes - but don't let that snooker you... it gets very, very challenging as you go along. The challenge increases gradually so that you grow with the game.... Although there are no walkthroughs, you can go to youtube to find out how to pass a particular level that is giving you trouble. For this particular game, it is far better to see it being done in action rather than being told how to do it anyway. I've spent hours and hours playing this game -- and it never gets tiresome. This will be one of the best game buys you ever make and you get much more for your money than most games offer. I highly recommend this game and would give it ten stars if I could... Yes, it is THAT good! Enjoy!
July 6, 2012
The Apple logo is a trademark of Apple Computer, Inc.