Flower of Immortality
Exclusive
To avoid imprisonment, a deal is made to retrieve an artifact in Flower of Immortality! Set in the 1930's, this amazing Hidden Object Puzzle Adventure Game takes you across the world in search for a hidden treasure. Find the artifact and uncover its secrets! Journey though this incredible adventure in Flower of Immortality!
Search for the Artifact
Explore a lost island
Exciting mini games!
Game System Requirements:
OS:

Windows XP/Vista/Win7/8

CPU:

1.6 GHz

RAM:

512 MB

DirectX:

9.0

Hard Drive:

372 MB
Game Manager System Requirements:
Browser:

Internet Explorer 7 or later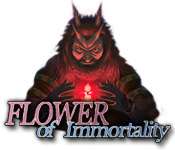 NEW299
The Big Fish Guarantee:
Quality tested and virus free.
No ads, no adware, no spyware.

Reviews at a Glance

Flower of Immortality
0
out of
5 (
0
Reviews
Review
)
Customer Reviews
Flower of Immortality
47
47
Flower of Immortality
The game is not complete. The puzzles are incomplete and need to be adjusted. Some stop as soon as you get the prizes, some have some of the objects and not others. In all of them, when you get an item it is still highlighted even though it is complete and found. Just finish making the game and have your tester work it so that we can play the game. It looks like it could be fun, but please finish the game before you release it. Thank you!
March 19, 2012
Close but no cigar.
My comments are based on the 1 hour demonstration. I played the challenge mode. The game has a lot going for it even though the HOG scenes are difficult and items are misnamed. It took me so long to work my way through the HOG scenes I had not progressed beyond the first two island scenes when the demo ended. The strange thing is, you can actually skip the HOG scenes, not sure you will get the items you need if you choose to skip without finding any items. I skipped a scene because I was tired of looking for the last item, and got my much needed items anyway, repaired the engine and left for the island, so at a certain point you can skip the HOG scenes. The dialogue is quite funny but long sentences disappear before you finish reading them, although the general meaning of the dialogue is written in the diary, you miss the comedy content. Old fashioned though it is, I think this will develop into a solid Adventure/Hog, but I will wait for the reviews of gamers who have played the entire game before I make my decision as whether or not I buy, or maybe I will wait for it to become a DD.
March 15, 2012
not as good as I hoped
Thanks to myself for only downloading the free game, not the most challenging, but when your really bored give it a shot. I will not be buying this game.
March 15, 2012
Flower of Immortality - Blah.
While this wasn't a bad game, it isn't great. Some of the hidden objects were mislabeled, so that the stuff on the list wasn't exactly what you're supposed to find. The puzzles were irritating. I have no better way to express that. I only played 20 minutes of the demo, and definitely won't be buying this one. What a disappointment.
March 15, 2012
Was kind of fun
The HOS is a bit of a pain,since its aparent that translation gets lost frm time to time.But over all was bad.Didnt need a walkthough.And i did chuckle at the end(deserved what they got)
March 15, 2012
Definitely not for me
This game did not grab me at all. The English is poor and many of the items in the HOs are mis-named. The music is boring and the graphics grainy. No voice-over which makes the poor English even more evident. The storyline is OK if a little far-fetched and the only challenging thing I could find about the game was trying to decipher the mis-named items. HO scenes were also repeated and in some cases you had to find exactly the same items, which always drives me mad. On the basis of recent SEs - apart from those which were initially CEs - I think I will stick to buying CEs and Deluxe SEs in future.
March 14, 2012
Poorly done all around
Though I forced myself to complete the entire demo, I knew fairly quickly that this would be a "no buy" for me. The story starts out breaking the thin thread of suspension of disbelief. Somehow I doubt the British Government hangs archaeologists who keep the things they find, especially during the time frame this game seems to be set in. Incarceration, maybe; fines, most definitely...but hanging? Doubtful. Then we get to the segment with the airplane and the first HOS and the real frustration sets in. You are informed that you need three items to repair an airplane engine; however, the developers must have used google translate. I've never heard a propeller be called a "respirator"...ever. If you don't check your notes, you might find yourself searching for something that doesn't exist. Along with other translation errors ( a sickle was called a "grass hook" I believe and a compass (the kind with the pencil) was called a "divider"), there were also errors that made items hard to find. For example, on one I was asked to find a DRILL but it wouldn't take the hand drill that was obvious on the screen...it wanted just the drill BIT. I only 'found' it accidentally after clicking all along the length of the drill. I don't mind the usual British/American differences in translation, such as Lorry/Truck, but when they've used something that has little to do with the actual object, then the game becomes more frustrating than fun. The dialog was short, abrupt, and uninspiring when I bothered to read it. Talking to the British woman who was to be the next Queen of the islanders was so painful I skipped most of that section. The music was boring and repetitive and was quickly turned off. There were no voice overs that I could hear though I'm kinda glad there weren't. All in all...pretty sad little entry.
March 14, 2012
Don't Waste Your Money
Downloaded the trial and it didn't make much sense. HOGs were confusing and too dark to find most things. Music was monotonous and not like other games where you knew by the music what was going on. Storyline just wasn't there. Fun factor--- forget it. I love a good HOG but this is not one of them No buy for me.
March 14, 2012
TOO FRUSTRATING TO BUY
I played the full hour of the demo. The hint system is very good, but it is too too slow to fill. And you have to use the hint to find objects in the HOS. Some words I had no idea of what I was looking for and still couldn't find after many random clicks. There was too much talking, and you had to read fast to catch it all. I could never figure out what to do, and the hint helped, but it was still irritating (that I had to use it so much) The comments were funny when you used an inventory button unappropiately. That was the only good thing.
March 18, 2012
Developer needs someone to proof read before release!
Misnomers in an HOG really annoy me! Listed object to find is a screw, solution is to pick up a wrench and unscrew a nut from a bolt? Another listed item is a drill, solution is not the drill pictured but the drill BIT?
March 16, 2012