Running Sheep
Help sheep escape an alien ship in Running Sheep! Ruthless aliens are abducting farm animals for some mysterious purpose. You will have to guide the sheep through many obstacles using movable arrows. Sheep are not particularly smart by nature, so they will really need your help. Only you can help them find an exit from the alien spacecraft and escape in this harrowing Puzzle game!
61 dynamic levels!
Adjustable difficulty
Hours of puzzlesome gameplay
Free the sheep!
Game System Requirements:
OS:

10.7/10.6/10.5

CPU:

1.2 GHz (INTEL ONLY)

RAM:

1024 MB

Hard Drive:

51 MB
Game Manager System Requirements:
Browser:

Safari 4.0 or later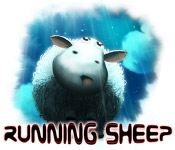 NEW299
The Big Fish Guarantee:
Quality tested and virus free.
No ads, no adware, no spyware.

Reviews at a Glance

Running Sheep
0
out of
5 (
0
Reviews
Review
)
Customer Reviews
I Agree - Other Reviews are too harsh!!!
I had to give this game 5 stars to make up for some of the other unfair reviews. This is a good logic game. Other reviewers complained about arrow placement, but I believe the developers did a great job in designing the arrows. Any other way would be too slow. It does take a little time to get used to, but thank goodness I don't have to click three times to get the arrow going in the correct direction. If you play the game in Easy mode, time isn't a big problem. I also wish they would have given different medals for better times. Good strategy involes isolating your sheep in a safe location and getting rid of your enemies. One thing I would have liked would have been a zoom control as some of the screens are small. It would also have been nice to be able to preview a level before starting. Maybe in Running Sheep 3?
June 23, 2012
Good logic problems
I really enjoyed this game. It was a great logic problem to solve especially because you had to figure out the game as you went along. The clues were there, you just had to look. There were some levels that took multiple multiple tries - over an hour to get it right. But I loves a challenge.
November 20, 2012
Other reviews are way too harsh!
Levels of difficulty go up at a good pace. Instructions are easy! The only thing (I might have missed) is that you only get a certain number of arrows per level but all you have to do is click an old one (which it explains) and you get it back. Slow paced at first, but after a few levels you have to start watching the sheep carefully.
May 25, 2012
I have perserverance
As other posters have said the levels have time limits. The time limit varies as the levels increase. In most of the levels you only have five arrows to work with to direct the sheep. As you increase in some levels, there are an unlimited amount of arrows to use. You have to think quickly, avoid gunfire, collect lights and get all your sheep home. Some levels you have time to plan, other times you don't. When you don't, you learn from the mistakes you just made and start the level over. This resulted in me spending many hours figuring out the routes. Much better than the games you play and get to the end before you know it. The arrows are easy to navigate when you realize you are sweeping your pointer in the direction you want it to go. This isn't very intuitive when you first start, I had to re-read the instructions to understand that. I like this game because I like challenges and I don't give up. A big con to this game however is that you are required to perfect every level before you can complete further levels of the game. This occurs around level 20, 40, 50 and 60, (not exact..just from memory). There are no "free passes" or move alongs until you complete then come back and improve. You can't continue until perfect.
June 5, 2012
Running Sheep
Cute concept of a game, but I could not save the sheep. They give you arrows to turn the direction of the sheep to. Only problem is the arrows do not turn easily at all, so you end up with dead sheep. Played over and over, but could not turn the sheep. So sorry little sheep ,I tried. Not to much fun at all with this one.
May 23, 2012
Good concept, but the game is unfair
I really thought this game could be good. The design looked interesting, and I really love unique puzzle games so I thought I'd try this one. To say that this game is unforgiving is an understatement. You have one minute for each level. That is one minute to figure out where your sheep could fall into the abyss (as the walls blend in too much with the environment), and you can only use a limited amount of arrows to guide them. This means that while the sheep are in motion, you need to pick up the earlier arrows, and place them in front of the sheep. On top of all this, you have no idea where the sheep will come from (if they are not present on the level at start), so there are many seconds wasted simply waiting for the sheep to appear, so you can start planning. I like a good challenge every now and then, but this game is very unfair. If there were unlimited arrows we could place, if there was an untimed option (and the timed game would allow more time to think), and if sheep starting locations were indicated, this would be an excellent game. It is really annoying, because Running Sheep had potential, and the issues I have with it are minor things that are so obvious, I simply can't imagine developers didn't think about them.
May 23, 2012
A disaster!
This game got 2 stars as a nod to the decent graphics and concept. But the rest is a disaster as far as I am concerned. There is NO written information, other than the name of the game, and the word "player." If I hadn't read the game description before downloading the game, I would have had NO idea what was going on. You are supposed to figure out how to play from symbols and mini-animations. The one that demonstrated how to place a directional arrow and rotate it confounded me. I tried over and over, but just couldn't get the arrow to turn direction. Here's the TIP: you click and hold the left mouse button over the arrow, and drag your mouse to the square NEXT TO the arrow, in the direction you wish the sheep to go. I only went as far as level 6 before giving up in frustration because each level has a 1-minute timer. It can easily take that long just to figure out what you are supposed to do. When you're ready to quit, good luck finding out how. Fortunately, there are only a few buttons, and by clicking through them, you will come back to the title screen. With effort put into a written tutorial, this might have been a good game. As it is now, it's seconds away from the delete key.
May 25, 2012
Quirky Controls
I would have liked this game if the controls were manageable - turning the arrows was frustratingly difficult and time kept running out. Quit midway through trial.
May 24, 2012
Really Sweet Graphics
The art for this game is just adorable. I really wanted to like it. I did not try to hard to make the levels since I do not like scrambling to shift the arrows while determining the route. I had only a few sheep die because I just quit. I would love a game with these graphics with a more varied game play.
May 23, 2012
Disappointing sequel
I really wanted to like this game, as it appears to be a sequel to "Sheep's Quest", a game I really enjoyed. Although the graphics are good, there simply isn't enough time to adequately figure out the puzzles and direct the sheep where they need to go. In addition to the VERY short amount of time you have on each level, you can only have five directional arrows on the board at once. If you want to place a sixth, you have pick one of the others up first. The combination of these two things makes what could have been a fun arcade puzzler an exercise in frustration and dead sheep. Not a buy for me.
June 2, 2012
The Apple logo is a trademark of Apple Computer, Inc.
The Windows logo is a trademark of Microsoft, Inc.