Criminal Minds
Exclusive
Join the Behavioral Analysis Unit of the FBI to solve a series of shocking crimes in this thrilling hidden object, adventure game based on the hit TV series, Criminal Minds. As a member of an elite team of criminal profilers, you scour crime scenes for clues, interview witnesses and suspects, and carefully analyze evidence to catch the culprits. In the first case (A Dying Art), the BAU must find a serial killer on the loose in a college town before the body count rises further. Focus on the criminal, not the crime, to pinpoint the predators' motivations and anticipate their next move!
Based on the hit tv show
Interview witnesses and suspects
Solve the case!
Game System Requirements:
OS:

10.8/10.7/10.6/10.5

CPU:

1.8 GHz (INTEL ONLY)

RAM:

128 MB

Hard Drive:

177 MB
Game Manager System Requirements:
Browser:

Safari 4.0 or later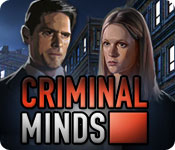 NEW299
The Big Fish Guarantee:
Quality tested and virus free.
No ads, no adware, no spyware.

Reviews at a Glance

Criminal Minds
0
out of
5 (
0
Reviews
Review
)
Customer Reviews
Disappointing to say the least
This is based on playing the trial. Being a fan of the show I was excited when I spotted this. The excitement didn't last. I didn't even get through the whole trial. While the case you must solve starts out an interesting one the tasks you must complete are really mundane. I was just so bored throughout. It just felt like a really basic game. As for the lack of voice overs I think I understand why this is the case. Fork out for the real actors or get sound alikes; one would be probably ridiculously expensive the other would just sound terrible to anyone who watches the show. The Women's Murder Club games are much more enjoyable and that's saying something considering how old they are now. There's a lack of these types of detective games but unfortunately this one just doesn't do it for me.
May 22, 2012
CCCrrrrriiiimmmmiiinnnnaaaallllll........zzzzzz
This is one incredibly sslloowww game! ALOT of dialog to read, and before you can even do that, you have to play a mahjong game that only shows some of the dialog every few tile matches. Add to that, before you can move on, you must connect lines from 1 end to the other, again, with dialog when you make the right connection, so it takes a very long time to read what would be a short conversation between the characters. No good sound effects, music is uninspiring. O.K. ho scenes, find question marks for help to unscramble some words, you can find them without the ? marks though. Because of the partial nudity of the female victims and the way which they are "displayed" in the first case, I would not let children play this game. There is a lot of back and forth without a map, which gets tedious after awhile. I think this game is very boring because it takes ssooo long to do simple tasks that would be done a lot quicker if it were not so drug out. Maybe the makers just couldn't think of anything else to put into the game, I am sorry I wasted my $$ on this one!! Play demo before you dish out any money.
May 21, 2012
Seriously? Are you totally kidding?
Downloaded this as a demo against my better judgement - but always willing to give a game a try. I don't watch the t.v. show so this is truly an unbiased review of the 10 minutes I allowed myself to play this nonsense. First issue - all these people are supposedly geniuses, experts in their field, etc. and so on. So, why on the plane do they talk and behave as if they are illiterates with no brains? How do you IMMEDIATELY place murders 2 yrs ago in a separate State with a new and, as far as we know, a one-time murder based solely on some similarities? Seems like a HUGE jump to me. And I'm college educated, well-read and been around (I'm a glam-ma with waaayy too much life experience). Second Issue - you are at the crime scene in the apartment. You and a uniformed police officer (or the other way around - unsure) have tackled someone to the ground. Automatically, you have assumed him to be the killer - another HUGE leap for me. Couldn't he be the building super waiting for you to show up? He sure looked like someone waiting around to me - I mean, seriously, do you expect the killer to be waiting around for the police? And, pardon me for "profiling" - ha! - but he looked like a building super to me and not a killer. Issue 3 - Again, you are at the crime scene, you and a UNIFORMED POLICE OFFICER have tackled an as yet unknown person onto the floor and "get the handcuffs on him". Uh, pardon me? Where would YOU expect said handcuffs to be? Perhaps on the uniformed police officer's belt? Of course not - they are waaayyyy across the room hanging off an exercise machine. Makes all the sense in the world to me. Issue 4 - First mini-game - on the plane you are going over the incredible LEAP from murders 2 yrs ago to this ONE TIME murder - as of yet. The mini game is a DNA strand where you connect the lines to match up around the locked atoms (?) to get from point a to point b. Each time you succeed you get another fact. YAY I completed the mini game - but why is there a loose strand at the very beginning of the puzzle - it goes nowhere - it doesn't even lead to a "locked" atom (?). I have collected inventory items at the crime scene but only 2 of the items go onto the victim. Because apparently we need to "put everything back in its original place" - Have you seriously ever heard of this? Isn't this damaging a crime scene? Isn't it supposed to be hands off and put all evidence into a baggie? Don't police, investigators, coroner, etc. even wear plastic footies on their shoes? Now what? Click the hint button. I don't just get a hint. I get an entire boatload of a list of next steps to take - go outside the apt., pick up item such and such lying on the ground, go to police station, get evidence box of crimes from 2 years ago, get x, y and z out of evidence box, go back to crime scene and use item (a) found outside apt earlier or item (b) found at the police station to do (c). Also, that poor man you tackled earlier? Give him his ID back. If the t.v. show is this ridiculous - I have not been missing much. Handholding? Are you kidding me? Realistic situation - again, are you frigging serious? I re-read my review several times before sending it off to be, well reviewed. You know what's scary? All of the above happened in the first 10 minutes of the game - no exaggerations. BF - do you even have someone play these games - or even the demo before putting it out there for the rest of us? Because if you do, I can only assume you are pleading temporary insanity for letting this one on the game list. This Glam-ma is not intrigued, amused or entertained by all this nonsense - I do not recommend this game - unless you are living in some police drama fairyland where nothing is as real life really is.
May 12, 2014
Like Watching Grass Grow
I read many of the reviews and played the full hour of the demo. While the constantly popping up dialog didn't bother me, the general pace of the game was slow, slow, slow. In the hour I played, almost nothing happened. And this is a murder mystery. On the plus side, the graphics are good, and the HO objects are hard to find. Fun unraveling the scrambled clues - best part of this game. But overall, the pace is slower than snails - slug pace maybe. I love the TV show; I don't recommend this game.
October 4, 2013
A let down
The story felt weak, the settings felt limited, and the characters felt watered down. For true Criminal Minds fans I feel this is a total flop.
December 24, 2012
Boring
I felt this was extremely boring. The storylines did not flow together and it was hard to keep up. It would have been a lot better with voice overs from the actors on the show. I did like some of the puzzles though. Overall I would not recommend this game.
June 17, 2012
How Disappointing!!!!
When I saw that there was a "Criminal Minds" game coming, I was eager to see what we players had in store. Well, sadly, not much! It was a very shoddy product that was put together for the sole purpose of luring players into what could've been a cerebral challenge, but instead was a total letdown! The graphics were old and slow. The "evidence" puzzles were repeats of old and uninteresting minigames. Don't even bother to play this...it's a collosal waste of time! Someone else should make a real effort to make this game over because the subjects that Criminal Minds deals with are intriguing.
May 22, 2012
Not a Very Good Game
This game was not very good. It lacked the one most important thing a game should have: An excellent storyline. Here are my thoughts on the game: Good Parts: You got to switch between the characters Easy puzzles The unscramble the word thing to find an object OK Parts: The game didn't hook you at the start, but once you get in to it it's ok Bad Parts: Slow hint recharge Every time I clicked to go to the apartment, it took me inside the police station! When I clicked "hint" and I wasn't in a hidden object scene, it would give me clues as to how to solve an objective rather as to where to go or what to do next When I clicked on hint to find out how to solve an objective, it got rid of it once I exited, so it was like I wasted the hint. Overall, I don't recommend the game. I'll stick to the TV Show thanks
May 22, 2012
Not My Cup of Tea
Don't like the graphics and far too much conversation. Blech!
May 18, 2012
Criminal Cluttered Minds
I love the show. I wanted to like this game but what a disappointment it turned out to be! I made it through the demo and wouldn't even think of going any further. You have to read everything the characters have to say which is a lot... really? reading? in 2012? I understand the actual stars might have been over budget but you can get stand-ins that sound kind of like them and make it enjoyable for us to play. My other problem with this game is the clutter, the HOG are cluttered, but I expect that. In this game, all the scenes were designed by a hoarder. Anyway, this is just not for me.
April 21, 2012
The Apple logo is a trademark of Apple Computer, Inc.
The Windows logo is a trademark of Microsoft, Inc.