Inbetween Land
Discover a world of adventure in Inbetween Land! When your childhood friend, Mary, goes missing for a couple of days, you begin searching for clues. You come across a strange artifact that opens a portal to a flying island, the abandoned homeplace of an extraterrestrial civilization. As you look for Mary on the island, you'll uncover an exotic land with unearthly secrets. Find and help your friend leave the flying island in this amazing Hidden Object Puzzle Adventure game!
Beautiful graphics
Immersive gameplay
Find and save your friend!
Game System Requirements:
OS:

Windows XP/Windows Vista/Windows 7/8

CPU:

1.0 GHz

RAM:

512 MB

DirectX:

9.0

Hard Drive:

286 MB
Game Manager System Requirements:
Browser:

Internet Explorer 7 or later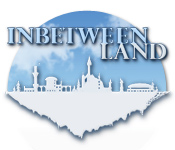 NEW299
The Big Fish Guarantee:
Quality tested and virus free.
No ads, no adware, no spyware.

Reviews at a Glance

Inbetween Land
0
out of
5 (
0
Reviews
Review
)
Customer Reviews
Fun Fun Fun
Good Game but is a little fragmented at times, doesn't run as smoothly as it should, but doesn't interfere with the overall enjoyment of the game. I felt the Music could have been better it doesn't really go with the game, it is more for a match 3 game. The Mini games are great and a really good level of challenge. I really enjoyed playing this one but not sure if I would buy it.
August 26, 2012
A beautiful game, but MUCH TOO SHORT
I really enjoyed playing this one, but was very frustrated when I reached the final scene after only three hours of playing at a leisurely pace. Beautiful graphics, beautiful drawings, good music, nice storyline... this game has so much going for it. There are no HOS, only FROGS and they are not hard to finish. The puzzles and minigames are the classic ones, rather on the easy side. There is no map, but you don't really one as there is not a lot of going back and forth. The hint button comes in usefully, but you don't really need it often as the entire game is not hard to go through. So, what can I say? The game is beautiful and charming, but it is WAY TOO SHORT. On the one hand, I would recommend it for its beauty, but with barely three hours of gameplay, I feel rather cheated.
August 26, 2012
Wonderful idea not really worked out very well
What I liked: - interesting new story (very nice after all these horror-sanatory-blue colored-midnight games) - emphasizes on adventure - interesting HOs in the FROG-style - beautifully drawn backgrounds - good, but not overly dramatic music - hint function recharges quickly What I didn't like: - the "cutscenes" are drawn in a not very well done comic style that really crashes with the other scenes - the environment appears to be inconsistent - a space faring civilisation with lasers and all that stuff combined with steam-and-gear-technology AND medieval surroundings was a bit to contradictory for me (and didn't really help to dive into the atmosphere of the game) - the game was WAY TO SHORT. So short that this might be it's most important shortcoming. Pun not intended. This actually is the only reason why I don't recommend it - compared to other games on BFG this one is so short that it simply isn't worth spending the same amount of money that we do for any other game here as well.
August 26, 2012
Inbetween
An interesting story with interactive FROGs and relaxing music. FROG objects were well defined and fairly sized. At times, I felt like a mechanic or machinist (or at least a talented handyman) when finding and putting things together. With the hand drawn art, the island had an idyllic quality; music was relaxing and narrator was pleasant to listen to. Although the overall concept has been done, the aliens taking a spiritual presence while awaiting your help makes it somewhat unique. Puzzles and mini-games were not too hard. The hardest part was determining what to do next as there were many places to explore and things to do. A pleasant way to idle your afternoon away.
August 26, 2012
A Captivating Time Killer Type Of Game
Review for whole game in normal mode. This is a HOPA (hidden object puzzle adventure) kinda light on adventure, very light on HOS, and very heavy on puzzles. Yes some traveling back/forth but I wouldn't consider this a "wandering" all over the place type of game. The story: You must find the 6 crystals to save your friend Mary who has disappeared and also uncover the secrets of an exotic land. 3 play modes: Casual, normal, and expert. I did check out the expert mode and the only difference is there is no hint or skip button but still shows glints of what needs to be done. The menu button is up at the top of the screen along with the task button which shows your task of what needs to be completed as you will run into several characters along the way. Inventory down at the bottom just like usual. There's also a journal down at the bottom of the screen (no map) which keeps track of some notes/story along with a couple of puzzles clues to solve a couple of the puzzles and also keeps track of your playing time. The graphics: The characters are a hand painted cartoon along with some ghost and there are voice overs. The HOS (hidden object scenes): I only counted 6 for the whole game and they are FROGS (fragmented pieces). Once you find them all you have to place them back into the scene. If you move your mouse/cursor around "gears" will appear and tell you what needs to go there. Also on some of them once you complete the item you will find a piece to one of the other items as some are hidden within items. The hint is very quick as it only takes about 30 seconds or less. Also helpful if you get hung up on what where to go/do next as it will tell you. There's also about 3 or 4 scenes were you have to combine items to use them as they have a plus sign by them in your inventory. Puzzles: Quite a few and the usual what you see in other games: slider, rotate circles/pipes, repeat sequence just to name a few. Skip is also very quick - 30 seconds or less. 10 achievements. My overall impression of this game: What I liked: I found the story captivating while yes the "missing person" theme has been done many times but I didn't stop playing this until I got to the end. Hand painted "cartoon/ghost" drawn style characters along with the voice overs. A very well done here. While I like and don't mind finding by word list, this was a nice change as I also love finding the FROGS (fragmented pieces) and then placing them back into the scene. Now for why I give this 3 stars instead of 5: I wish there would of been more HOS scenes and this game had way too many puzzles for me. I'm not a fan of the puzzles as I find these tedious and boring however did them all but 3 of them. This game in some parts had a bit too much hand holding as one review mentions the scene with the car telling you that you need a key just to name one. I also don't need for a game to go on & on as about 4 to 5 hours is good enough for me and I usually get this even if I skip 2 or 3 of the puzzles /use the hint a couple of times however I completed this game in 2 hours 36 minutes and 41 seconds to be exact Yes I did skip 3 of the tedious boring puzzles, used the hint 2 times for the HOS and 1 time cause I did get a little hung up on where to go next but this is still too short for a game. While this is a pretty good game I'm glad I used a coupon code for this. So for recommending this game: I would recommend it to someone who is new to this type of game playing or just wanting a game to pass about 2 to 3 hours of time. I'd also recommend either using a punch code coupon, daily deal, or catch of the week. If you are one of the "expert" players looking for a very challenging/long game well I don't think you'll be pleased with this one. As always however, give it a whirl and decide for yourself. Thanks Big Fish and developer.
August 26, 2012
Beautiful graphics not much else...
The graphics in this game are sooo life like, so amazing. Colorful and fun. There are fragment object scenes in this but not too many to be overwhelming. Its more of an adventure lite game emphasis on the LITE. It has voiceovers, lots of options and 3 different difficulty levels. It has lots of puzzles all of different difficulties, most unique and fun. The plot was subpar for me. I didn't really understand what I was doing half the time but it was so pretty that I didn't really care and then it ended AFTER 2 hours, Id beat the whole game. There are 6 crystals to collect and done well this could have been a nice lengthy and fun game especially since it had so many puzzles and it had the fragmented objects but its like the developers got bored with it and said ok game over. Its such a waste too because this is such a great concept and so beautiful. Brought me back to old file adventure games in the sense of the bright, colorful, life like graphics...but the ending was abrupt, didn't make sense and the entire game suffered because of it. I have played some REALLY REALLY good short games but unfortunately this isn't one of them....
March 2, 2013
Far Too Short
I loved this game but, completed it in 2 hours
August 26, 2012
A nice game but no 5
There is a definite improvement in the graphics which can be considered artistic license as you get more into the game. The storyline is still completely literal and too directed even when I tried expert. When I finagle a key from the dog and it says 'car key' that is too much help. You cannot touch the keyboard during conversation or you will miss chunks of it. You have a candle with a plus sign and a box of matches with a plus sign. Hmm have to give that some thought. Maybe the hand holding lessens as the game goes on and maybe the story line begins to seem important at some point in the game but it didn't happen in the demo. Nice is what the game is.
August 26, 2012
First half of game was better than second half
I was very excited to purchase this game because I was really wowed by the free trial. It was very different from other games I've played because it seemed to have a science-fiction theme going, which I was curious to explore. And it offered interactive fragmented objects which are such a nice alternative to the usual list of hidden objects that normally bombard us in this type of game. The puzzles are fun and not too difficult so I was prepared to enjoy the ride through the rest of the game. Unfortunately, the thrill lasted only until the end of the demo time because it seemed to change abruptly once I bought the game. What started out as something new and different during the demo quickly became just another adventure game once the hour was over. The game was too short and the story just seemed to fall flat, leaving me wandering around and wondering what I should do next. Mind you, I still like it well enough to recommend it, but only for the beginning player or those who just want something to chill out with after a busy day. The graphics are clear and beautiful but I just lost that lovin' feelin' for it once the trial period was over. Others may like it once you start playing but don't be too surprised if you find your feelings changing once the trial is over. You'll know what I mean but don't take my word for it. It's worth a free coupon or buy it on one of those half off sales that frequently are offered. At the very least it's worth that much.
July 31, 2013
not bad, not bad at all
I don't generally like FROG type games, but found this one delightfully enjoyable. I agree with other reviews that this isn't the most difficult game on the list, but it moved along nicely. The graphics are a bit crude, but again, was able to look past it and immerse myself in the story line. Might be better for a DD or freebie....as it is somewhat short in duration.
May 21, 2013
The Apple logo is a trademark of Apple Computer, Inc.