Meum-Trail
Exclusive
Guide and protect a herd of cute, furry animals in Meum-Trail! Pave their way by completing the road to the exit of each level. Lead your followers through a wide range of puzzle-missions. Take good care of your Meums, find the ancient city and restore the harmonic co-existence of all animals living on planet Meotom.
Guide a herd of cute, furry animals
Complete fun puzzles
Protect the Meums
Game System Requirements:
OS:

Windows XP/Windows Vista/Windows 7/8

CPU:

1.0 GHz

RAM:

256 MB

DirectX:

9.0

Hard Drive:

23 MB
Game Manager System Requirements:
Browser:

Internet Explorer 7 or later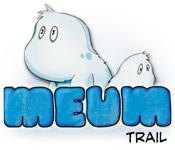 NEW299
The Big Fish Guarantee:
Quality tested and virus free.
No ads, no adware, no spyware.

Reviews at a Glance

Meum-Trail
0
out of
5 (
0
Reviews
Review
)
Customer Reviews
Absolutely loved this game!
Once you've made the first 5 to 8 levels you can't stop playing. This game is very deeply detailed and comes with new features and characters in the higher levels. At the end of the game you have to concentrate hard to solve the levels. I just love it to help these cute little meums to the other side.
September 3, 2012
Chill and skill and action
When I started I was so busy watching what happens, that I didn't take enough care of the cute meums. Once I got it, I couldn't stop and had to start it over and over again. It is real fun and I can wholeheartedly recommend it!
September 5, 2012
Interesting
I've only played the trial so far. In the beginning (because I never read instructions) I obviously made the mistake of not gathering enough food for my creatures. On the one hand, watching their souls floating towards heaven again and again brought in some kind of stress. And this is somehow against the concept of having no time limit. On the other hand I felt encouraged to start over and to pay some attention to the tips provided by the green flea. Even though reading instructions is against my habit, before I knew it, I was somewhere at level 14 or 15 where the brown guys come up from under earth and you have to get around them. The game somehow managed to get under my skin. It's not as simple as it seems while playing the tutorial levels. There's a bit of pipe puzzles in it and a bit of Lemmings. Available upgrades seem to be quite interesting (f.e. storms to delete plants or the flying insects) although I did not understand yet how to earn Flowerpower which is required to activate upgrades.
September 2, 2012
I like the level of challenge (in the higher levels!)
At the beginning it seems to be a very basic puzzle game, not very difficult. There are a lot of introduction levels and a lot of explanations. I wondered why. In these levels it seems like you can handle it all without any tips. But once you finished the tutorial levels and come to the real levels it is getting tougher! (SPOILER ALERT) All of a sudden there are new creatures to deal with and more plants to help you. You have to coordinate your meums, pick up seed, place plants, avoid Stone Biters and take care for the food at the same time. In my opinion there are a little bit too many introduction levels. And i believe that quite a number of people won't be patient enough to reach the exciting levels. As said before, once I outpaced the introduction levels it turned out that it is not that simple puzzle game anymore. Very challenging! The graphics are simple. It is not the usual 3D character style, a little bit old-fashioned maybe. But I like the characters of the game. They are all very cute and lovable, even the stonebiters (that in fact cause you trouble).
September 3, 2012
Nice and chilled
It takes a while to reach levels which are more complex but at all meum trail is a nice and friendly game piece. A simple storyline and a proper visualization.
September 3, 2012
I'm not religious ...
... and I don't get the struggling of some players with the term "god" !!?? I like the storyline a lot and I love the figures. Overall a nice and chilled game that makes my day definetly a bit better!
September 4, 2012
Recommended for those who love pipe puzzles, un-timed
You play the role of an idolized god. Your job is to guide, feed & protect these furry four legged friends, called Meums, while exploring their planet Meotom. General Flea is your guide & scout. The goal is to get your little group of Meums to the blue exit dot on each level field while keeping them safe, fed & directing them in the most direct path to the blue dot exit by laying down the pieces of road to achieve that goal. At first glance this seems like a simple game much like pipes by making roads using 3 different shapes of road: straight road, a 45 degree sharp corner and a 135 degree gradual corner. I failed the tutorial TWICE and several of the first levels by killing my Meums by starvation as their shadows slowly floated toward heaven. May their souls rest in peace It will take some planning and strategy to pass all these levels. So I exited and regrouped and started over this time starting by reading all the instructions. For a simple game it had 4 pgs of instructions. Even more was included when explaining flowerpower and investing in new skills so be sure to look this up when you get to these levels. For now just the basics. Though labeled for full screen it stayed tiny about a 6"X9"screen, way too sm when trying to read 4 pgs of instructions. Settings allowed you to turn off/on all sound, adj music& sound effects separately, graphic quality, full screen mode, & General Fleas tips. This is an un-timed game. You can build as many roads as you like and road pcs are un-limited though every dropped or placed road pc will cost you points at the end of the mission. Short and direct is the way to earn higher pts. Completed missions earn mission pts, short cut bonus is based on # of road pcs used to get to the exit. Bonuses are also awarded depending on the health and nutrition of your Meums as well as from sowing /growing seeds. If they are getting hungry they will have a thought bubble w/ grass in it. As the Meums are walking they will pick up seeds & they will go into your inventory. You need to take them and place them along the finished roadway where grass is needed so they will sprout and grow in time for the Meums to eat when they walk by. Only 2 seeds per each field. General Flea also picks up seeds. Game recommends blocking Meums from walking until you finish your road..then unblock them. You can also speed them up or slow them down as needed.
September 2, 2012
A Little Too Simple
This is a very basic game with simple drawings. Your goal is to shift road pieces to lead the Meums to the exit. It played in a small window on my computer and the graphics were difficult to read. After 10 minutes, I had to give up on this one.
September 1, 2012
too hard to see
I hate when dev's don't consider that not everyone sees well. I need contrast. Cute game, ok to pass time, but graphics just were awful and way too small with no contrast. Dev's need to realize who might play this game and recognize not everyone who enjoys something like this can see teensy weensy stuff with low contrast. infuriates me. I also uninstalled after 10 minutes - less even. too much trouble.
September 1, 2012
Not up to Big Fish standards.
I am not even remotely religious, but, like another player, was deeply uncomfortable with being called a "GOD"...and the text /storyline referring to me being a "GOD" ..a lot... and telling me I could do whatever I wanted as a "GOD" Why could the game developers not call the player something else..? It made me so uncomfortable in the first 10 minutes with the constant references that I felt unable to carry on with the game and so may have missed out on a very good game for all I know, although first impressions were that it was a very old fashioned , simple game, not up to Big Fish standards..Sorry.
September 1, 2012