Halloween: The Pirate's Curse
Everybody is having fun at the Halloween fair until a nefarious pirate captain casts a ghostly spell over the festivities transforming the revelry into a spooky and spectral affair. As you and your friends find yourselves trapped you must explore the haunted landscape to find the pirate captain responsible. Will you be able to save the fair and expel the curse? Find out in Halloween: The Pirate's Curse!
Encounter spooks, ghosts and ghouls
Fabulous hidden object scenes
Hours of outstanding gameplay
Game System Requirements:
OS:

Windows XP/Windows Vista/Windows 7/8

CPU:

800 Mhz

RAM:

512 MB

DirectX:

9.0

Hard Drive:

329 MB
Game Manager System Requirements:
Browser:

Internet Explorer 7 or later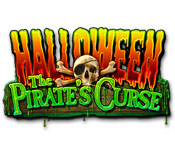 NEW299
The Big Fish Guarantee:
Quality tested and virus free.
No ads, no adware, no spyware.

Reviews at a Glance

Halloween: The Pirate's Curse
0
out of
5 (
0
Reviews
Review
)
Customer Reviews
Halloween: The Pirate's Curse
29
29
Too clicky-picky for me!
This is a straight HOG with a few super easy side games-put the puzzle together; find the matching pairs and the like- thrown in. The colors are very bright and the pictures are clear but the scenes are chock full of tiny items. Lots of items are well hidden and some are behind closed doors, closed frog mouths and such. There really isn't a story-line per se-it's just themed Halloween. The music is boring and repetitive. The thing I found most irritating was you have to be very exact when you click an item or it doesn't work and you end up thinking it's the wrong item. Other times you can click and click on an item and it won't accept it but then go back and click again on the same spot and it will. Also had that problem with the continue button. I got stuck on one of them about 2and a half minutes before it would allow me to continue. I like to keep one or two straight HOG's in my repertoire for the times when that's exactly what I want however this is not one I would choose. I don't recommend it mainly because of technical issues that need to be worked out.
October 24, 2012
a mixed bag ( of candy !! )
I am somewhat conflicted about the game. It definitely has its ups and downs. The ups include: very good graphics, some objects that are hard to find, some interesting things to fine and background music that is acceptible. The downs are: a clunky cursor, ( at least in my case ), the game is slow to progress between scenes, all the typical puzzles ( matching, jigsaws, the dreaded find the difference, etc. ) The storyline is predictable and not at all compelling, Given the multitude of outstanding games available today, Halloween : The Pirate's Curse is fair to middling. It will appeal to novice HOGgers and children. If it ever becomes a daily deal I would probably buy it at the reduced price. Other than that I will pass. I do not hate the game but it holds only moderate interest for me. I give it a half-hearted recommendation.
October 24, 2012
Fun Hidden Object game
This is another great halloween games. It is a hidden object game. It is hard to find the hidden object, but still fun. The graphics and sound are great. I would recommend this game.
October 24, 2012
OK Game . . . But
I'm somewhat on the fence with this game. THE GOOD -- The graphics are pretty good. Will mostly assuredly get you into the Halloween mood. It seems like there will be a lot of hidden object scenes. If you're in the mood for HO you're in the right place. HO scenes have some interaction including finding the vampire and clicking an object at the right time to either win or lose points. Ojbects are also hidden behind other objects. There are mini-games that are pretty easy. THE NOT SO GOOD -- There are tons and tons of objects in each scene and they are very - very small. Additionally, objects are given names that you may not recognize or they are called by something different they you are use to. Clicking on objects seems to be a problem. Sometimes it works and other times you have to click more than once. BOTTOMLINE -- I recommend this game with some reservations. -- Objects too small and hard to find.
October 24, 2012
Fun and Colourful
This is a great game for halloween. The colors, drawings and graphics are superb. Lots of Hidden Objects scenes, a good variety of puzzles and a few little extras thrown in. The junk pile HOs are very well done due to the drawings and bright and bold colors. Beautiful. The game is timed, but not to worry, when the time if up, you can still finish the HO scene or puzzle. You don't have to start over. So take your time. This is a buy for me. !!
October 24, 2012
Great Family fun for Halloween!
Halloween: The Pirates Curse Good family fun! Same maker as last years ?Halloween Trick or Treat?with Mike and Sally, which we purchased last year & enjoyed very much. This round the 2 kids are teenagers Mike & Emma. They are choosing costumes & going around town once again for Halloween. They miss their friend Tom & set out to bring him back to the fair with them. Tom tells them some spooky tales about a cursed fair that his grandfather use to tell him about. As they make their way back to the fair a green fog settles over the fair and curses the rides & scenes. HO scenes are filled with skeletons, zombies & various spooky items. All the scenes are newly created from last years version but they do have the kids back in the sewer again this year as well as re-using a couple of the music clips that repeat through out the game plus quite a few graphics are also reused but the game is still worth $6.99 or a PPC if you have one. Last year we received bonus points for finding the Halloween candy canes & my grandson & I are finding that we keep clicking on them again this time around. I wish they had just left the candy canes out this time. A small cartoon Dracula can be found in each HO scene & he is often VERY well hidden. There are 2 levels to play. When you go to options you can adjust the sounds, music, full screen or mute all sounds plus it includes a tab for the credits of who helped to make the game. I played several rounds of both levels prior to purchasing & saw few differences. There were no tutorials, no sparkles & skips took slightly longer to recharge on the more difficult setting. Both levels the hint recharged in 15 seconds so it has a VERY fast recharge. The skip was an option after 30 seconds on casual & 45 seconds on the more difficult setting. Over all both versions are harder than last year?s game. Several types of mini games were placed between every 1-2 HOG?s. An example of the mini games played were put photos or Frankenstein back together, hex shaped puzzle, sewer lid puzzle, menu board puzzle, map where you match skulls, follow bats to Funny Bones store, untangle a mess of wires to turn on switches in the correct order, dart board math, fuses in correct slot to add up to a given number, arrange 3 shelves of books in the correct order, spot the 14 or 18 differences & find 20 cats & 20 bats. One confusing part for kids (and grandparents too) is they sometimes have multiple items in a scene and you are to choose the correct one. It would be better to only have one broom, skull, arrow, pirate hat or O in a scene if that is an item that is going to be on the list of items to be found. Story helps to flow one scene to the next but it is not essential to read the storyline in order to play any of the games so, feel free to play with sound off or on and not read any storyline if that is the way you like to play your games! You do have to click ?continue? to progress to the next scene which can be frustrating as it slows the progression as well as the shift between scenes does seem a bit sluggish or slow so you will likely read the boxes anyway. Besides the multiple skulls, ?O?s?, brooms, pirate hat & arrows in a few of the scenes another difficulty came from language differences. So for those that may be confused as to what you are to find?A frogman is a scuba diver. A cockerel is a rooster. A Hell?s Angel is a logo on the back of a leather jacket. A bunting is a string of triangular flags. A abseiler is a person repelling down a wall. A cog is a gear. A ping pong bat is a ping pong paddle. Helter skelter is a lighthouse. A rosette is a ribbon award with gathered ribbon at the top and streamers hanging down. The waltzer is a twister ride at the carnival where the cars spin around. Finally the item that threw me the most was the dart board math since I had never learned how to score points based on where the dart landed. The first 6 math problems were easy as it was just basic math. The difficult part is the problems that required you to know how points were awarded for scoring in the various red/ green sections. These are the basics. The very center is worth 50 pts the next ring around that center is worth 25. The next part to understand is each numbered section can have single, double or triple the value depending on where in that section your dart lands. The outer most ring of red/ green are double the number value and the inner ring of red/ green sections are 3 times the value of the numbered spaces. All other areas of those numbered sections are worth the single value. The last 2 math problems in this game totaled 27 & 39. Since both are unable to be divided by 2 evenly plus both are too high of numbers to be single values since the dart board goes up only to 20, means that they both will belong in the 3 times the value sections. Therefore divide both 27 & 39 by 3 to determine where the dart must land. It is important to not guess in these mini games because after a certain amount of wrong answer clicking your previous correct answers will be cleared & you will need to start again or else choose to skip that mini game. This review is based on playing the complete game in both casual & challenging versions of play, multiple times.
October 26, 2012
What a fun ride!
Being as I love anything concerning creepy carnivals or circuses, this was a definite must-see for me. Although it's obviously aimed towards the younger crowd or those who just prefer a lighter feel to their spooky games instead of the usual dread, this was just a good time all around even though it's based only on the one hour trial. I've played a lot of HO games and didn't find the HO scenes here to be junkpiles at all. In fact, you could see quite clearly the background, and the objects were just scattered about in a challenging but not cluttered way. I liked looking for the hidden item with the magnifying glass as it was a different approach from the usual one of finding the one item written in a different color from the rest of the list. I enjoyed the bright colors throughout, the cute animations and especially the background sounds of the people, music and monsters that were there. It reminded me of the carnival sounds in Madame Fate where you hear the barker's shouts and the noise of the crowd, and in this game you hear similar sounds that put you right there in the middle of it all. Absolutely delightful! I ignored the timer as I relished just taking in all the details of each scene and looking for that impish vampire that I frequently forgot about. :) Including real people in the HO scenes was another positive and it was fun seeing them dressed in their Halloween costumes. The puzzles were the usual standard fare that we've all seen before...jigsaws, concentration, gear switching, find the differences, but they were mixed up in such a creative way that you never got bored and could always skip if you wanted to. Both the hint button and skip line filled quickly so you move along at a fast pace. I don't know how far along I got in the game, but I loved it enough to put it on my "to buy" list and will wait for the next sale. It's definitely not challenging enough for the serious gamer, but for the casual gamer like myself who likes to take the time to savor all the sights and sounds that this game provides, I think you'll enjoy it very much. As always, demo it first. I found it to be more than a little delightful.
October 24, 2012
Good family game
If you want a game to get get you into the Halloween spirit then this is it. Some of the objects in the HOS are hard to find but not impossible. You are also looking for little vampires to boost your score. This is not my kind of game really but its a good game for the family to have fun over. Its funny, great for the kids some gamer's might find it a bit easy. Then again even if its not your cup a tea give it a go. It doesn't tax the brain just right for Halloween.
October 24, 2012
If You Love Halloween...........
This h.o. game is ssooo Halloween, colorful, cute, and fun. It is mostly just hidden objects with puzzles of various types thrown in. The ambiance is great, the mall decorated with Halloween goods, the street scene full of people with costumes on, businesses and homes decorated like a Halloween wonderland. And a very "Halloweeny" decorated amusement park you'll wish you could visit. The objects are not too hard to find if you have the patience to mouse over everything slowly, find the hidden Dracula in every scene, and click on pumpkins that pop up in the scenes for extra points. As for the glitch on clicking, I only found it after a scene as you are trying to go to the next scene, the trick here is to wait until your score numbers are done showing you the score you got for that scene, then click on "continue" to go on to the next scene. Hopefully, they can fix this because it is a very cute, fun game for Halloween lovers. And if you are looking for an object that is hidden, just mouse over the scene slowly until your arrow turns into a magnifying glass, then click there, your object will show up. As for the storyline, it's just two kids having fun on Halloween, nothing wrong with that. The music is "spooky", fun style though, a family friendly game, easy to play, just a game to have fun and relax by. I recommend it, if like me, you love Halloween.
October 26, 2012
DULL DULL DULL
if you like HOS after HOS after HOS , this is the game for you.I don't so bailed after 5 minutes. Yawnsville.
October 24, 2012
The Apple logo is a trademark of Apple Computer, Inc.