Botanica: Into the Unknown
You are Dr. Ellie Wright, a botanist stranded on a strange planet called Botanica. Full of curious creatures and exotic landscapes, Botanica is like nothing you've ever seen! Test your wits as you navigate through lush forests, steampunk villages, and more. But danger lurks at every corner; make both friends and enemies as you try to outsmart the cunning Queen Kassandra. Can you survive Botanica and find your way back home?
Rich story with unique characters
For a more in depth experience, check out the Collector's Edition
Game System Requirements:
OS:

Windows XP/Windows Vista/Windows 7/Windows 8

CPU:

800 Mhz

RAM:

512 MB

DirectX:

8.1

Hard Drive:

604 MB
Game Manager System Requirements:
Browser:

Internet Explorer 7 or later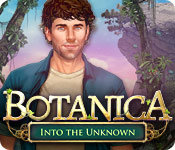 NEW299
The Big Fish Guarantee:
Quality tested and virus free.
No ads, no adware, no spyware.

Reviews at a Glance

Botanica: Into the Unknown
0
out of
5 (
0
Reviews
Review
)
Customer Reviews
Botanica: Into the Unknown
53
53
Excellent game
One of the most beautiful games I played - graphics are absolutely amazing, magically drown world with breathtaking locations - music in the background is calming and gives a beautiful touch to the atmosphere - storyline is good, you found a portal to another world and now, as you arrived to the planet Botanica you must find your way back, but in the mean while you have a lot interesting things to do.. -3 modes in the game: easy, normal and hard - optional tutorial - you have a journal with all the information you need: map, to do list, encyclopedia Botanica, and of course journal contains all the clues you?ve collected - also, one interesting thing is your botanist?s kit- for all your experiments that you do along the way( I had so much fun doing them) - puzzles are very good, I enjoyed them a lot. Most of them are challenging and If you get stuck you can always skip them - hidden object scenes are mostly interactive, so that makes them more interesting to play. Visibility of objects is more than good, and you can also move them around . There are not too many of them Anyhow, I LOVED IT. If you are in the mood for one adventure in the beautiful nature surrounded by adorable creatures, give this game a try!
December 19, 2012
Whimisical different setting, quality all the way - good length
I can?t say the plot is 100% tied up in this SE and the bonus in the CE wasn?t vital to the story. Although the bonus plot didn?t follow any main characters from the main story and followed a minor character there was a vital part of the background of the plot, actually the lynchpin of the whole story that happened in the bonus. But when you finish the SE you aren?t left hanging and that part is tied up ready for the next game in the sequel/series which is why I am recommending it. So they may incorporate the very short part of the bonus plot into the opening scene of the next game or they may just keep this part of the plot for bonus play, either way if they do that SE players won?t feel like they are missing anything. I?m only going into so much detail as I hope the next game they either leave it completely out or tell you what happened. Boomzap just gets better, this it seems will be their next series. I have never really been a fan of hand drawn graphics although boomzap does it very well. Here I?m glad to see that they have sharpened their pencils and brought some colour to the graphics. This makes a huge difference in HOS as they are sharp and easily recognisable what an item should and nothing is faded or washed out looking like some other DEVs do. I loved the story a botanist your father finds portals to other worlds and you go and try and find him. It gives the plot originality as it does concentrate on plants and the HOS as well as puzzles are actually part of the game! Let?s get the two negative things for me out of the way, there is no transporter map and they do what they?ve done in the past and made this game a sequel, there is no finish. I don?t like sequels. Again boomzap makes all new chapters and you don?t ever go backwards and revisit old areas. I lOVE when that happens and it also cuts down on the time of backtracking so it?s not bad at all! Don?t select ?hard? which is the hardest of 3 choices of gameplay unless you are very confident as you can?t change once you start (and I do wish you could). You don?t get skip or hint buttons and you don?t get info button on puzzles but you do get some black bar tips on them. There is a journal with a to do list, a non interactive map and some fun ?encyclopaedia? on other world plants. You also get a botanical kit (when "i" appears you can do a puzzle in it) If you love puzzles, not so much the HOS or just want HOS variety boomzap is your DEV. 16 HOS ? Hidden object scenes (to see what I count as a HOS see below) I never say this but where do I start in saying why I loved them? No junkpile and only one very cluttered scene. This not only makes them lovely to look at but also I always find non junkpile way harder. Graphics, really clear and sharp, no tiny items. Even though there was no random click penalty on hard (thanks!) I didn?t use it as I wanted to take my time on them, that?s a first! They also never repeated them ? so rare but again shows they are not lazy. All but one list HOS were the highest interaction you can have. 9 list Find items from a narrative 2 (love this) 2 pictures of item you have to find in scene Reverse (put item back in scene) Find x amount Coloured pics at bottom and you find and colour it in the drawing Numbers may be out by a couple but I do try my best 41 PUZZLES (due to not having skip button it was hard to count ? roughly) If you do back out of them they will reset (did this once). Thankfully boomzap has listened and actually made more hard puzzles as so many games they give us so many puzzles but are so very easy. Overall it was a great variety mostly about medium. I felt the objectives in all of them were clearer than in the last awakening game. It was the perfect hardness for me ? hard enough as to not be bored by them but easy enough to be relaxing although a lot of them took me a while (perfect). A lot of them were standard fare but I liked how they were done, a couple were unique. Graphics were lovely and sharp and clear. I did find this game way easier than the last awakening, as it was clearer where to go thus the 4/5 out of hardness rating. Official in game time ? Main game 5hrs 30 min (hard mode, no skipping, no hints)
November 24, 2012
A Breathtakingly Beautiful Game
I bought and played the CE version so I cannot comment too much on the SE. I say this though, Botanica has made my top 10 favorite game for 2012. Visually the game is stunning, the graphics and sounds are brilliant and I loved the storyline. Our young heroine enters a portal to an alternate universe and finds herself on a planet called Botanica. With the help of some friends, she tries to find her way back home. SOmething like Wizard of OZ meets up with Narnia. Game features and game mechanics included collectables and achievements with unique HO scenes and great adventure and mini-games to solve. I congradulate the developers for having developed a game that has that WOW factor that we all expect. Great length and there is replay value which makes buying the CE edition worth every penny. In Botanica, you need to take your time to stop and smell the roses and take in the scenery. Seeing it here today has now made me want to go back and play it again, well done BFG.
November 24, 2012
Love, love, love this game!
My review is based on the trial. This game is an adventure hog and has mini games. The story is there was a scientist that believed there was alien plant life living on earth. That scientist passed away and his daughter (a botanist) ends up being sucked through a plant portal and trapped in a world called Botanica. Over time there have been several other people who ended up stranded in Botanica as well. You play the Botanist who has to figure out how to get back to earth with the help of another stranded scientist named Ian. The world they end up trapped in is absolutely beautiful. While exploring, you get to ride giant lizards and dragonflies. All while trying to avoid an evil Queen and her soldiers who are looking to capture you.This game reminds me a lot of the old 80's movie Neverending Story. During the hidden object scenes finding many of the objects requires you to do multiple tasks for each object. ex: youre told to find a burning leaf. there is a hammer in the room in 2 pieces, you have to put the hammer back together, break a glass beaker, then place a piece of the broken glass in front of a hole in the wall so that the sun catches the leaf on fire. During the adventure scenes there is a lot of back and forth to different areas. You really have to remember where you saw certain items before because youre most likely going to have to come back to them at some point. I know a lot of people dont like all of the back and forth, I do though. There is also quite a bit of dialogue in the game, but you do have the option to skip all of the dialogue or just that particular conversation. There are 3 different levels of play: easy mode: direct hints, guided help, & quick hint recharge. Normal mode: vague hints, guided help. Difficult mode: no hints, no mini game skip button, no guided help. Using the hint button in easy mode recharges quickly and tells you exactly where to look for things or what to do. During the adventure scenes you have to pan the screen with your mouse and look for your cursor to turn into a magnifying glass (to search that area) or a hand (to pick up objects). Overall, this game was very well made, and the storyline is so different from the games we've been seeing on BFG lately, its a very welcomed change for me. Definitely a game worth purchasing.
November 24, 2012
a Suprise Around Every Turn
many reviews have come before this. because of them i purchased this game. i am pleasantly suprised! every time i click on something, expecting that i need another piece to open the door, for example, i don't! instead there is a puzzle! i was suprised by this so many times that when a mundane thing did happen (i had to sharpen a tool) i thought it wasn't becoming to this game at all. i figure i'm more than halfway thru and it only happened once. yes, the scenery is beautiful and i enjoy it very much!
February 13, 2013
Rocky relationship beginnings...
Boomzap and I had a bit of a rough beginning to our relationship in the form of me playing the first two Awakening games and feeling like my intelligence was being insulted because of the ease of the puzzles. I also wasn't hooked by Awakening's storyline. When I saw the new Botanica: Earthbound ads recently, I was intrigued and looked into getting it, at which point I realized it was a continuation of the previous game (this one#. Then I saw it was Boomzap, and I hesitated. Everyone else seems to love Boomzap, and by all rights I should too because they are more puzzle-heavy and less HOS-heavy - just my style! But I also crave at least some challenge and an engaging storyline, which my previous exposures to this developer did not deliver #for me#. But, as you can tell by my rating, Botanica changed my mind! This was a refreshingly fun game with awesome music, challenging but totally doable puzzles and HOS #and btw, yes the instructions weren't in your face, but a quick click on the "eye" would give you instructions, at least in the middle hardness level...yes, some of them took some thought, but they were all logical, never random!# I loved the botany kit. This never felt too science-heavy, just fun science-y. Graphics were beaut *except* for the characters. I agree that they were way too cartoonish - particularly the main character #the others were just okay#, but even that didn't detract from it enough to drop my rating because of the good story and creative, engaging gameplay. I thought the events that a couple of people called childish to be really creative and quirky, for the fun-loving in all of us. This is coming from someone who felt that Awakening felt pretty childish. #Sorry for all the comparisons, but it can be a bit unhelpful for me to see everyone saying that this is great "just like all of the others from this developer" when it's a developer I have had mixed experiences with. Obviously that's my personal bent, but I like hearing from people who were unexpectedly won over by a game, too, which is why I'm writing this. :# # Try the trial. I did, and it was good enough to buy, and I only became more grateful of the decision as I continued, partly because the puzzles increased somewhat in challenge level #in a good way#. Now I'm just trying to force myself to wait at least a few days before getting the next Botanica #this time, I'll probably get the CE!#
January 30, 2014
Loved it, loved it, loved it!!
So refreshing to have an HOA that is not all hidden object to the exclusion of everything else, such as the adventure part! Some reviewers are saying not enough HOS, but that is one of the things I really loved about it. So many games run out of ways to find an object, so they have one HO after another to "award" you with the object. Not this game! And when you did have an HO it was not just a pile of stuff where you hunt and peck thru it. The HO scenes were actually fun, with actions to do to create what was needed. More like a puzzle, really. Oh, no! Using your mind! :-) That's what I love about games - they help keep my mind sharp. This one was just the right speed. Not so much that I hit the hint all the time, but not that it was easy going, either. Just right, IMHO. Go ahead, try the trial. You'll fall in love with a scientist who rides big lizards and flies on dragonflies.
October 22, 2013
great adventure game
loved this game great fantasy story line excellent graphics just the right level of seek and find and puzzles. Will play it again
April 14, 2013
Botanica: Into the Unknown SE
I loved the recent release of Botanica: Earthbound so much that I had to give the original game a try and I love this game too! Dr. Wright was a renowned scientist, by this I mean he had quite a reputation for his beliefs of a strange "other" world. His students and colleagues never took him seriously and referred to him as crazy Dr. Wright. His daughter Ellie loved to listen to his theories as a young girl and is now a scientist herself, a Botanist. She was exploring a cave with strange but beautiful flora and managed to open a portal, the same portal that her father entered, never to return! Now you will investigate and explore this strange but beautiful planet and discover your fathers diary. Is he still alive? Is he still in Botanica or has he been captured by Botanicas leader, Queen Kassandra who forbids any talk of Earth? I really like the originality of this story! In the Collectors Edition there is an available bonus game where you can explore more of Botanica as a different character. It also has Wallpapers, Cutscenes, Soundtracks, Concept Art and of course a built in Strategy Guide. There are also achievements to earn and hidden ladybugs to collect. Personally I think this is a better value unless you just gotta look for hidden ladybugs! Ellie has brought along her botany kit which is actually a mini game where you examine flowers and separate the petals in different categories such as spotted petals, or striped petals etc. The mini games are fairly easy such as clicking on pollen spores in the correct order by process of elimination. I liked the game that required you to turn an outer, inner and center disc until each pie shape had two different colors that when mixed together would have the matching color as indicated on each pie shape such as yellow and blue would be the correct colors for the green pie shape. The hidden object scenes are far and few between, but worth the wait, because every item requires an interaction of some kind like finding a pencil sharpener and sharpening a pencil in order to complete a sketch of the sun. This is a great game, and I realize that it's an older game when you see the differences of the graphics alone, enjoy!
April 9, 2014
Loved, loved, loved it!!!!
Everything about this game is great!!!! The GRAPHICS: Absolutely beautiful! STORYLINE: exciting, completely different!! PUZZLES: Excellent, not the usual! HOs: different, and a variety of them. Clear, clean; do not have to strain your eyes VOs: Very good. There is an extensive journal with lots of info. Good Map, but not interactive. Different modes of difficulty; I always do 'Hardcore'. No collectibles or achievements, which does not bother me! Good game length, as well. Of course, there will be a sequel!! I LOVE BOOMZAP!!!!
October 2, 2013
The Apple logo is a trademark of Apple Computer, Inc.