Botanica: Into the Unknown
You are Dr. Ellie Wright, a botanist stranded on a strange planet called Botanica. Full of curious creatures and exotic landscapes, Botanica is like nothing you've ever seen! Test your wits as you navigate through lush forests, steampunk villages, and more. But danger lurks at every corner; make both friends and enemies as you try to outsmart the cunning Queen Kassandra. Can you survive Botanica and find your way back home?
Rich story with unique characters
For a more in depth experience, check out the Collector's Edition
Game System Requirements:
OS:

Windows XP/Windows Vista/Windows 7/Windows 8

CPU:

800 Mhz

RAM:

512 MB

DirectX:

8.1

Hard Drive:

604 MB
Game Manager System Requirements:
Browser:

Internet Explorer 7 or later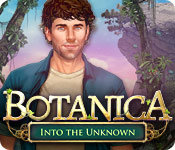 NEW299
The Big Fish Guarantee:
Quality tested and virus free.
No ads, no adware, no spyware.

Reviews at a Glance

Botanica: Into the Unknown
0
out of
5 (
0
Reviews
Review
)
Customer Reviews
Botanica: Into the Unknown
53
53
not what it started out to be
When I played the demo I loved this game, but after buying it I found that the games weren't always explained properly, in playing the hogs the stuff you clicked on didn't always work and the more I played, the more mini games there were and it just got way too scientific for me (not confusing, just annoying). I have to say the scenery with all the wonderful colors was really enchanting and I wish they would have kept it like the beginning. The animals were really neat too. If you like a lot of games and just mindless then stuff, then buy the game.
January 18, 2013
Short game leaves you wanting more.
Botanica is a good game. It has excellent visuals and good story. I finished gameplay in 5 hours - spaced out over a week. There are limited HOSs and a few challenging puzzles. Some puzzle are easy. Some rely on point and shoot. Some puzzles are jigsaws. Others are spatial logic and observation. Some were too difficult. There are no specific instructions for difficult puzzles. Its gameplay is too short for me. Especially the finale. SPOILER>>>The game's ending: (is set up for a sequel) I was disappointed at the end. I didn't want the game to be over. I enjoyed the flora and fauna and player's role on a jewel colored planet. The interface/ journal was quite good compared to other games. It's a good game for players who are bored with spooky themes. Understand though, its a short game leaving you wanting more.
December 5, 2012
Low quality graphics, good story line
Based on the graphics, I thought there would be a second game out by now. It kept me entertained though.
December 23, 2012
childlike yet visually beautiful HOG
"Botanica" is a hidden object game that gives the hidden object scenes a twist: most of the objects you have to search are not just in a junk pile and out in plain sight, but you need to manipulate other things in the scene in order to find them. This makes the HOG scenes fun and more challenging than usual. The best thing about "Botanica" are the visuals: They are very beautiful, and it looks like you entered a very green fantasy planet. However, the story line didn't convince me - the usual trapped in other world, search and help friends, ... As an adult player, I also had the feeling that the story line and visuals were rather aimed at teenage players #or even younger#, since you often mount an animal to proceed to the next scene, and it seemed childish and fairy-tale-like. The mini games were very easy and didn't need skipping, even in the harder mode. Personally, it was not my style, but who likes fairies and fantasy will like this game. Also, I liked the twist on the HOG scenes, so I would recommend it.
November 26, 2012
Feeling like a grumpy old man/woman
After the disappointment trying MCF9, I decided to download another Hidden Object Game. I had heard this game was a great. I feel like a grumpy old man/woman saying the past was so much better: I find myself wondering why they don't make games as they used to. I remember a time when games were challenging, entertaining and fun, even if the tech in it wasn't outstanding. I seem to have trouble finding new games that excite me as the old ones used to, and this is just another one I won't bother buying. I'm not even sure I'll finish the demo. The art quality is good, I liked the drawings; and the voice acting and soundtrack -as far as I heard-was pleasant. although the girl talking is a bit monotonous The storyline might be ok, but I soon found myself spending more time watching the looooooong cutscenes than solving puzzles (as far as I got the puzzles and object areas were EXTREMELY EASY). A good thing is that the cutscenes can be skipped, and if you do you get a small summary of what you missed. Unfortunately this made me wonder why they spent such long time in scenes that could be summed up in two sentences. The game seems very relaxing though, which is good, and I insist I thought the drawings were lovely. I'd encourage people to try it out at least. Maybe if my mood had been slightly different I would enjoy this game better, but I actually turned it off and decided to re-install one of my old-old games. That says it all, I guess.
November 27, 2012
Could have been 5 stars but what a shame! That horrible extremely fussy mouse!!!
Could have been a 5 star: great story, true wide screen, good graphic and resolution, beautiful scenes and very very very creative. However, the biggest pain is the extremely fussy mouse !!! In many situations throughout the game, it's almost like the precision is down to the pixel for it to work. The worst part is you can't skip and have to keep trying till you hit the precise pixel. It's frustration to the power of frustration!!! I never thought I could actually finish this game for this reason. Also, many of the mini games are without adequate info, leaving you clueless as to what you're supposed to do. Sometimes stupid hidden orders are applied where there is no apparent reason for it and as a result if you don't do it in the hidden order, it won't work. There is no map and the hint doesn't lead you to the right location, just gives you a description, so you have to remember what is called where. Also, some mini games are a pain to play, they are those at random re-arrangement of patterns, simply too many of them!
January 7, 2013
Don't waste your money
This game was designed like the awakening series, if you've played those, you will see what I mean. It starts out ok,(demo) then when I purchased it to finish, it went downhill from there. It lost its beauty of game play, storyline. Boring, (yawn) Don't forget to post your fav. game, after you write your review, so others can check it out, like I do... game on gamers.....
May 12, 2013
Not as good as the sequel
Regrettably, I played 'Into the Unknown' after I played 'Earthbound' which is the sequel. While Earthbound was ok for the average gamer, 'Into the Unknown' failed to meet expectations based on the sequel. The dialog scenes were somewhat hokey and the ending was a big disappointment. Facial expressions of the characters (smiling) usually didn't fit the dialog (angry, concerned, yelling, etc.) which really killed the storyline. The game was somewhat disjointed and some of the puzzles lack guidance on what to do. Clue action sequences were at times weird and illogical. There was a variety of puzzles of varying degrees of difficulty coupled with incremental segments but some of the puzzles were illogical and guessing rather than thinking was the order of the day. Overall, a decent game that I recommend solely for the casual player but not one that I believe the more astute player will enjoy.
March 3, 2014
Botanica Review
This game is not that good. The visuals are fantastic but the HO games are few, there are a lot of puzzles but they are not much fun to play. I really don't like this game, if there was more thought put into the HO and puzzles it might be worth another try but I can't see myself buying this game as is.
March 28, 2013
Disappointed
This game had potential but the many flaws made it a miserable game to complete. The biggest problem I had was with the Erratic control; hard to pick up items, didn't respond exactly when or where it should and at the end of the game I just had to keep clicking and clicking to get one "rare" response. This speed ran through the ENDING so that I totally missed how it actually ended. Many of the mini games were impossible to understand or responded again, erratically even completing tasks that were NOT completed. I won't be playing this frustrating game again. Big disappointment, glad I didn't buy the CE.
December 11, 2012
The Apple logo is a trademark of Apple Computer, Inc.