Battleship
It's a hit! The all-time favorite naval battle game is reloaded for PC and Mac! Launch strikes with mouse-driven precision as you destroy enemies in Classic mode or Salvo mode. Witness 3-D guns blazing and smoke-billowing carriers sinking to their doom. Use strategic and tactical skills to earn Super Weapons, and improve your rank from Seaman all the way to fully fledged Admiral. Achieve total victory at sea!
Hotseat play
5-shots per turn in Salvo mode
Super-weapons
Game System Requirements:
OS:

10.8/10.7/10.6

CPU:

1.6 GHz (INTEL ONLY)

RAM:

512 MB

Hard Drive:

72 MB
Game Manager System Requirements:
Browser:

Safari 4.0 or later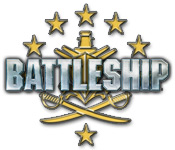 NEW299
The Big Fish Guarantee:
Quality tested and virus free.
No ads, no adware, no spyware.

Reviews at a Glance

Battleship
0
out of
5 (
0
Reviews
Review
)
Customer Reviews
Now this is FUN!!
If you have played Battleship's before and didn't like it then read no further! The game has the basic format of the original. The player sets out his ships on the grid and the object of the exercise is to sink the other players, in this instance, the computer, before he (it) does. You can also play in salvo mode, which allows five possible target areas in one hit. As the ships are discovered and sunk, the number of salvo's is reduced from 5 to eventully 1. There is also a special weapons mode, which during the 1 hr free game, I didn't try. Next comes the graphics. Your single missile or salvo fails to find a target and you see them explode into the empty ocean, hit a ship and you see an explosion on board. Dependant on the size of the vessel, five hits for a battleship, you will see it sink. A tally of "hits" is recorded and dependant on the number of "hits" will increase your rank. This is not a difficult game to play, but it still calls for some good planning both for defence and attack. This is one game I shall definately buy.
December 5, 2012
you float'em we sink'em
I find this game very entertaining , And it's always fun to blow stuff up!!
September 10, 2013
Outstanding!
This game is a gem. I salute the developers for a job well done. The tried and true of game of Battleship has matriculated to the next level. Wonderful graphics, superb sound effects and more can be controlled within the Settings Screen. You select either the Full Screen or Small screen mode. Additionally you choose if you want the Sound, the Cut Scenes or the Hidden Targets. You can enter your name for promotion in rank and there is a handy Game Reset button. A ship chart is provided during game play showing you both the hit count and elimination of enemy ships. You have three modes of play: Classic ? one shot targeting one sea square per hit. Salvo ? one shot initially targets five sea squares per hit. The salvo is reduced as you lose ships in your fleet. (5-4-3-2-1) Super Weapons ? you select from an array of sophisticated armament. When playing in Super Weapons mode, the game speed is kicked into high gear. You cover more sea squares with on shot and can pick unique defensive items. Examples: SHELL ? Standard explosive shell targeting a single sea square. FRAG BOMB ? targeting 5 sea squares. AIR STRIKE ? depositing a horizontal line of 3 spaced explosive hits. CHAIN GUN ? cutting through a vertical line of 5 sea squares. SHIELD ? providing each ship with force field technology that deflects the first hit. SEA MINE ? that drifts 1 sea square per turn until it hits a ship. DECOY ? that gives a false ship indication to the enemy when hit. TORPEDO ? will continue in a straight line until impact. CHERRY BOMB ? targets 5 sea squares. WHITE STAR ? fragmentation bomb targeting 9 sea squares. SUPERNOVA ? device dropped from the air that kills any ship it hits instantly. EMP SHELL ? that targets a single sea square and drains power from enemy super weapons. REINFORCEMENT ? provides you with an extra cruiser to bolster your fleet. SKY SWORD ? is an orbiting energy weapon that obliterates 13 sea squares at impact. I am impressed at the many variations of play available to the gamer. You choose your style of Battleship. Please give this wonderful upgrade of Battleship your serious consideration. Thank you.
December 13, 2012
Brilliant!
This game is highly addictive, you'll find that time quickly goes by before you know it!
June 29, 2014
Great Classic Game
I loved this game as a kid and this version is very fun. I played the trial hour and liked it so much I bought it. I like the challenge of trying to beat the computer and moving up in the ranks. I think this is a great game for both adults and children.
December 9, 2012
Great Classic Game!
Battleship...what can I say. The graphics are absolutley incredible! There are three modes: Classic, Salvo, and Mega Weapons.Classic mode allows you to play in the usual manner but the graphics are fantastic as you hit either storm-tossed seas or the real ships! Salvo is similar only you start with 5 hits and decrease from there. The last mode is a little harder to figure out. You have multiple weapons to use. I think I screwed it up because the computer had multiple hits and I got only one but I'll figure it out. There is no tutorial with this game and in the last mode you don't even get the digital readout on your console for help. If you enjoy war games or just want to be nostalgic, this game's for you!
December 5, 2012
battleship
The game is very fun to play, and like the 3 modes and-able to advance and get more rank and weapons. Graphic OK, sound i turn off, don't like consist noise. The other problem in mega weapon mode, we should be able to make the different weapons, like missile, machine gun etc turn vertical as well as horizontal, turning away, like really ships, planes, etc.. can.
December 22, 2012
Full Steam Ahead
I started off playing this game thinking the gameplay was much too slow. But after playing all three versions, I got into the strategy of the game. The graphics and sound effects are great, if a bit redundant. If you liked playing the board game, you'll love this.
December 5, 2012
Modern turn on a classic
This classic navel battle strategy game takes to the casual game circuit along with the other classic board games, like Life and Monopoly thanks to PopCap Games. While we have two modes we can play in, like the classic mode where we fire off one shot at a time on the grid, or the salvo, where we fire off one to five shots at a time, according to how many ships are out there in our small fleet. We still have the five ships, the aircraft carrier, the destroyer, the battleship, the sub, and the PT. We actually do get to see the ships go down, but not in an explosive glory shot, but simply slide over and sink. It was somewhat impressive to see the little planes go down as they fell off the carrier. Along with these basics, we are given new ranks as we go along, according to how many enemy ships we take down. Along with moving up in the ranks, we also access new superweapons, like sea mines, a supersword satellite that can take out thirteen spaces on the grid, and other great ship sinkers. If you always loved this game, and the movie, Battleship, then you will heartily enjoy this fusion of the old grid strategy game and the movie to play at your leisure any time. It is very easy to get caught up in this new version of the game, and know that PopCap has saved itself from the embarrassment of The Game of Life.
December 6, 2012
OK to Fair
Thanks to BFG for keeping up efforts to find us a decent Strategy-War-Type game But..;. As is common with Many war games, the AI seems uncannily "lucky" or "smart", making it less fun (for me) Several modes of play with upgrades available as you win EXcellent Graphics.. So-So sound Super AI = Super Challenge Story is sink boats ((in Salvo, U get # of shots equal to number of boats U have afloat)
December 5, 2012
The Apple logo is a trademark of Apple Computer, Inc.
The Windows logo is a trademark of Microsoft, Inc.