The Curse of the Werewolves
Travel to a family manor and lift the mysterious Curse of the Werewolves in this blood-chilling and enthralling Hidden Object Adventure! Delve into the dark story of Ashley, after she receives a mysterious postcard from her grandma. Your journey will take you through the dusty rooms of an old mansion, misty moonlit forests, the rocky cliffs of the ocean shore and the echoing depths of the ancient passageways. Can you help unravel this dark mystery?
Blood-chilling locations
Brain-twisting puzzles
Intriguing story
Game System Requirements:
OS:

Windows XP/Windows Vista/Windows 7/Windows 8

CPU:

1.8 GHz

RAM:

1024 MB

DirectX:

9.0

Hard Drive:

682 MB
Game Manager System Requirements:
Browser:

Internet Explorer 7 or later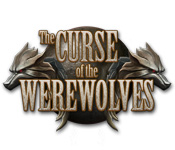 NEW299
The Big Fish Guarantee:
Quality tested and virus free.
No ads, no adware, no spyware.

Reviews at a Glance

The Curse of the Werewolves
0
out of
5 (
0
Reviews
Review
)
Customer Reviews
The Curse of the Werewolves
42
42
Where Did This Wolfy Gem Come From?
Sometimes an obscure SE game comes along where people often are split into two camps, those who absolutely hate it and those who love it. I belong to the latter camp; I loved this game. It came as a total surprise but after having played the demo, I found myself needing an immediate walkthrough and lost as to what to do next. I always enjoy the challenge offered in these tpes of games. Our story begins in New York where Ashly recieves an anonymous postcard sent from Maine where she grew up. D?sturbed at the fact that her Grandmother does not answer her recent phone calls, she decides to drive to her Granny's house only to discover her missing and her Manor is empty. Can anyone say Red Riding Hood? By the title of this game, we know that the storyline is about werewolves and we soon find ourselves playing a creepy Hidden Object Adventure game where we have to collect clues and unravel the mystery behind Ashley's dark past. The graphics are relatively good, sharp and obviously due to subject matter, dark and creepy. There are voice-overs and Ashley does have the tendency to talk a bit too much. There are two play modes to choose from and unfortunately, the hint only works inside the HO scenes. There is alot of adventure in this game and puzzles to solve and inventory items to collect. The mini-games are not that original nor were they challenging and the HO scenes were slightly interactive and at times, slightly blurry. As I said, the hint button only works within HO scenes and after 40 minutes of gameplay, to my great frustration and delight, I got stuck as to where to go and what to do. There is an interactive map that does give you progress indicators and a journal, but that is about it. No hand-holding whatsoever. This part will probably be a problem for many gamers who don't enjoy the constant clicking around and bumbing into things, backtracking alot and finding yoruself playing the same HO scenes several times to pick up the odd inventory tool. I myself dont mind and actually enjoy unraveling a mystery on my own. ALthough I will be keeping my eyes open for that walkthrough, this game is an absolute buy for me and recommended to adventure lovers like myself.
December 19, 2012
Looking for Adventure?
You?ve already read about the storyline, so here?s other info: *Hint button ONLY works in hog (which is why this is more for adventure fans). *HOS are messy, not junky but they are on the gray/dark side and rather small. *Map shows areas with available HOS and areas of interest but does not transport you. *Some backtracking, not excessive. *Two modes of play, 2nd does NOT have sparkles. *VO well done. *Puzzles are not difficult, and are variations of standards (pipes, make buttons all one color) *Sound effects good, music fits story and not irritating. *Length of game approx. 5 hours +/- I purchased undemo?d (BIG gamble), but I am happy with my purchase. I did get very frustrated early on when I?d done everything and could not advance?well obviously I did not do everything! Not having a hint button makes for a more thought provoking game. If your spoiled with the hint button, this may not be for you, which is why I recommend for adventure fans (we like to explore, investigate and figure out the next step ourselves) and not so much HO fans. Overall, I think this is a gem in the rough. It could have been much better (bigger budget perhaps). I?ve seen a lot worse!
December 19, 2012
Werewolf and missing grandmother
Played 45 minutes, regular - 2 modes, regular, expert - Note book - Map that shows area of interest, locations of H0 and mini games, you can't jump from one place to another with it - No hint outside H0 - Skip button - H0, you interact but the objects you have to find by interaction have no different color in the list, you just find out by yourself. Some objects are really tiny, pretty hard to find - Mini games not over difficult - Good graphics Your grandmother is missing. Statues of werewolves in the park...what happened !! Can't make up my mind about this one, I would like to know how it ends but I'm a bit put off by the game play........Might spend a punch card credit.
December 19, 2012
45 Minutes Of Irritation!
I won't say I hated the game. But I disliked it an awful lot. Maybe I have gotten spoiled with some of the other HOG I've played. Because this game is not user-friendly when it comes to getting any type of assistance. First of all, the setting is a dark one as far as the visual aspect of the game. I don't care for that. But for this game, I get it. What little dialogue there was, was brief. What I mean is, when the granddaughter had a thought, her dialogue quickly flashed on the screen - giving you NO time whatsoever to read what she said. In other games, most times it is helpful to see what they are thinking because it just may have some type of clues or hints as to what you need or what you should do next. It did have a diary. But I didn't find it that helpful as far as clues. It was just for storyline purposes only. There is a map included that shows you points of interest, where mini games are, and where you've been. I guess that was only ok...Now get this. The hint button... What hint button? Oh yeah, there's one. But ONLY during the hidden object scenes! My skill level is increasing as far as HOG are concerned. But sometimes I need some help during the course of the game. And I definitely needed some assistance in the 45 minutes I played. In other HOG I've played, once you locate an item, the locale of where you find the item, (unless there's a note, letter, or code of some sort), is no longer available for you to "re-search." There would be no point to re-search because you already have what you need. Well, not in this game. The search locations are always there for you to explore even though NOTHING useful is there. I hope grandma is ok at the end of this game because I will NEVER find out! I DO NOT recommend this game. But if I did, I would definitely leave it to the experts on this one! It was a challenge for me. But more so because of what I believe the game lacked, my patience, and having little to no assistance.
December 19, 2012
REVIEW OF COMPLETED GAME
This poor little game has nothing at all to recommend it. The story is lame, almost non-existent. The graphics are flat and way too dark. It could, however, easily take 1st prize for the most HOS ridden game this year, possibly even last year and beyond. It is a constant schlepp backwards and forwards, again and again, between the house, the lighthouse the cellar, the shrine, and that's it. That is all. No more locations till the end, when you get one more. The HOS are so dark and 50% of the items are virtually invisible, that it just became a case of random clicking, hoping for the best and waiting for the hint to refill. There is a standard map that shows what is where, but if it had not been for the walkthrough, I would have given up. The puzzles are unimaginative and not worth doing and the music is just so-so. It is well made though, and plays very smoothly, if that can be deemed a recommendation. If I had not had a pcc I would have passed on it. At 3hrs 20 mins, I suppose the length is not too bad, but in this case I would have been quite happy for it to end at 3 hrs. I am sorry devs, but this is just plain and simply uninteresting.
December 20, 2012
Fun, but hard on "old" eyes.
At last, a car traveling down a road, without crashing! HOS: somewhat on the dark side which makes it hard to distinguish some objects, the HO list is in very small print and doesn't distinguish between objects in plain sight and those hidden in or under other objects. Playing in regular mode the hint refills quickly. Mini-games: the ones so far have been simple enough that even I could solve them, although there is a skip button available if needed. There is a map which shows you areas where you have been, HO & mini-game action areas. However, as the map is not interactive, there is a lot of back and forth travel between areas. So far, playing in regular mode, the game hasn't been overly challenging, but it's good for a laid back day. I suggest playing the demo prior to purchase and forming your own opinion.
December 19, 2012
a game for beginners; experienced players will not be challenged
guess what? grandma's missing! I know it's surprising, but something strange is going on at her house, and her neighbor is dead in her basement! this is a frustrating game for anyone who has played a few hidden object games. you will revisit the same hidden object scene a couple of times; I will give the developer credit for not repeating items. as a matter of fact, the items you found last time will not be in the scene again. however, it is sometimes hard to grab an item, and you might have to click on it several times in order to mark it off your list. all hidden object scenes are your standard list. an item or two might be basically interactive (click on a box to open it#, but there is no indicator as to what items require an extra step; the puzzles were the most annoying part of the game for me. the game would not allow you to place a puzzle part in the wrong place. one puzzle had to reassembling a key. you could not put a piece where it didn't belong, it would simply go back to your pile of parts. there was your color puzzle where you can't have the same color touching. if you attempted to paint two adjacent spaces the same color it would remind you of the instructions and not fill in the second space. the graphics and sound were nothing to write home about. you have a journal #though the middle of the top of the inventory bar is a strange place to have it). you also have a map that marks where you still need to complete an objective, but you can't use it to jump. there are two options for difficulty, but the harder mode wasn't anything I would consider difficult. the bottom line is that I really can't recommend this game for beginners, who would be put off by having to click an item repeatedly in hidden object scenes. I also can't recommend it for experienced players, who will not be challenged in the slightest.
December 19, 2012
Not sure about this one.
I had high hopes when I started playing this game, but halfway through the demo I began to lose interest. By the time I made it to the forest path I was done. The hint button wasn't very helpful, at least not in my mind. Or maybe I'm just spoiled. Anyway, by the tome I reached the forest path I had a ton of objects in my inventory, but none of them seemed to work. I ended up going back and forth from place to place without any success. Not for me, but some of HOG lovers might like it.
December 19, 2012
What a surprise packet.
Despite it only having 3 stars I decided to trial it anyway and thoroughly enjoyed the challenge. Yes the hidden object scenes are a little dark but the building is abandoned and only light by candle and lamp light. Some objects are partly obscured by others and you do have to open boxes and such to find others. There are only hints for the HO scenes, but if you click on the compass it shows the location of: HO scenes, mimi puzzles and points of interest, this is sufficient enough and so you have to use your brains to decide what to do next. The graphics are great, it's atmospheric and the mini puzzles are not to difficult. Overall length was good. Trial it for your selves and you may be pleasantly surprised.
March 3, 2013
Not the best game
Very frustrating game. Only worth a free game credit. A lot of the tasks made no sense at all. Had to go to another site for a walkthrough. The ending was very lame. Game wasn't very long compared to a lot of other HO games. Wouldn't waste any real money on this one. I only got it thinking it would get better.
December 19, 2012
The Apple logo is a trademark of Apple Computer, Inc.