The Curse of the Werewolves
Travel to a family manor and lift the mysterious Curse of the Werewolves in this blood-chilling and enthralling Hidden Object Adventure! Delve into the dark story of Ashley, after she receives a mysterious postcard from her grandma. Your journey will take you through the dusty rooms of an old mansion, misty moonlit forests, the rocky cliffs of the ocean shore and the echoing depths of the ancient passageways. Can you help unravel this dark mystery?
Blood-chilling locations
Brain-twisting puzzles
Intriguing story
Game System Requirements:
OS:

Windows XP/Windows Vista/Windows 7/Windows 8

CPU:

1.8 GHz

RAM:

1024 MB

DirectX:

9.0

Hard Drive:

682 MB
Game Manager System Requirements:
Browser:

Internet Explorer 7 or later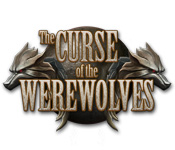 NEW299
The Big Fish Guarantee:
Quality tested and virus free.
No ads, no adware, no spyware.

Reviews at a Glance

The Curse of the Werewolves
0
out of
5 (
0
Reviews
Review
)
Customer Reviews
The Curse of the Werewolves
53
53
The Curse of the Werewolves
Well, I was slightly disappointed. I should have gotten this game when it was $2.99. Instead I bought it at the $6.99 price. Some of the objects were hard to find, especially the tools to do some tasks. And I understand that there is a Bonus Chapter, only I didn't get to play it. I didn't see anything in the game that told me that, I saw it in the walkthrough. The end of the game was predictable. Grandma, what big ears you have! But, if you want something to do, this game is it.
December 22, 2013
Strange game
This is not your average HO game even though there are a ton of HOS in the game. As others have written, this is more like an old adventure game. Production: The presentation is good, I thought, though it is dark as others have mentioned. (Not so dark that you can't manage.) There aren't any VOs. There is a journal that follows the story well. Audio is very good - I liked the music. Story: An interesting story along the lines of old horror movies. The game has an end that isn't abrupt like some games. In fact, the story is completed very well via the hero telling it. Game play: Here's where all the good of the game goes to pot. There is LOTS of back and forth, and there is no jumping. The map is very good showing where action is needed and where the HOS are. The HOS are pretty bad with lots of tiny objects to find. The HINT button does not work during game play, and, in many cases, the use of objects is not intuitive. So, there is a lot of wandering around required. The puzzles are average. I recommend this game but not to the faint of heart. I got stuck, and I had to find a walkthrough. I recommend that you do the same - see the Forums. Unless, of course you like being frustrated. The game is fairly short, too short really. I did enjoy playing it though, but I guess maybe part of the reason I did is that it is a welcome relief from the typical fairy tale game that is prevalent on BF.
December 20, 2013
45 Minutes Of Irritation!
I won't say I hated the game. But I disliked it an awful lot. Maybe I have gotten spoiled with some of the other HOG I've played. Because this game is not user-friendly when it comes to getting any type of assistance. First of all, the setting is a dark one as far as the visual aspect of the game. I don't care for that. But for this game, I get it. What little dialogue there was, was brief. What I mean is, when the granddaughter had a thought, her dialogue quickly flashed on the screen - giving you NO time whatsoever to read what she said. In other games, most times it is helpful to see what they are thinking because it just may have some type of clues or hints as to what you need or what you should do next. It did have a diary. But I didn't find it that helpful as far as clues. It was just for storyline purposes only. There is a map included that shows you points of interest, where mini games are, and where you've been. I guess that was only ok...Now get this. The hint button... What hint button? Oh yeah, there's one. But ONLY during the hidden object scenes! My skill level is increasing as far as HOG are concerned. But sometimes I need some help during the course of the game. And I definitely needed some assistance in the 45 minutes I played. In other HOG I've played, once you locate an item, the locale of where you find the item, (unless there's a note, letter, or code of some sort), is no longer available for you to "re-search." There would be no point to re-search because you already have what you need. Well, not in this game. The search locations are always there for you to explore even though NOTHING useful is there. I hope grandma is ok at the end of this game because I will NEVER find out! I DO NOT recommend this game. But if I did, I would definitely leave it to the experts on this one! It was a challenge for me. But more so because of what I believe the game lacked, my patience, and having little to no assistance.
December 19, 2012
REVIEW OF COMPLETED GAME
This poor little game has nothing at all to recommend it. The story is lame, almost non-existent. The graphics are flat and way too dark. It could, however, easily take 1st prize for the most HOS ridden game this year, possibly even last year and beyond. It is a constant schlepp backwards and forwards, again and again, between the house, the lighthouse the cellar, the shrine, and that's it. That is all. No more locations till the end, when you get one more. The HOS are so dark and 50% of the items are virtually invisible, that it just became a case of random clicking, hoping for the best and waiting for the hint to refill. There is a standard map that shows what is where, but if it had not been for the walkthrough, I would have given up. The puzzles are unimaginative and not worth doing and the music is just so-so. It is well made though, and plays very smoothly, if that can be deemed a recommendation. If I had not had a pcc I would have passed on it. At 3hrs 20 mins, I suppose the length is not too bad, but in this case I would have been quite happy for it to end at 3 hrs. I am sorry devs, but this is just plain and simply uninteresting.
December 20, 2012
a game for beginners; experienced players will not be challenged
guess what? grandma's missing! I know it's surprising, but something strange is going on at her house, and her neighbor is dead in her basement! this is a frustrating game for anyone who has played a few hidden object games. you will revisit the same hidden object scene a couple of times; I will give the developer credit for not repeating items. as a matter of fact, the items you found last time will not be in the scene again. however, it is sometimes hard to grab an item, and you might have to click on it several times in order to mark it off your list. all hidden object scenes are your standard list. an item or two might be basically interactive (click on a box to open it#, but there is no indicator as to what items require an extra step; the puzzles were the most annoying part of the game for me. the game would not allow you to place a puzzle part in the wrong place. one puzzle had to reassembling a key. you could not put a piece where it didn't belong, it would simply go back to your pile of parts. there was your color puzzle where you can't have the same color touching. if you attempted to paint two adjacent spaces the same color it would remind you of the instructions and not fill in the second space. the graphics and sound were nothing to write home about. you have a journal #though the middle of the top of the inventory bar is a strange place to have it). you also have a map that marks where you still need to complete an objective, but you can't use it to jump. there are two options for difficulty, but the harder mode wasn't anything I would consider difficult. the bottom line is that I really can't recommend this game for beginners, who would be put off by having to click an item repeatedly in hidden object scenes. I also can't recommend it for experienced players, who will not be challenged in the slightest.
December 19, 2012
Sorry!!
Hard on the eyes. Don't know how the game progressed I stop at the first HO'S. What happened who ever did this game.
May 10, 2013
Too Muddy!
I guess I cannot get past the muddy graphics. Everything is so small and dark. It does not challenge as much as annoy. I got through most of the free demo and realized I would rather let a free game coupon expire than play this.
March 1, 2013
POOR ATTEMPT
SAVE YOUR $$$ FOR ANOTHER GAME. DARK - EVERYTHING IS DIFFERENT COLORS OF GRAY. I STRAINED TO ENDURE THE WHOLE HOUR OF THE TRIAL. SORRY THIS ONE JUST ISN'T WORTHY OF $1. MERRY CHRISTMAS !!!
December 20, 2012
WAS THIS LONG!! Yeah Walkthrough!
I have been playing HOG for years and this was the darkest and hardest to pick out objects. They did one thing right in having a map which showed you where you had a HOG and a Red Spot for something you needed to do. BUT the map could have transported you back and forth because you were running around!! Last words: glad it is over! Reading in some forums some finally gave up...not fun.
January 7, 2013
A Big Snooze!
don't waste your time or money! this game was so boring! after you read the plot, it goes downhill from there. you do a few gray hos' and look around the scene picking up various objects. it really didn't hold my interest.
January 4, 2013
The Apple logo is a trademark of Apple Computer, Inc.