Ancient Rome 2
Construct entire residential districts for people and improve their well-being by building markets, schools, theaters and other places, and connect them with roads for ease of access. Create warehouses and farms, plant wheat and bake bread, mine clay and manufacture all kinds of crockery. Once you have your manufacturing in place and running, provide your population with food, improving the status of households. Sell the excess of products and make more money. The richer households become with time, the more taxes they pay, thus helping you improve the city. Once you have successfully completed all the missions, you will be able to build your own villa!
30 levels
Build your own villa!
Large maps for construction
Game System Requirements:
OS:

10.8/10.7/10.6/10.5

CPU:

2.0 GHz (INTEL ONLY)

RAM:

1024 MB

Hard Drive:

75 MB
Game Manager System Requirements:
Browser:

Safari 4.0 or later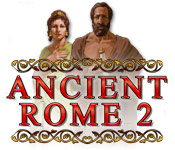 NEW299
The Big Fish Guarantee:
Quality tested and virus free.
No ads, no adware, no spyware.

Reviews at a Glance

Ancient Rome 2
0
out of
5 (
0
Reviews
Review
)
Customer Reviews
I really Liked it
This one is way better than the 1st one. Once you figured out some tips to avoid fires and make money faster it wasn't as challenging. I would have liked it more if there was a time limt to complete the goals so maybe you would have a gold, silver ect.. level. I did like it and hope they make another one.
February 1, 2013
Someone dust off the time machine...
Back in the 90s, there was a ton of really excellent city builder games. There was Pharaoh set in Ancient Egypt, one set in China and a whole series based on Ancient Rome called Caesar. I grew up playing these games and utterly adored watching the little walkers roam my roads bringing all kinds of goods to my city populace. I coaxed my little city people to build pyramids and the Great Wall of China. I marched my legions of soldiers against hordes of barbarians who invaded my city map occasionally. The levels were often really hard too, some taking hours of playtime to beat. Ancient Rome 2 somehow stripped all the fun, the LIFE out of this strategy game concept. The levels are horribly easy, take 5 minutes tops and each level is a carbon copy of the last one with perhaps one more production building thrown in. You can't even bulldoze the trees on the map. Instead of advancing your player dynasty through history, your reward for playing is slowly building a Roman villa. Snore.
January 8, 2013
OK Time Management Game
I am a time management game hound. This type of game is what I play almost exclusively. What attracts me to these games is a combination of goal setting, task completion, and to a lesser degree, story line pitted against a deadline. Ancillary to these is the visual attractiveness of the game and the music and sound effects. So this is what I have to say about this game. The sound effects, which are usually a secondary consideration, are annoying enough that I mention them first. In fact I attempted to turn off the sounds so that I could concentrate on the game, but seemingly random sounds were still heard; very distracting. I found the music overly dramatic and turned this off before I began playing the game. So for the secondary considerations to be that irritating was a weak start for me. The challenge in this game is to build a city with the services that the people need within appropriate proximity. I played the demo for almost an hour, and overall I found the premise to be predictable (not necessarily a bad thing), but the screens hard to see and the increasing difficulty somewhat lame. With time management games the increasing difficulty is typically dependent on faster actions to accomplish the goal while dealing with increasing problems. Part of the challenge with this game has to do with how quickly you could hit certain keys when dealing with a crisis, which I didn't like at all. I prefer to address a crisis by assigning the game characters the task of defeating it, and not by having to hit the space bar or some other key quickly enough to prevent being overcome. Couple this with having to build quickly, squinting to see the rather small icons, and being startled by the random sound, and the game quickly becomes tedious; a trait I don't much care for in game playing. I didn't find this game particularly fun, and don't recommend it.
January 15, 2013
FIRE,FIRE,Fire
I like the 1st game and was hopping this would be as fun and it would be if it wasn't for all the fires all the time. You can't even get started let alone do what you need to do to get done cause you spend 90% of your time fighting fire after fire and most times it is the same place you just put out. Come on no lets get real. I recomend an update for the game and limet the fires let me know if they do and I'll finish the game.
January 13, 2013
Identical to Caesar, but not as pretty
This game is perilously close to being a complete ripoff of the beloved game I used to play, "Caesar." But the artwork and sprites look more like they were designed by an emoticon artist than anyone with genuine artistic skills. That said, it's oddly compelling. Probably worth $6, but not much more. It doesn't have near the complexity of Caesar, with advisors and charts and graphs?and one of the first things lacking is temples for the gods. Oh, well. It's cheaper than Caesar, but that's about it.
January 7, 2013
Need more focus on these games
I was excited to see this title. Seems like each month we get 29 days of Hidden Object stuff and two days of something else. This could have been great had they focused more on it. More details, better graphics, and harder challenges. People would buy more of this type of game if BF would ask for more developers to focus on them. Most sales go to HO games because most of the games are these. Would be nice to see some good time management games come out.. This is not one of them. :(
January 8, 2013
interesting, very interesting
Wow, was the music weird, not bad, just weird. I turned it down low and I didn't mind it after that. At first I really wanted to like the game. I was hoping it would be closer to cradle of rome. No such luck. I found this game to be slow and tedious. Not my cup of tea. I'm sure that there are fishies that will like it. I liked the idea of it, but not the game it's self.
January 7, 2013
Interface & game mechanics need improvement...
*sigh* I was so looking forward to this one...the rare resource management game with no timer. Sadly, there were too many interface and game mechanics issues to overlook. 1. The inability to move/rotate buildings caused repetitive "there are no roads to this building" messages. You had to delete and rebuild rather than simply move or rotate. Annoying. 2. Even though I always built a tax collector, that meter was always at zero. Apparently, no one wanted to pay taxes in my cities, or my tax collector was inept. 3. An "undo" button would have been great, especially when building roads. 4. The tutorial and instructions were sketchy, leaving you to figure out an awful lot on your own. 5. I had the sound volume all the way up, yet still always missed the sound meaning something was on fire. As a result, things often burned to the ground before I realized it. Also, at times I was unable to put the fire out myself by just clicking on it. When I tried, I was instructed to build another prefecture. Overall, there were poor decisions made regarding which aspects were controlled by the game and which by the player. I can't recommend it unless improvements are made.
May 4, 2013
Frustrating
Ok I downloaded the patch and it does slow down the fires...but only for a while. As each level reaches the end the fires become NONSTOP. I just dont get their purpose other then as mindless busywork...and the firehouses dont seem to do anything to stop them either. And they are even in the Sandbox mode? Come on thats not fair. Sandbox is suppose to be a free building thing..but I had 6 fires in the first minute and I just gave up. This game had great potential..its just falls short.
January 29, 2013
Not worth the money.
Game becomes tedious after a while. Goals basically the same for each level...produce item A,B or C and then upgrade houses. The stupid continuous onslaught of fires and troublemakers got very annoying. I got to the last level and my computer kept lagging once my city became larger and busier. I didn't finish the last level out of pure annoyance. Not really worth the money.
January 23, 2013
The Apple logo is a trademark of Apple Computer, Inc.
The Windows logo is a trademark of Microsoft, Inc.