Design This Home
Become an interior designer - decorate and expand your house! Customize every element of your home: arrange furniture, put up cabinets, paint the walls, renovate the floors and more - anything is possible in Design This Home™!
Over 600 items
Customize every aspect of your home
Fourteen full-sized rooms to construct and decorate
Game System Requirements:
OS:

Windows XP/Windows Vista/Windows 7

CPU:

1.0 GHz

RAM:

1024 MB

DirectX:

9.0

Hard Drive:

83 MB
Game Manager System Requirements:
Browser:

Internet Explorer 7 or later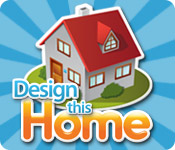 Top In-Game Purchases
1.

9,000 Cash

$ 0.99

2.

20,000 Cash

$ 1.99

3.

60,000 Cash

$ 4.99

4.

250,000 Cash

$ 9.99

5.

1,000,000 Cash

$ 19.99
Game Club members
SAVE 30% on
in-game items.
The Big Fish Guarantee:
Quality tested and virus free.
No ads, no adware, no spyware.

Reviews at a Glance

Design This Home
0
out of
5 (
0
Reviews
Review
)
Customer Reviews
Too Bad It's Not Real!
I'm not usually a fan of this type of game but after playing My Singing Monsters, I realized just how addicting these silly games can be. At first everything's smooth sailing then you quickly realize that all the cool stuff is in higher levels and the need to have those golden stars becomes obsessive. You start by decorating the family room and as you earn money, you build other rooms and then furnish those rooms as well. I only wish I could let my monsters come and stay here, enjoy!
December 13, 2013
Cute fun game
Loved this one. It's easy and the tasks aren't too difficult to complete and fun
December 31, 2013
Just what I been looking for not a another time management game
I love the the available furniture options so much better than the other design your home games. I love love love this game.
December 5, 2013
Despite being slow-moving, I LOVE this game!
I LOVE this game! I have over 200 apps on my tablet, and this is the one I come back to the most. I will agree with almost every other post, it IS slow-moving, but that is what I have grown to love about the game. Initially, I was unaware that the coins are few and very rarely earned, so I used up all of them within the first few minutes of playing the game. And...like many other people, I quickly learned that you can only play for a few minutes, before you run out of money and/or coins. IF you purchase more coins and money, then you can play for as long as you want. That being said, I have been playing this game for over a month, and I have multiple houses and I LOVE this game. I have NEVER spent any real money on it, so for me, it is a game that I come back to every few hours or so, and play for just a few minutes or collect my money or accept an item being delivered...The further along you get in this game, the longer the wait times become and the more expensive the rooms, become to build. Right now, I usually can only collect money once a day and build a new room every few days. But, I usually only have a few minutes of free time, so a game that requires only a few minutes of play and has something for me to look forward to and come back to, is the PERFECT game for me. Thus, the 5-star rating.
March 1, 2014
It's fun but...
Ok all in all it is a nice and fun little game and I did enjoy it but there are things that could of been changed to make it a little more fun like, as soon as it got to level 3, buying objects became very hard as money ran out very quickly and at level 3...well...that is really not enough time to think if you really like the game enough to keep it...maybe more money should have been given to keep us going, say up to level 5, 6 tops. The items, I think, might be too expensive. Like I said before in the beginning levels you lose money really quickly so maybe the prices could of been a little cheaper. The photo task would of been nicer if I could share the photo on facebook and twitter instead of the email system as some of us (like me) don't have that email system. It would be nice if the 'Get More' money and coins worked as at the moment I click on what I want but then it says error BUT this is a lovely little time waster and I will keep this game for a while longer and see where this goes!
December 9, 2013
Not bad at all.
I love building games and design. This is not a bad game at all. I know it's is the early stages of development so there should be game improvements in the future. Will have to keep an eye on this one and see what comes next. The gameplay is not complicated by any means and is easy to understand. The only con with this game is the sharing by E-mail. No no no! I never give out my E-mail to anyone I don't know. It would be easier if we shared via facebook and twitter like many other apps. I do like the notifications we get when the game is not running telling us when things are ready. Now if only farm up could do the same thing so I don't have to come back to dead plants lol :) Like I said, it's early in the game stages, lots of ways for the game to be improved, so I will be following it to see how things get better. So don't slide it off the table just yet. Like all FTP games, the possibilities are endless.
December 13, 2013
Very good simulation game
I really love the storyline, possibility to add new people to my family, altrough it's taking a lot of time and experience points before I can add every new one. There are quite many things that costs premium coins, but it's not necessary to use them, so you can keep playing and climbing the ladder of levels without paying real money. Altrough the walls are quite colorful, there aren't many matches to them in floor section. Many furnitures are also not really colorful. This makes the house quite dull. The time necessary to build some furnitures or open new rooms is very long, especially if you don't have premium coins to speed up things. That's the biggest minus for this game.
December 17, 2013
A Really Enjoyable Decorating Game....BUT....def not free-to-play.
I LOVE decorating games but there are too few of them on this site [well I'm not into fixing up fishbowls, btw]. So when I saw this game I was excited. It's advertised as free-to-play but LOL LOL you will need to shell out money to buy required items at some point: so although it IS free to play, it can be costly to continue playing heheh. That said, I figured this out by reading other reviews [ty] but since I have a bit of "mad money" to blow on whatever [now & then] I decided to buy some of the game cash and stars needed to get items [although you CAN earn a lot of them in the game]. What I really appreciated is that I got a 30% discount on the buying because I'm a Big Fish member. YaY. So this game has cost me some money for decorating 2 homes. [Also, there are more floor plan designs available.] I did really enjoy the decorating and overall, I like this game and would recommend it but be forewarned: it's slow moving [though that suited me fine because I get anxious with the fast-paced games]. Developers PLEASE note: MORE decorating games are needed---and cheaper ones! Thank you.
January 2, 2014
Fun game but could be improved.
I enjoyed playing this game, but I think it could be improved. More colour would make it more interesting, (character hair/clothes, wall paper, flooring, sofas, chairs, tables, kitchen cabinets etc, etc, could really use some colour variation), also being able to find a toilet, sink and bath that match would be nice.. Still I am enjoying the game, and will play for a while longer to see if they bring in any updates or improvements. I would recommend this game if you are looking for something interesting to waste some time, or if you are like me and find this to be the only way to keep a nice tidy house. :0)
January 14, 2014
Too Slow to Be Fun
This game started off as a lot of fun. But about 10 minutes into the game is when things started to get sloooow. You don't get new tasks until you complete old ones, and it can take hours (of real world time) to complete those old tasks; basically, you have nothing to do but watch your character roam aimlessly around the house, occasionally clean up messes, and click on the money bag that appears every 15 minutes or so. This was a great idea that was executed poorly. It looks pretty, though, and for the first few minutes it was a blast, which is why I'm giving it an "OK" rating.
December 5, 2013