Hypnosis
Mysterious circumstances surround the disappearance of a physician from a psychiatric clinic, and police have requested your assistance in the investigation. The patients are behaving oddly as you arrive at the scene, but as an experienced hypnotist, you are able to sedate them and travel into their psyches. As you dive deep into their subconscious minds, you'll discover that this group of patients is comprised of a collection of exceptionally gifted and intelligent individuals: a painter, a musician, a scientist, a businessman and other bright minds. While each mind contains shocking surprises and intriguing puzzles, none are without terrifying phobias and dangerous obsessions which lead you to believe that what seemed like the disappearance of one man might actually be a catastrophe of epic proportions. Can you face your own subconscious to find the answers?
Ever-expanding plot!
Impressive graphics and special effects!
Meet uncommonly complex characters!
Game System Requirements:
OS:

10.8/10.7/10.6

CPU:

1.4 GHz (INTEL ONLY)

RAM:

1024 MB

Hard Drive:

701 MB
Game Manager System Requirements:
Browser:

Safari 4.0 or later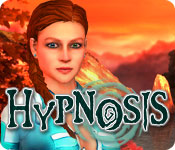 NEW299
The Big Fish Guarantee:
Quality tested and virus free.
No ads, no adware, no spyware.

Reviews at a Glance

Hypnosis
0
out of
5 (
0
Reviews
Review
)
Customer Reviews
Something new besides another HOG, and this one is awesome!
I very much enjoyed this game and I've haven't played another game here at BFG like it. The game is fully voiced, with talented actors. Without spoiling the plot, you can hypnotise other people (think of a Mind-Meld that Spock does in Star Trek TOS) and help them deal with the horrific experience they are suffering from. The graphics are very well done, control is polished and works great. There is a bunch of other features normally found in a CE too, so its well worth the price they are asking. I know others will very much enjoy this game as well, if not, then I will turn you into chutney. Bindy 'MoFo' Bains.
July 2, 2013
Great Straight Adventure - Review Of Completed Game
You take on the role of Maya Anderson a psychiatrist who specializes in hypnosis and dreams. You must go to a private clinic to find out what happened to the doctor that mysteriously disappeared and left 5 patients behind to fend for themselves. You must meet with them one by one and talk to them about their fears, hypnotize them, then enter their subconscious and get rid of their fears and solve their problems. To accomplish this you will be finding inventory items by going over the scenes very thoroughly and then using logic to use them. Throughout the patients? visits, there is a phobia battle mini game and there are quite a few throughout the game. You do have the option to skip these if you want. Depending how well you do you can earn as many as 3 stars and you also earn green crystals to buy power ups at the store to help you defeat them. This is voice overs. There is widescreen at least for me. Filled my 20 inch monitor just fine. Running on Windows 7 64 Bit. No tech issues. There is a delay between scenes at times and I believe this is only because it's an adventure game and not a tech issue. NO HOS (hidden object scenes), NO MAP, NO GAME INSTRUCTIONS, NO JOURNAL. This is a wandering around type of game. OBJECTIVES; These do pop up on the screen telling you what you need to accomplish. HINT: I didn't need it but tested it out to see what it would do. If you are in a scene where there is something to do, you will be directed to it however if you are in a scene where there is nothing to do your character Maya here just shrugs her shoulders and you just keep going to a location until you are directed to something. There is no waiting for the hint to charge if you are trying to find an area where there is something to do. Just after you actually use the hint to do something. This I found to be very slow on charge up. INVENTORY: There is no inventory bar at the bottom like most games to hold your items. You have to click on Maya and whatever is in inventory will "pop up" and then click on the one you want and put it in the scene where it goes. SKIP: There is only a skip for the phobia fighting puzzles and no waiting on that. STORE: The store features things varying from extra hints to clothes for the character to wear along with power ups to help you in the phobia fighting mini games. These things can be bought with the green crystals. ACHIEVEMENTS: There's also 30 achievements that you can try and earn. These will give you 20 bonus green crystals for each one. GAME LENGTH: I found this to be quite long for me. It was 7 1/2 hours however I rarely play this type of game so if you play these quite often then I'm sure you will finish it much quicker than I did. OVERALL IMPRESSION: Well just from reading the reviews this will be a love or hate type of game. Some may find it a bit repetitive. Definitely won't be for everyone. This will mostly be enjoyed by people who enjoy this kind of game play. Having said this... I must say I was quite shocked I enjoyed this game cause usually anything that has to do with navigating a character well that makes me nauseous however I didn't find this to be the case with this game and since it has to do with hypnosis, the subconscious, and dreams well I had to give this a whirl. I was hooked to this from the get go and pretty much played this straight through. I really enjoyed the story and thought it was very well told. I also liked the characters and thought the voice overs were really good. It did take me about a good 5 to 10 minutes to catch on to the game play but once I did I found it pretty straight forward. While I had to think about what to do and where to go next at times I never found it frustrating. I will say it took me a bit to catch on to those phobia battle fighting puzzles as it took many tries. You can replay them. Once I got the hang of it I did earn 3 stars on quite a few of them, some only 2 or 1 star and I did skip a couple of these. This is what I meant early about being repetitive as some might find these downright annoying. I did at first but once I got the hang of these I liked it for the most part. I also earned 21 out of the 30 achievements which I thought was pretty good since I don't normally play this type of game. Overall a 5 stars from me because it's a bit different from what I usually play. This kind of game is usually a no go for me but I really enjoyed this and thought it was a great game. Thanks Big Fish and developer. I hope to see more like this brought to the site. As always, give it a whirl and decide for yourself.
July 2, 2013
Surprising! Unique! Churrr....
Quite retro in many respects. Excellent storyline, such a breath of fresh air. I will admit, I am pretty much addicted to Big Fish. So I have played many, .... many games. And Hypnosis is one of those where you are surprised from the first scene. Have only tried the demo, but will definitely purchase. Can?t wait to try that interesting (but slightly blurred) costume of Maya's..... hahaha! So, recommended but you know how it goes, someone tells you a movie is great but you don't like it, someone tells you it?s not worth the popcorn, and its a forever classic! (Love the close ups, quotes - "Everybody lies...", just let them show longer so we can read them :-) ). Choice bro...
July 2, 2013
An adult game
This game looked interested so I could not wait until tomorrow to try it. I tried it and I liked it very much. It was very different from any other game I have played on bf. It is not a game for kids. It is more of an adult game. More adults 21 and up. If you can be hypnosised easily, then this game is not for you. I would recommend this game.
July 2, 2013
One word, Awesome!
This has got to be the BEST game that BFG has released yet. The graphics are the best i have ever seen in all my history with Bigfish games. Voiceovers are well done, Storyline is different and I love being different. This game requires you to think "outside the box" which is my line of thinking in everyday life. The gameplay reminds me of the old Parasite Eve 1 and 2 games. ( the running and interacting, not the storyline. ) I love how you can actually do battle in this game, Are you sure this isn't an RPG? It sure plays like one :) The Storyline is unique and set apart from the other games i have played and I own a lot of them. Diving into the subconscious mind to do battle with phobias is a neat idea, I guess it sort of reminds me of the Persona games also. The game is simple and easy to understand, objects are easy to interact with, and the characters i have met so far are intriguing wanting to find out more. But this game should be rated teens and up for suggestive content. parents close the door when kids are around on this one :) When I first loaded the game and thought "Oh no! high end graphics!" But my PC handled it flawlessly Please make more games like this, I want more. :)
July 3, 2013
At last something different and addictive
This game is not for hidden object lovers but for adventurers with a different slant on things it's definitely worth a try. When I first started to play I must admit I wasn't too sure. Even when I had finished the demo I was still in two minds but then thought that I'm always complaining there's nothing new and then don't buy when there is. It was with that thought that I took the plunge and so glad that I did. All I can say is that it's slightly difficult but because of that you keep going back to try and beat the game but also if it's too difficult there is a skip button so nobody needs to be completely stuck.
July 3, 2013
At last no Horror stories!
I was really getting sick of Big Fish's supernaturally themed games; sick to the point that I've stopped buying as much at their game site. Then along comes this game from a developer that usually doesn't disappoint. The game is a pure adventure and it took some getting used to, I'm not usually a purely adventure fan, but once I started I couldn't stop playing it. If you want a game to hold your hand, this isn't it, it's not very challenging but I give it 'A' for being different. This game I'm going to buy.
July 3, 2013
The Most Unusual Game i Have Ever Played!
My hat is off to NEVOSOFT for coming up with a totally different game. i've never played anything like it! It is graphically superior, the voices are excellent and the characters' lips actually move! The game is all about hypnosis, so much so, that Maya Anderson, the doctor called in to investigate the mysterious disappearance of one of the doctors at a psychiatric clinic, who just happens to be her sweetheart, ends up hypnotizing everyone in the story, even herself! There are battles along the way that one must endure involving the "troll" of each patient's psyche, and these battles get more and more difficult as the game progresses. it is quite difficult at times to know what to do or where to go next in this sometimes very perplexing game, but it was interesting and engrossing and I'm very glad i ordered it. I look forward to more games like this from NEVOSOFT, a first class company all the way!
July 19, 2013
Something a little different than the usual type of games I play on BF
Although this game is obviously not your typical HO like all the others on BF, I was pleasantly surprised with this game and welcomed it. This is not the kind of game you should skip through movie scenes/conversation because you DO have to actually 'think' when playing this game and concentrate more than usual, but that is what I liked about it. Interesting Storyline but more so I was actually laughing while playing this game. Much of the conversations and graphics were meant to be laughed at, not taken seriously-remember everybody, this is a GAME site where you play GAMES. I have been an RN for over 25 years, of which 10 I practiced Psychiatric Nursing and BECAUSE the content was related to a game and presented in such a way, I did not think it was offensive OR insensitive to the subject of Mental Illness and Mental Disease and/or those inflicted or diagnosed with such. I 'got' it. Okay, a tutorial and/or better game play instructions could have been added #especially instructions for the phobia fights. Overall I loved it. I would definitely recommend this game to everyone. Oh, and yes, it definitely has an adult theme to it that I personally did not find inappropriate or offensive in anyway.
July 3, 2013
Only if 'dreams' / 'hypnosis' doesnt disturb you.
I loved this game. I bought it straight the way and played it a lot and completed it already! The storyline made a change (as others have said), but, if you 'take it to heart' or consider it seriously, its rather weird, then I wouldnt play it! Its creatively designed but the mini games are all the same #although they do get harder#, so if you dont like them the game will get very annoying. Its a mathematical mini game where you are trying to basically 'conquer' enemy cells with yours. I think the game was a bit easy and I know what people mean when they've said the controls are weird. The controls are unique, but honestly not difficult if you give it 5 minutes to faff around with them. They do actually make sense. The graphics were good and it was a very interactive game with lots of video so I think it was worth the price. The storyline ended really strangely in my opinion though, but it was really interesting throughout. The different 'dreams' were all completely unique and it was a 'pretty' game :-) with lots of details I liked.
July 9, 2013