Hypnosis
Mysterious circumstances surround the disappearance of a physician from a psychiatric clinic, and police have requested your assistance in the investigation. The patients are behaving oddly as you arrive at the scene, but as an experienced hypnotist, you are able to sedate them and travel into their psyches. As you dive deep into their subconscious minds, you'll discover that this group of patients is comprised of a collection of exceptionally gifted and intelligent individuals: a painter, a musician, a scientist, a businessman and other bright minds. While each mind contains shocking surprises and intriguing puzzles, none are without terrifying phobias and dangerous obsessions which lead you to believe that what seemed like the disappearance of one man might actually be a catastrophe of epic proportions. Can you face your own subconscious to find the answers?
Ever-expanding plot!
Impressive graphics and special effects!
Meet uncommonly complex characters!
Game System Requirements:
OS:

10.8/10.7/10.6

CPU:

1.4 GHz (INTEL ONLY)

RAM:

1024 MB

Hard Drive:

701 MB
Game Manager System Requirements:
Browser:

Safari 4.0 or later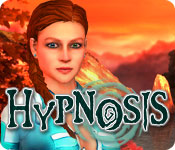 NEW299
The Big Fish Guarantee:
Quality tested and virus free.
No ads, no adware, no spyware.

Reviews at a Glance

Hypnosis
0
out of
5 (
0
Reviews
Review
)
Customer Reviews
Wow! made my head spin...no pun intended...lol..
Wut a game...a total different approach to the regular format...and I like it! i am attracted to Maya....she is pleasant to look at..I can't wait for the next installment of this kinda game and for once a game for adults...it's worth every penny!
July 5, 2013
Refreshing
This game is great it is so refreshing to have a new style of game on BFG for a change from the same old adv / HO. I didn't find it really challenging but the whole story and hours of gameplay were thumbs up from me. Graphics great and music quite soothing most of the time. At the start i got fed up of battles but as I went through game I got more into them and their power ups etc. All n all I definitely would recommend giving it a shot as you will pleasantly surprised by it. Also for SE game you still get achievements etc as bonus which is always a plus!!!
July 2, 2013
Very special game
But I like it. Especially interesting for those, who concern themselves with psychology.
July 3, 2013
Love this!
This game is so much fun, and the story line is completely refreshing!
July 2, 2013
Intriguing Adventure Lite
BASED ON DEMO . Admittedly, it?s been a long time since I played a PURE ADVENTURE game, so I am unable to compare this to any other adventure games released recently. Still, a few things struck me. Graphics have clearly IMPROVED, and they are bright and cheerful despite the sometimes (potentially) disturbing subject matter. And the general feel of the game is SMOOTH & FLUID. Gameplay is straightforward adventure stuff, a LOT of DIALOGUE that is essentially the game, with INVENTORY items being used quickly after you get them, and experience being the objective. The STORY is that you are called in to HYPNOTISE a bunch of psychiatric patients who are suffering disturbing visions. As well, you must investigate the disappearance of your ex ? the patients? doctor. Each patient?s visions are different, and constitute a self-contained chapter of the game. You gain experience by hypnotising subjects, and fighting their PHOBIAS. These are NASTY LITTLE BEASTIES each slightly different depending on the subject?s fears. You also get GEMS for the SHOP where you can PURCHASE outfit items, HINT PACKS and so forth. The fights are SKIPPABLE. But they are not too difficult if you?re used to adventure gameplay. I had a tough time past the first few. I found the game fairly simplistic, but not bad enough to ruin it. I am concerned about the LENGTH. You need to hypnotise a cop and 5 patients, plus I suspect there?ll be some more dreaming ourselves, and some serious nutting out of the investigation elements. Even still, I had completed the cop and the first patient?s hypnosis before stopping after just 30 minutes. (And I must say, I thought that much must have been as long as an hour, so it?s a bit slow). And I certainly moved slower than an experienced player would, because I was at a loss a lot of the time. I suspect that this might be an ideal game for relearning adventure skills, and I may well by it for that. Because it feels like a BEGINNERS sort of game. Experts, I have no idea if you?d like it! But it?s worth a try.
July 2, 2013
Hypnosis: A different Game!
this is not your normal game you expect :) graphics are excellent on full hour of demo: animations great you can click thru the chit chat if you want but it is insturmental in what you are doing battles all you need is some logic 3rd person view tutorial has a lot to be desired usable inventory interesting characters voices match the character very nice! this is not an ho or tm i guess it is considered an adventure game but there is alot of logic involved so you do have to use your brain (lol) it is not necessarily a fast paced game so it may be boring for some players. easy interface click and point mostly and pay attention to what things r said basic story: your character is a psychotherapist that can hypnotize ppl and help them with their phobias in their dreams. thats all i am telling because i think this gem should be given a chance! i really enjoyed it and you dont have to worry about time but when your fighting the demon in the nightmare you do. and stratedgy too. i give it 4.5 stars! and since i got a free game am going to get it as soon as this review is done ;)
July 2, 2013
Good Adventure Game
I personally like this game, it's got a good story line, the interactive minds of the word are bright and very different. For $7.00 I was entertained, unlike some of the collector games I have purchased.
July 3, 2013
Bizzare And Fun!
Well this is certainly a bizarre game, but don't let that deter you! It's a strange storyline with some puzzle element. The only challenge I came across was fighting the phobias which you can skip with little negative impact (they're good for collecting gems which you can use to purchase upgrade tools for the phobia fights, hints or a change of clothes for the main character). All in all, I enjoyed it and didn't feel my credit went to waste.
July 4, 2013
finally not a HOG
I really enjoyed this game as Bigfish seems to be full of HOG's (HATE them#. I enjoyed the fight scenes and the general story. Only minus is I got sick of staring at quotes waiting for the game to load #maybe it was just my computer that is slow), and also too much boring talk. Apart from that a good long game and enjoyable
July 18, 2013
I really liked this game!
This game is different. It's almost like a RPG with battles. It has a beautiful 3D world, and the music isn't annoying. I think the story line was interesting and not over-developed. You have the option to skip the battles, and there is enough other gameplay to keep you interested. I "boo'd" a little at the ending, but overall, good game with replayablility.
July 9, 2013
The Apple logo is a trademark of Apple Computer, Inc.
The Windows logo is a trademark of Microsoft, Inc.