The Fog
A cloaked figure drags road spikes across a dark highway, causing a mother to crash. When she regains consciousness, her young daughter is gone from the seat beside her. As the mother searches the adjoining woods, she comes to an abandoned house containing evidence of a mysterious tragedy that struck the family that lived there, and details about a strange fog that crept out of a nearby military base.

What macabre threads tie these seemingly unrelated events into a single, terrifying story? To find out, play The Fog, a captivating hidden object game with more than a few surprises lurking along its misty paths. As you search the corridors of an empty hospital and the decayed remnants of a demolished military base, you'll search for useful items, solve cleverly designed puzzles, and play mini-games unlike any you have encountered. When fear threatens to overcome you, and you want to turn back, remember: the answer to the mystery lies within the haze.
Captivating storyline
Mind-blowing cinematics
Challenging HOG scenes
Cleverly designed puzzles
Atmospheric locations
Game System Requirements:
OS:

Windows XP/Windows Vista/Windows 7/Windows 8

CPU:

1.6 GHz

RAM:

512 MB

DirectX:

9.0

Hard Drive:

439 MB
Game Manager System Requirements:
Browser:

Internet Explorer 7 or later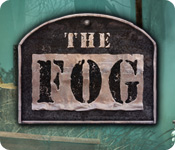 NEW299
The Big Fish Guarantee:
Quality tested and virus free.
No ads, no adware, no spyware.

Reviews at a Glance

The Fog
0
out of
5 (
0
Reviews
Review
)
Customer Reviews
The Fog swallowed the storyline, unfortunately.
The Fog, Standard Edition Review based on completed game PREFACE? Having just finished this game, I'm quite bemused. I loved the gameplay, graphics, and music, but the storyline failed to develop fully, and ended so abruptly that I was left with the sensation I'd forgotten to finish things. ONCE UPON A TIME... You and your daughter are traveling far too fast for the cliffside road you're on. A faceless figure places a spike strip across the road, causing you to lose control and crash. When you awaken, your daughter is missing, and you are outside a seemingly abandoned hospital. Apparently, you've stumbled upon a secret military experiment. How this connects to your daughter is a chilling mystery you must solve if you're to save her. PLAY THE GAME... There were a few refreshing things about the gameplay. One, you acquired a few items from each HO scene, all of which were interactive. Two, you got to keep many items in your inventory and use them multiple times. Three, the gameplay, for the most part, was intuitive. That having been said, I did run across two puzzles that were unsolvable. In one, you were given a spoked wheel containing pairs of numbers, with alternating spokes either adding or subtracting the numbers. Each spoke had to total eight, and you had to switch numbers until you solved it. The problem was that you were given two zeroes and no eights. My math skills aren't terrific, but I'm pretty sure that you can't add or subtract anything else except eight with zero to get eight. The second one was a grid of lights. Each square contained a number and you had to light up the corners of each square based on the number inside. The problem arose in the upper right corner where the arrangement was such that there was no way to correctly light up one square. Unsolvable. SIGHTSEEING? The graphics rode that perfect line between realism and art. Both background scenes and close-up objects were beautifully rendered, although I did find some scenes a bit dark. The close-up animation was well done, but I found the cutscene animation to be blurry and difficult to follow. SOUND WAVES? The music was done well, moody and ambient. There were no voiceovers, and this game would have benefitted from them in that it would have added to the creep factor. Environmental sounds were appropriate. TOOLBOX? The map was less than useless, I'm afraid to say. It was badly drawn to the point that you couldn't really tell where you were or where active areas were. Nor did it transport. And it was inside the journal and required two clicks to access. Ugh. Inventory did not lock, which I found irritating as you accessed it often. The journal tracked the story, gave character profiles, and kept track of clues you found. You also had a special suitcase with individually locked cubbies, the keys to which you found periodically throughout the game. THE LAST WORD? I did enjoy playing this game, but I'm quite disappointed that the storyline was not more detailed. It was impossible to identify with the protagonist because of the sparse storyline and lack of voiceovers. There was really no sense of urgency to save the daughter or solve the enigma. Which is unfortunate, because this could have been a five-star game. As it stands, I can only give it three stars. I'll straddle the fence regarding recommending it. Instead, I'll recommend that you try the demo and decide for yourself.
May 7, 2014
some technical improvements would make this a great game
I agree with most of the other reviewers: it's a good, creepy game, and lengthy to boot. My only niggles are: the inventory bar doesn't have a lock function, and I could have done with a location map. Some of the scenes looked a little similar, and I'm the sort of person that gets lost walking to my letterbox, so I used the hint button lots to figure out where to go (hence the request for a map!) Without spoiling the plot, I was disappointed by the end. There was a lot of potential for a show-down with the enemy - (the buildup to the climax was awesome) but if you blink, you'll miss it.
January 14, 2014
"The Fog" is unremittingly grim
A game for those who enjoy eerie music (well done, by the way), blood-smeared scenes, rusty, broken-down sets and use of the hint button almost exclusively. Although skillfully created, I had to give up this game as too dreary.
December 16, 2013
Those seeking a solid storyline.....don't look here.
The demo drew me in so I purchased it. While the graphics are top notch and puzzles engaging, the storyline was really lacking. I felt more should have put into it. I was left with more questions at the end of the game than at the beginning.
December 16, 2013
good game
great game but no walkthrouhgh bit dissapointing
December 12, 2013
Boring
Found the story boring and the objects very small. Was hoping for more but quit after 10 minutes or so.
December 9, 2013
Not Enough Fun
Based on completing the Demo, I will not be buying this game. The story is OK and the settings are suitably creepy for the game to be interesting. BUT, the HOS are too fuzzy and tiny for my old eyes to be able to see well. But that's the least of this game's problems. If this were all I would be OK with it. Here's why I won't buy: (1) Very large setting and the map is NOT interactive. There is WAY too much back and forth from one distant location to another to obtain a single item and then go back (and forth). (2) The game is not particularly intuitive. I had to use the hint many times to get direction to the next location. (3) The inventory does not lock open. Again a failing for an old person, who can't remember what's in there, so lots of unnecessary clicking to look at the inventory. (4) And then there's this "Case" tool - that is just silly. All that extra clicking makes this game a no go for me. (But I wish I could find out what happened in the end.)
May 6, 2014
My mind fogged over while playing this
I played the trial before buying this game, but it really didn't give me an idea about the whole game. The reviews were pretty good, too, so I bought it. Mistake. There are blood stains everywhere, and I haven't come upon a good explanation for them yet. I don't mind eerie settings, skeletons everywhere and garbage heaps to search through, but I guess I draw the line at a sick man tied to a bed in a dilapidated, filthy hospital, apparently for years, and I am required to concoct medication for him. I am probably also put off by the military experiment storyline (family are ex-military). I finally got so bored that I quit playing, but I might try it again some day.
December 31, 2013
Middle of the Road at Best
Graphics were okay. Scenes were drab and dreary to match the story. Voice overs were adequate and the Hint & Skip buttons refilled quickly. Now, for what was wrong with game play: A lot of times when I clicked on an area of interest, there was no explanation of what was needed or why it was an area of interest. Hidden object scenes were easy, as were the puzzles. No big challenge at all. The map was useless. The locations were NOT labeled and the map itself was crudely drawn. I couldn't jump from one location to another, so I had to use the Hint button to point me in the right direction. There was no way to lock down the Inventory section. This was especially annoying when I had to remove four screws and the screwdriver kept returning to inventory after each screw removal. The constant bobbing up and down was maddening. There was blood everywhere. No dead bodies but dark, rusty, bloody scenes no matter where I turned. The story line was poorly developed. There was no emotion or drama when the woman's daughter disappeared right in front of her. In fact, I sort of forgot the purpose of the game was to find the daughter. And, after playing for a few hours, the ending was abrupt and disappointing. I'm getting so tired of game developers who don't hire real writers who know how to wrap up a story. I wouldn't recommend the game for purchase unless you could get it as a Daily Deal or Weekly Catch and just wanted to mindlessly waste a few hours.
December 9, 2013
And I did!
Basics: Art work is fair; HOS is almost blurry, definitely dim; story is minimal to the point of obscurity; sound is better muted, only two game levels, and a non interactive map. I started out in a forgiving frame of mind. I was ready to forgive much. So mother and daughter apparently wandering aimlessly in an old decrepid car that seems to stay to the center of the road, why not? They stop into a diner that looks questionable at best, start back out on the road, road boobytrapped, car crashes. I was still with them, at least till I had to play the first HOS twice and the second time I clicked on objects in the wrong order and couldn't finish it. Not yet discouraged, I entered a new name and tried again. It did not get any better. There was no visible fog, only deary scenes of rusted, dirty, abandoned objects. The story, if fleshed out with more interesting and three dimensional characters, might have kept me at it for longer. As it was I just wanted to run screaming into the fog, if I could have found some. Luckily I remembered I could delete. And I did.
December 10, 2013
The Apple logo is a trademark of Apple Computer, Inc.