The Fog
A cloaked figure drags road spikes across a dark highway, causing a mother to crash. When she regains consciousness, her young daughter is gone from the seat beside her. As the mother searches the adjoining woods, she comes to an abandoned house containing evidence of a mysterious tragedy that struck the family that lived there, and details about a strange fog that crept out of a nearby military base.

What macabre threads tie these seemingly unrelated events into a single, terrifying story? To find out, play The Fog, a captivating hidden object game with more than a few surprises lurking along its misty paths. As you search the corridors of an empty hospital and the decayed remnants of a demolished military base, you'll search for useful items, solve cleverly designed puzzles, and play mini-games unlike any you have encountered. When fear threatens to overcome you, and you want to turn back, remember: the answer to the mystery lies within the haze.
Captivating storyline
Mind-blowing cinematics
Challenging HOG scenes
Cleverly designed puzzles
Atmospheric locations
Game System Requirements:
OS:

10.9/10.8/10.7/10.6

CPU:

1.6 GHz (INTEL ONLY)

RAM:

512 MB

Hard Drive:

365 MB
Game Manager System Requirements:
Browser:

Safari 4.0 or later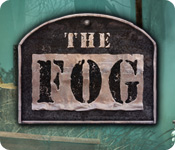 NEW299
The Big Fish Guarantee:
Quality tested and virus free.
No ads, no adware, no spyware.

Reviews at a Glance

The Fog
0
out of
5 (
0
Reviews
Review
)
Customer Reviews
Where Is The Fog?
I didn't see much fog in this game, but it is by far one of the best no frills hidden object games I have played in a long time. Seriously, this is my kind of game! The introduction trailer alone was fantastic, creepy and eerie, no words of explanation needed, it made me sense the fear in the atmosphere as I watched a mysterious man drag a tire spike to the middle of the road just before a mother and her young child are about to arrive at that very area! The road is in the middle of nowhere, not a car or person in sight, and then the unthinkable....the car spirals out of control and crashes. The driver wakes up, injured and foggy, what happened? The panic sets in when she realizes her daughter is gone! The story alone was enough to convince me to buy this one and I actually like the no frills approach, no collections, no morphing, no transport map, that's right, you'll have to go old school and travel back and forth from room to room, front yard to back but it somehow just makes it creepier. The hidden object scenes are interactive and very well done, some items are extremely well hidden and the interactive areas require a little thought as to what and where they are used. The mini games are fairly easy, most are codes that are used after you discover them throughout the game others are flipping tiles to change all to a certain color but each tile may turn several other tiles. You will discover an interactive box that has several compartments and as you find the parts throughout the adventure you can open up these compartments one by one. I know this is a stand alone standard edition but it's well produced without glitches and well worth the buy, enjoy!
December 9, 2013
Not for the Faint Hearted
This is an excellent dark, eerie, and creepy hidden object adventure. Warning: It is not for the faint hearted. In the 1st 2 scenes what appear to be a mother and child traveling in a beat up sedan, stop for lunch, get back on the road, and then have a wreck when a shadowy figure lays down a spike strip and causes their car to crash. When Mom comes to, the child is gone. Very creepily and expertly done. The visuals are very realistic down to the last details. The soundtrack is ominous and lends more of a "creep" factor to the game. Hidden object scenes were great. Some objects interactive, some used in the storyline, which is excellent. Mini games were okay, kept me busy. This is a game of secret rooms, trap doors, safes, chests. I came upon tortured dolls and toys, creepy drawings, and letters describing a demon child. The creep factor was in this one: dark, eerie, and creepy, just the way I like it.
December 9, 2013
awesome game!!! dark, creepy, eery! Wonderful!
Aaaah! Finally a game like I love 'em! Dark, desolated, disturbing scenes, full of junk, mess, rust, blood and yuckiness! It's not an asylum, but isn't very far from it. As the game moves on, you'll know why... Definitly not a game for the faint harted or people that don't like blood and gore. The storyline is not new but very, very engaging. If you have trouble following it, check the diary regularly. The chapter in there about the characters helps a lot to explain things. This game comes via a great developer ala war. You know it's going to be good! There are no voiceovers, but the cutscenes tell the story without words. They are long and very perfectly done with lots of attention to detail and give you the creeps! Some very nice effects here and there that'll make you jump! Music and sound-effects are very good and contribute to the creepiness of the game. Some tunes I have heard before though. There is a map in the diary, no jump-map, but it shows where there is action and which areas are completed, a very good feature in my opinion. I've been playing a little bit over 2 hours now, had to stop and tell you about this great gaming experience, and according to the map I have reached about a third of the game now, what promises another nice length of gaming fun! Some good old-school running around, but not the kind that bothers you! You also get a nice feature, a kind of surprise box. Sometimes you find an item that needs to be put in and you get something else, a hidden object (pun intended#, in return. If you ever find yourself desperatly seeking everywhere for something you really need to get on with the game, check your box! The hint-button works really good, points you to the right direction and active areas. If it directs you to an active area where you think you've done everything, look again! Somewhere in some unseen corner sits something you'll need. The game looks simpler then it actually is and can be really challenging. Some other reviewer wrote this is a game for beginners, but I don't think so. It's way to detailled for that, it caught me by surprise several times and I have played a whole lot of games! The HOS are challenging, some stuff is hidden really well, without being too small. A little bit of interactivity. Nice puzzles, not too challenging, but very fun. Ok, it's not over-elaborated, cute, sweet, beautiful and you get no cute furry helper, but oh boy, so good! Some good old school running around, but not the kind that bothers you! If you like the older #and newer!) asylum and haunted manor game types this game is absolutely for you! And do not forget, this is "only" an SE!! Give it a shot and enjoy!! I'm off to have more fun!
December 9, 2013
I don't normally do reviews...but
OK,here goes,I have never done a review before,but I do read TONS & TONS of them when I get ready to purchase a game(I buy a lot of games-I read a lot of reviews) and honestly the reviews are what tipped me over the edge for this stand alone SE...I love CEs and this one dont have a CE,so I thought,hmmmm,lets read about it before I do the trial...I did my studying,then my trial and just as others have said,just a short time into the trial and I stopped and went ahead and bought it !!! I love the story line,the graphics are really well done and the atmosphere is really freaky/spine tingly and the game keeps you moving on at a good, steady pace so you can solve the mystery !! There is a map,but it's not one that "jumps" you around and there is a hint system,but I never use hints,so I can't tell you about it...You have a journal,it helps you follow the story and you find a box that you have to collect items for and it seems to give you things you need in return...I really like this game and totally think everyone should give it a whirl !!! Happy Gaming Everyone !!
December 10, 2013
FINALLY, a CREEPY game.
If you like games that have something all of the sudden appear out of nowhere..... or the screen kind of jumps when you go into a certain area....... or when you click on something, that item animates and makes noises, then here's your game. This has a creepy factor to it that I love. Click everywhere cause some things have movements and or sounds. Actually, I think I just had to hover my mouse over the items in the game, like a rocking chair on the porch. I wont say anything else so I dont ruin what certain things do. No penalty for wrong clicking, Map in your book that tells you where an action can be performed and where you are, pretty sure there is no Map teleporting, but thats ok.. I like games that make you jump every now and again from seeing something suddenly appear, or clicking something and a sudden action happens, and this game does it. Just pay attention to your surroundings, and click what you can.
December 10, 2013
Great SE
Nice to see a nicely done SE. MY ONLY NEG thing is: Why is it so hard for the SEs to have a locking inventory bar... gosh I hate it going up and down... thats my only thing that drives me nuts the most on SEs Music fits very well and is not overwhelming Very nice graphics Smooth game play - a bit of back and forth but not far.. Im in expert and a good challenge but no hint button used yet. Bought game and played maybe 40mins and enjoying it a lot... Why others gave such a horrible rating I do not know... Ive seen some pretty sorry looking/sounding etc SEs in my day... I used a credit but still worth the buy too... :) Deb
December 9, 2013
Old Style Adventure with a smattering of HOGs
Remember the days of Kings Quest, Grim Fandango and Myst? Well it's reminiscent of the oldest of these graphic adventures with an upgrade. It does have some Hidden object games that reward you with several inventory items, but I came across maybe only about 5 or so in the hour demo, and it does have a map, but it's not for navigation, only for you to know about an area that needs more exploring and the all forgiving hint button is available. Oh, and the HOG "butterflies" are able to be disabled in the game. It's all about the story, the vast inventory of items, and finding ways to progress in the game. If you are not used to the games of old, this may not be your cup of tea. No HOGs every 5 minutes No morphing objects No hyperlinking map No cute animals and LOTS and LOTS of back and forth I gave it 5 stars #was leaning toward 4# to counteract some of the negative press, but in all fairness, I did love it, and it's not a collector's item. Fairly dry adventure for those of us who enjoy that type of thing like a bit more of a challenge.
December 9, 2013
LENGTHY AND SPOOKY ADVENTURE
You can enable or disable hints, so that should appeal to those who like and those who dislike hints, which do recharge fairly fast. There are a lot (!!lots!!) of locations and this is a pretty long game. Graphics are well-done (though there were spots where they could have been crisper) and the story as others have said is quite good and spooky. The HOS are mildly cluttered, but there are spots where objects are crowded together. Items are nicely spaced out, though, so you should have no trouble finding objects. When you play the HOS a second time, objects are back in their original location. Nice variety of puzzles with varying degrees of difficulty. For some, you have to uncover quite a few pieces of the puzzle before tackling it. Besides the creepy atmosphere, there are several startling moments, not only in what is presented in the game, but also in sounds in surprising places. I jumped a couple times because it was completely unexpected. Guess I don't want to play on a stormy night with the lights out. Well put together production.
December 24, 2013
Amazing Game!
This game by far was very amazing. I loved the mysterious plot line; it really created suspense. The Fog is a game I highly recommend if you love creepy,eerie, riveting games. I wish they made books like this plot! Really great game!!!
May 29, 2014
The Fog! A HOPA Classic Game!
Mother and daughter are on a road trip and their car has an accident. Mother awakens and discovers daughter is gone! You must search the surrounding foreboding area to untangle a web of mysterious, bazaar and frightening events. The Fog is lengthy and keeps gamer's interest throughout gameplay and will be around for a long, long time as an all-time great classic pc game! Enjoy! -Mama Mia-
August 30, 2014
The Apple logo is a trademark of Apple Computer, Inc.
The Windows logo is a trademark of Microsoft, Inc.