The Fog
A cloaked figure drags road spikes across a dark highway, causing a mother to crash. When she regains consciousness, her young daughter is gone from the seat beside her. As the mother searches the adjoining woods, she comes to an abandoned house containing evidence of a mysterious tragedy that struck the family that lived there, and details about a strange fog that crept out of a nearby military base.

What macabre threads tie these seemingly unrelated events into a single, terrifying story? To find out, play The Fog, a captivating hidden object game with more than a few surprises lurking along its misty paths. As you search the corridors of an empty hospital and the decayed remnants of a demolished military base, you'll search for useful items, solve cleverly designed puzzles, and play mini-games unlike any you have encountered. When fear threatens to overcome you, and you want to turn back, remember: the answer to the mystery lies within the haze.
Captivating storyline
Mind-blowing cinematics
Challenging HOG scenes
Cleverly designed puzzles
Atmospheric locations
Game System Requirements:
OS:

10.9/10.8/10.7/10.6

CPU:

1.6 GHz (INTEL ONLY)

RAM:

512 MB

Hard Drive:

365 MB
Game Manager System Requirements:
Browser:

Safari 4.0 or later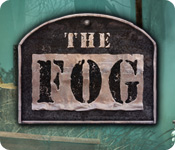 NEW299
The Big Fish Guarantee:
Quality tested and virus free.
No ads, no adware, no spyware.

Reviews at a Glance

The Fog
0
out of
5 (
0
Reviews
Review
)
Customer Reviews
Quality, underrated game
I am finally getting around to posting reviews, primarily focusing on writing reviews for games that I feel are either over or underrated based on my personal experience. This one looked hokey, and I only got it because it was on sale. I really enjoyed it, though! I don't feel that it was overly gorey or anything, either. I mean, don't let your kids play it, but it doesn't have what you would consider "adult" themes by any means. Sadly, the ending is much too abrupt, given how well written the storyline is #even if it's not the most creative storyline, I felt that it was still better than most - and most importantly, well-executed!# I normally tire of too many HOS #prefer the adventure portion & a good story, followed by mini-games/puzzles, and just a smattering of HOS; personal preference, of course.# I didn't think this one had too many HOS, and what it had was interesting enough to keep me engaged. I liked the little toy box that you add to throughout the game. It also had a bit more challenge than some, in a good way. Try out the demo - I think you'll like it!
January 22, 2014
ollybobs
This is the first time I have reviewed. Loved the game - no funny bunnies or fairies!! Played in hardest mode - a good challenge - can we have more of the same please.
December 16, 2013
ABSOLUTELY PERFETC!!!!
I Love this game..Played twice..crazy me, but I have to:) and i will play it again
December 10, 2013
I HAVE to tell you about this game...
I love scary games, scary movies, scary books....well, you get the point. This game, by far, gave me the creeps. I have been a BigFish player for 7+ years, and this one was definitely creepy. I always felt like something was behind me, just ready to jump out. Excellent graphics. Dark, spooky music that builds volume just at the right points. The opening scene really got me hooked into the game. A+
December 23, 2013
A unique game
This by far the best game I have played for a long time. It was interesting and varied. There were standard type scenes but always a slightly different twist. I found it easy to play but also reasonably challenging as well. I sometimes continued puzzles even though skip was available. There were some pretty gruesome scenes so be prepared. I tend not to use sound so can't comment on that. Visuals perhaps a tad old fashioned but ultimately the story got you hooked.
January 10, 2014
Lost in the fog
loved the game One of the best I have played and I play a lot
December 9, 2013
At Last! A Grown Up Game!
Our story is not original but who cares, its dark and its a mystery and that is really what I need right now after a long stint with sugar-coated games. Now it GROWN-UP time folks so put the kids to bed and get ready for some creep time. Finally, a game that is dark that will definitely be keeping me awake tonight. There are NO enchanting setting, NO cute animals and NO fairytale characters in this game. You have dark graphics, great opening scene by the way and really spooky background music with the occasional ambient sounds that will send shivers up your back. Like I said, not an original story, child is missing, Mother finds her self caught up withwhat can be called a military experiment gone bad. Yes we have fog and we havd it so many times before, but who cares, at this point I will settle for anything fromthe dark side. There are no bells and whistles to this game, no extra features and no bonuses. You have two modes of difficulty, one journal and a map that is totally useless. There is a mystery box that needs you to collect spare parts but I really dont know what it is for. No SG to help you so you are basically on your own and let me tell you, I really welcom the challenge of just wandering thru a game and figuring things out for myself. HO scenes are dark and slightly junk-piled and there is minimal interactions. Mini-games are basic, what we have all seen before but I really enjoyed the adventure aspect of the game. Not much hand holding here and already I will be needing that walk-through . It s been a while since we have seen something from these developers, yes the game is old-school, yes it is dark and yes we have seen many similar games with this theme but it is such a relief to just get down to basics with a touch of malice and a cool Sci-Fi story involving fog.A definite buy for me!
December 9, 2013
All Is Certainly Not Clear
BASED ON DEMO FIRST IMPRESSIONS The intro was okay, no more. Once again we are seeing a low budget stand-alone standard edition game where you cannot expect to see all the fancy stuff. This game deserves a chance, because it is well made and intriguing. SIGHTS & SOUNDS While not quite what I call ?20th Century Dumpster?, the locations are abandoned, rusty, dirty and dark. Everything. The graphics are good, nicely crisp and clear. The HOs are easier to see than a lot of fancier games. No voiceovers, but the music is pleasant and the ambient sounds are creepy ?night in the forest? sounds creating an eerie atmosphere . Which is further enhanced by the total lack of people or animals to interact with. This is one game where you really feel alone. WARNING: If you don?t like graphic depictions of the uglier side of life, perhaps you should just skip this one altogether, while those who do like it can expect some ugly stuff but nothing in the league of ?Escape From Ravenhearst?. WHAT?S HAPPENING That is still very much a mystery even an hour into the game. Someone is out to get you, and after the accident they caused, you wake up and your daughter is gone. In a strange abandoned house, you try to put the pieces together and sort out the connections between you and this place. Someone wanted you here, but who? And why? MAKING PROGRESS Plenty of HOPs in this one, but not so many as to become boring, I think, and are only visited once, so far anyway. The puzzles I remember are easy, and with only 2 levels of difficulty, this game may also not be of interest to expert players either. It has a map which shows roughly 40 locations, tells you where you are and where there are immediate actions to take, but it is not a jump map. There is a directional hint. Which I used way too much. There's a neat little magic box you get to keep near the inventory bar that produces needed items. To get them you must first find an object that fits in one of the dioramas. It flashes when you have something to use there. MY TAKE ON IT The game?s adventure aspect is tough, and having to use the hint feature to get around is not my idea of a good time, so it seems this one may not for me. But it is much better quality than most stand-alone SE?s, and is a break from all the ?sweet? games for those who feel they need it!
December 9, 2013
I love foggy nights
Oh happy day !!! An adult game with a spooky creepy undertone. You are driving along with your daughter and some madman puts nails across the road, causing you to crash your car. When you wake up, your daughter is gone. So far, that's the gist of the story. It is creepy. It is spooky. It is lacking any fluff, bells, and whistles. No collectibles (gasp), no jump map, nothing but you and the game. Yes, the sound is barely existent. Yes, the graphics are crudely done. However, it is a great game. HOS are fairly simple. Puzzles that I've encountered during the demo were fairly easy. However, it is more of an adventure game where you must figure out what to do, all by yourself without the developer putting hints in everywhere you turn. There is no "gee here is a crowbar and look, right next to the crowbar is a box with nails to be pried out". That is what I liked about the game. I've been itching for a great spooky dark game and here it is. It is a lengthy game and great for a long cold night. Enjoy :)
December 9, 2013
a good, solid SE offering!
i knew 15 minutes into this game that i would be buying it. the second level of difficulty is fine for me... still have a hint if i need it, but no sparkles, not even on HOS. there is a map, but it is not a jump map, which i actually prefer! it does tell you where there is something to be done and it also tells you when you have finished all activities in a particular scene. there is a journal, but it records only the story, not hints you find in various scenes, so pencil and paper is necessary for me and i LOVE that! there is a "secret box" that has items in it when you find the keys, that's fun, too. puzzles i met were not difficult, but were fun and HOS are slightly interactive. nicely done! the music and ambient sounds are very spooky and add to the mystery and creepiness. love them! the graphics are old style, but if i have all the rest of the above, i don't care. graphics are less important to me than the storyline, the lack of cutesy [stuff] and fairytales. i'm SO done with fairytales and cute, fluffy animal helpers. this game is a breath of fresh air after my near-drowning in treacle. the best part? no animal helpers at all, cute or otherwise... and no bells and whistles, but i don't need or want them. the only helpers are just your brain, a map, a journal and a secret box. i will enjoy figuring it out for myself! i did find an apparent glitch in one HOS that others have complained about in the game forum's tech thread, so i am taking a star off for that. won't stop me from buying the game, though! but, this game may not be for those who love the cute fairytales, so be sure to demo first to see what you think of it. i LOVED it but you might not.
December 9, 2013
The Apple logo is a trademark of Apple Computer, Inc.
The Windows logo is a trademark of Microsoft, Inc.