The Fog
A cloaked figure drags road spikes across a dark highway, causing a mother to crash. When she regains consciousness, her young daughter is gone from the seat beside her. As the mother searches the adjoining woods, she comes to an abandoned house containing evidence of a mysterious tragedy that struck the family that lived there, and details about a strange fog that crept out of a nearby military base.

What macabre threads tie these seemingly unrelated events into a single, terrifying story? To find out, play The Fog, a captivating hidden object game with more than a few surprises lurking along its misty paths. As you search the corridors of an empty hospital and the decayed remnants of a demolished military base, you'll search for useful items, solve cleverly designed puzzles, and play mini-games unlike any you have encountered. When fear threatens to overcome you, and you want to turn back, remember: the answer to the mystery lies within the haze.
Captivating storyline
Mind-blowing cinematics
Challenging HOG scenes
Cleverly designed puzzles
Atmospheric locations
Game System Requirements:
OS:

10.9/10.8/10.7/10.6

CPU:

1.6 GHz (INTEL ONLY)

RAM:

512 MB

Hard Drive:

365 MB
Game Manager System Requirements:
Browser:

Safari 4.0 or later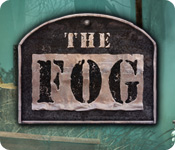 NEW299
The Big Fish Guarantee:
Quality tested and virus free.
No ads, no adware, no spyware.

Reviews at a Glance

The Fog
0
out of
5 (
0
Reviews
Review
)
Customer Reviews
DON'T ALWAYS TRUST THE STARS
I just finished this game. I bought it because it had a high "star" rating. I have purchased games based on that alone before but this one was a Huge mistake. It was, well, awful. The story line was a good one. The game itself failed. I usually don't write about EVERYTHING because I have found it isn't necessary and can sometimes ruin the game. However, I have to bring up one point. The main characters' daughter disappeared in the beginning of the game and it's like she doesn't even exist until the end. I find that fact alone...strange. Anyway, enough from me. My suggestion, don't buy this one and for future reference, don't buy til you try. happy gaming!
January 11, 2014
Not today...
Well, an SE for a change. Don't know anything about this dev, they aren't familiar to me anyway. The graphics seem a little old school to say the least. They are clear and not badly done. Game play is nice, no problems. The inventory bar does not lock, which drives me nuts. There is a map, but it does not jump. It shows you where things can be done, but not exactly how to get there. There are no voice overs. The music isn't too bad. There are no sound FX. This is a very quiet game, which makes it a bit boring. Does make an annoying ping when you find an object. The HOGS are quite simple and straight forward. Puzzles are very simple as well. There are no extras, no collectible, no bells or whistles...it's just a game. You visit the same location multiple times throughout the game, before you go on to a new one. It moves rather slowly. Hint system is helpful and fills at the usual rate. Because there are no sound FX and no real dialoge, the story line is quite hard to follow, so you just seem to be moving through it without any real purpose. This game is not at all challenging, but isn't a bad game if you just want a no brainer. I believe it is geared more toward the "real" beginner than anyone else. I recommend for beginners only. Definitely not a game for me. As always, try it for yourself and see what you think. We all have different tastes in games and you may find this to be exactly what you are looking for today. Thanks for the reviews.
December 9, 2013
just couldn't get into this one based on demo
I am surprised by all the good reviews but have to agree with the bad. I played most of the demo and just can't get into this one. there is a map but at least in the demo can't jump to places. games are okay and hint button works well but other parts are confusing. you get clues but can't seem to save them to use later. I just couldn't get into this one so will have to pass. I don't use sound so can't rate that but there are so many great games out there, this just doesn't cut it for me.
December 9, 2013
This game is not for me
When I started to play this game, I knew it was not for me. The instructions were not that clear. I could not figure out what to do. I gave up after a few minutes of play. I did not see any fog. I do not recommend this game.
December 10, 2013
Fog
Incredibly UNSUITABLE for children under 12 or so. Way too scary, talking about dead child, dangerous invisible friend, mutilated doll. Very ugly game indeed.
December 10, 2013
silence is golden?
played the demo 10 minutes was all I could handle. soo boring. no real intro and absolutely no one speaks. try the demo may be my spoiled attitude with other awesome games out there. seems like a filler game if you cant find something to do. rather clean the house. sorry
December 9, 2013
Be warned: it's a Boys' World
One of my worst purchases ever. Though the demo was interesting: after the obligatory car crash your daughter is gone - abducted? - and you search through an abandoned house. But soon afterwards (unfortunately after the demo) you end up in a forsaken military base which you don't leave for the rest of the game :( Instead of looking out for your daughter, you wallow in military equipment, collect arms and medals and assemble machines. The game becomes more and more bleak, dull and a genuine drag. It is made for military inspired boys and other war-peddlers; we should have been alerted. I just wonder why we play a female part. Rather unlikely that a woman in high heels would take the trouble and struggle through barbed wire on search for tiny coils. Speaking of sense: how likely is it that the military would abandon secret materials and devices and leave behind such a mess? HOs were mostly lists and played twice. The second time every item you picked up the first time was there again. So much for diligence in game design. The whole game looked like a readoption of a ten-years-old story. The only innovation was the "case file", kind of a toy box with secret compartments, whose keys you have to find during the game. But that's alas not enough to blow away the dust from this resurrection.
December 11, 2014
A very horrible game
Hi, I like very much hidden object and adventure games and I have already played lots of them. When I started playing The Fog I thought it a good game and it was nice playing. But alas my pleasure was of a short time for when I continued some more levels I had to play for a very long time in a left hospital and it was very horrible; Everywhere blood, blood and another blood, And a very great mess, bodyparts everywhere, etc, etc. I absolutely don't like playing in that way. On starting the game it seemed a nice game to do and all thing were reasonable normal. But this is NOT normal, it is horrible! I continued playing in hope it would be done soon, but nope. And it let me no other choice than to delete the game from my computer. I am very disappointed about this game. omaomaoma
December 8, 2014
The Developers Got Lost
My biggest issue with this game is that it's called The Fog, and short of a tossed-together back story that reads like a B-level science fiction script, it's nonexistent. I was hoping for a creepy horror game, but it's essentially the standard "parent chasing after their child" fare. There are some freaky elements, no doubt, but it's sort of like the creators picked and chose things from various other games and tossed them together in a blender. The game is not without its merits. There is a good amount of hidden object hunting, and I liked that you collect multiple items from each screen. That's something not done enough that seems logical when you're trying to get through location after location. There's also a puzzle box that you will add items to throughout the game which releases other items you need at critical moments. It's not challenging or complicated, but it's different, and I appreciated that. The HO scenes require some minor manipulations, but it's nothing that interesting. The challenges throughout the game are the usual twists on the standard pipe building, matching, and maze fare. Graphics are underwhelming #though the intro is nice# and the sound is so background you don't notice it. No voices or anything. At the end of the day, I don't need bells and whistles to enjoy a game, but I do need some semblance of a coherent plot. The antagonist's motives are eventually semi-explained, but the showdown is underwhelming to say the least and then the game just ends. Nothing worth investigating this fog.
November 12, 2014
Disappointing
There are too many technical problems with this game. I encountered two and have decided to delete it. I wish I had encountered the problems during the demo, I could have saved the money. I enjoyed the game during the demo enough to buy it, but I don't like starting a game over after making a substantial amount of progress.
February 18, 2014
The Apple logo is a trademark of Apple Computer, Inc.
The Windows logo is a trademark of Microsoft, Inc.