Lost in the City
After the first date with a charming girl named April, our hero wakes up alone in an unknown abandoned city after being drugged. He is trapped and believes this somehow involves April. Explore the city while trying to investigate how April is involved. Help the hero survive in an atmosphere of drama and suspense. Are you Lost in the City?
Breathtaking graphics
Unique mini-games
Survive in the abandoned city!
Game System Requirements:
OS:

Windows XP/Vista/7/8

CPU:

1.4 GHz

RAM:

256 MB

DirectX:

7.0

Hard Drive:

97 MB
Game Manager System Requirements:
Browser:

Internet Explorer 7 or later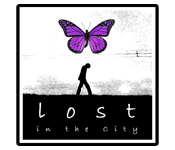 NEW299
The Big Fish Guarantee:
Quality tested and virus free.
No ads, no adware, no spyware.

Reviews at a Glance

Lost in the City
0
out of
5 (
0
Reviews
Review
)
Customer Reviews
This is a dark interactive story type game
I loved this game as it is so different to the others out there and to be honest was jaded with all the same formulaic type IHOGs. I viewed this game as more of an long interactive type novel. But a warning for some. It is dark. I got so caught up in the story it left me, after I had finished, a bit shaken. But in hindsight not many stories do that to me and to have the ending it did, actually made me rate it more highly. If you are not into the story and won't read it, then this game isn't for you as the actual H O scenes and other stuff probably would bore you as it is a bit older. But I would urge those that like darker stories to give it a try. But it needs more than 30 mins of demo time, as it did take me a while to get hooked. This game surprised me on two levels - I don't like dark stories particularly and plots/stories about 80% of the time I don't bother with and usually skip them. I eagerly awaited a sequel and while I wouldn't say the sequel was 'bright and cheery' it did address concerns that this original game was too dark. But I felt by doing that it had lost some of the specialness/uniqueness that this had. I think this is a love/hate game. But give it a try and you may be like me, surprised you like it. For the story I give it an A For the Hidden object scenes I give it a B- For the overall 'feel' game experience, I'd give it a very good solid B+++
November 19, 2011
not a usual adventure or HOG
It is difficult to classify "Lost in the City", since it has aspects of a hidden object or adventure game, but doesn't quite fulfill the expectations of either genre. The biggest appeal of "Lost in the City" is certainly the plot: It is like reading an interactive novel (so there is LOTS of reading involved). You are stranded in an abandoned city, repeatedly drugged and in search of your girlfriend as well as the truth about this city. To move forward in the plot, you have to search scenes and find objects. As a hidden object game, this game is a disappointment, though, since many of the elements are rather easy to find - and there is never a long list of objects either. Visually, the game could be better - at the one side, the city images and rooms look in a way "realistic" and believable; on the other side, they are too grainy and unclear. However, if you like to be immersed in a plot (which not a lot of HOGs manage) and if you like dark and slightly disturbing plot lines, this is the game to go for! It is fun that you can influence the plot - you have to select where to go next (you lose points if you select the wrong location) or whom to believe in critical situations, and many of the search-scenes are timed (for example, if you don't find certain objects before your time is out, you die). There are two modes: regular, and easy. But even in the regular mode this game is maneagable. The little games in between are from very easy to more challenging - however, there is a lot of repetition (I don't know how many times I had to pick a lock). Throughout the game, you collect money-points which you can use in the menu to "buy" secrets, extra mini-games and information - this is great! The game has also a good length - so you get several hours for your money. The story totally got me interested - but as I said, you shouldn't expect an adventure or classical hidden object game when playing this. If you like, however, more complex plot lines and reading (even during a game), then this is totally the game you should go for - very unusual. I played it several times and enjoyed it each time - I especially like the "solution" to the whole plot. But if you usually skip reading long texts, skip this game. Not to be recommended for kids.
March 21, 2012
Great Story Line, Awful Game Play
The basic idea of this game is that you go on a date, and get drugged. You wake up in a desolate city and need to find out what's going on and where you are, and how to escape. The story telling is great. If I could have dealt with the game play I would have kept going just for the story. However the game play is just so obnoxious, I could only play about half the demo before I quit in complete frustration. The HOG stuff is mostly you finding things you need to move the story along. That's terrific, and really helps keep you in the game. But too often you're searching for tiny things. The game offers you a magnifying glass, which would be perfect, except the artwork is so blurry that it's only magnifying blurry lines. It's impossible to find anything, especially if your eyesight isn't perfect. To make matters worse, the game uses a point system. You lose points if you skip a mini-game. You lose points if you use a hint (and the hints are often hard to see, making you waste them). You lose points if you click wrongly too many times [what is this, 10 years ago?]! While you can still get a hint if you have 0 points, the thing is, it's trivially to get back down to 0 points if you can't see what you're doing! The final insult is that you can use the points to "buy secrets", which the game implies are secrets to the game -- which actually tell you absolutely nothing. It's too bad this game is so frustrating to play. I'd love to know where the storyline was headed.
September 13, 2012
One of my favourite games ever!
This game gets better and better as it goes along. It gets darker as it progresses and becomes quite challenging. Great plot, interesting characters, unique game play!
December 17, 2011
LOVE THIS GAME!!!
I just came across the sequel and was suprised that I remembered I played this game many years ago and played it again!! It is different, and some would think slow, but the story captured me and kept my interest throughout the game. If you're not into following the story, reading the text, then you will be bored. I can best describe it as an interactive novel. It is quite long and a good buy for the $$$. Play the demo and see if you like it cos not everyone will....
May 29, 2012
Gripping Game Play
The storyline keeps you playing forever! The activities are at the perfect skill level, so that it isn't too frustrating for less experienced players! I am not usually a fan of hidden object games but this is one of my favorites!
January 6, 2012
One of my All Time Favourites!
I haven't played this for a while, but it was probably one of the best games I have played. It was so different and unusual! It seems that this is one of those games that is so unique that you either love it or hate it - and I love it!!!!!
June 14, 2012
Good game worth the time
The plot makes this game good and I recommend it.
December 9, 2012
This is a must have
I have only played the trial and this game is not only great fun but the story line is absolutely intense. It has the twists and turns you just don't see in games much anymore. After the hour I couldn't get my wallet out fast enough. Lost in the City leaves you craving for the sequel because you're just not sure where it will lead you ut you know it will be an interesting journey.
June 30, 2012
I was never really Lost~ !
Thanks Elephant Games and BF~xoxox A really neat and different game. You just need to really play it and get into the story. Very different and interesting for sure. Took me days, but I just play when I get off work and take my time. A long game I think. So happy I just found the second story~ Lost In The City: Post Scriptum~~~ Thanks for the info.( saw it on the Forum) off to buy it ~xoxo I was sad to see the game end ( wanted more!) and so happy to see it hasn't. Still a great story all by it's self.
May 28, 2012
The Apple logo is a trademark of Apple Computer, Inc.