Paradise Beach
You have been selected to become the manager of some of the world`s leading beach resorts in Paradise Beach, a fun and exciting Strategy game! Create your dream retreat as you construct buildings, plant pretty foliage, and even design the layout of your peaceful getaways. Travel to different islands and use your imagination to keep your customers nice and relaxed as you plot the perfect Paradise Beach!
Unique gameplay
Hidden Object minigames
Construct Paradise Beach!
Game System Requirements:
OS:

10.4

CPU:

800 Mhz

RAM:

256 MB

Hard Drive:

109 MB
Game Manager System Requirements:
Browser:

Safari 4.0 or later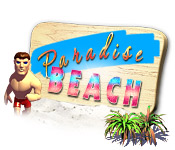 NEW299
The Big Fish Guarantee:
Quality tested and virus free.
No ads, no adware, no spyware.

Reviews at a Glance

Paradise Beach
0
out of
5 (
0
Reviews
Review
)
Customer Reviews
Great Building Game
This is another true building game, which allows you to place buildings where you want them and not in predesignated lots. You can be as creative as you like. This game can be played over and over!
November 27, 2011
Love this game- it surprised me how good it was
I am thrilled that I got this game on a Daily Deal. Honestly, I think I would have paid full price for it. This game is super cute. If you like any of the Sim building games, or games like Roller Coaster Tycoon, you will love this one. You can build whatever you want, wherever you want as long as you meet the level goals along the way. There is even a sandbox mode if you want no restrictions. While the game isn't nearly as detailed as Roller Coaster Tycoon, it is still very well done. There are still many types of buildings, accessories, and plant life to choose from. You can hire employees such as janitors, security personnel, and engineers. In each level you have specific goals to meet- for instance upgrading or building a specific type of facility, or finding certain objects that have been lost. You hop from island to island, building a resort on each one. Each island has five levels to it, and you improve your resort on that island through each level. This game is as challenging as you want it to be. You don't really have a time limit to the levels, but there is an expert score you can try to reach if you so desire. I personally haven't bothered with the expert score yet- I get so sidetracked trying to build up and improve my resort that I lose track of time. The storyline is good although nothing spectacular. Quite frankly, the graphics blew me away. I really didn't expect a game of this quality for the price. I feel like I've ripped off Big Fish Games by getting this one for $2.99. Well worth the money.
March 29, 2012
Paradise Beach
I played this game over and over again to beat my own expert level. Unfortunately it doesn't seem easy as you might think it would be. I like it and enjoy, but still couldn't beat the expert level how many times I've tried. Love it, recommend it and enjoy it.
March 29, 2012
Paradise Beach
Great game, couldn't wait for the second game. Its worth my money because you can play over and over. It allows timed games and just creating a cool design. Love It.
November 14, 2011
Awesome Builder Game
This is such a fun game! Basically, you travel to different islands building resorts. It is timed, but you can continue playing until you complete the tasks. It also features a sandbox mode for each island.
April 26, 2012
Very cute time management game.
In this game the player takes on the role of builder/manager of varying sizes of beach parks. The storyline is simplistic but effective, getting the player into the action without bogging down the fun of making the park's various attractions. There are a number of set islands and each island has a series of quests that must be finished to progress any further. If you finish on time, like in a lot of TMGs, you get a gold star--yay! But that gold star seems to exist more for your benefit than to advance any aspect of gameplay, alas. By far this game's strongest suit is the simply adorable graphics. Hours into play, I was still delighted by them. The music isn't distracting but adds nicely to the ambience. The play itself is smooth and quirk-free, and the initial tutorials get the points across very quickly. This is not a difficult game to learn. The bonus level is especially cute and imaginative and worth the time investment to get to. About the only thing that especially irked me about this game was that its sandbox mode does not allow full use of the park attractions. The sandbox mode for the first island, for example, only allows the stuff you could build in the first set of scenarios. If you want, say, a jet-ski rental shop anywhere but on the last island, you're out of luck. Another weak point to the game was the total lack of support for de-select keystrokes. A simple snip of code to allow right-clicking or the Esc key to de-select stuff would be wonderful, but for some reason this game doesn't allow for that. It doesn't ruin the game for me, but it's certainly off-putting and hard to get used to after decades of games allowing this simple functionality. The replay value of the game isn't humongous, especially since only one island allows full sandbox mode, but it's really really cute and I don't regret buying it at all. I liked it a lot.
April 27, 2012
Not My Cup of Tea
You get to design your own beach escapes by constructing bars, volleyball courts, showers, fruit stands, etc, all to help bring people to your beach and hopefully give you a favorable review. Each level has a list of goals to accomplish while trying to accommodate guest demands on top of that, and saving others from drowning. You'll also need to constantly repair things that have broken down. You can hire employees but I have to say that I missed a lot of how to do things as dialogue is interjected mid-level and gameplay does not stop so you can read. With so much going on all at once, I found it to be annoyingly overwhelming. As soon as I would start to design an area, someone would be drowning and I'd have to search all over trying to find them. Let me tell you, the drowning sound gets old really quick. I love the design aspect of this game and wish I could have taken my time making things the way I wanted without feeling rushed to meet other people's needs. Ideally, each level would start without customers so I could design, then they would be allowed in and I could add on as needed. Too hectic, in a bad way, for my tastes.
March 29, 2012
Fun sim game
So, when I saw this as a daily deal, I tried it out first. Within 30 minutes, I knew it would be worth my $2.99. I have read the other reviews and I concur with much that was written. I do find it challenging to constantly battle the thought bubbles of the guests. Sometimes I have missed things because of the words popping up. Sometimes the noise can be annoying, but there are controls within the options to allow you to adjust sounds. My biggest complaint is not truly understanding the impact of customer reviews - do I have to plant a flower/greenery right now in order to get the points? There does not seem to be any consistency for positive reviews from customers and often that is what caused me to fail to get expert. I could play a level over and over again in order to get gold and once I get gold, I can go back and take my time to set up the beach the way I want or need to to prep for the next level. I think it is a cute game.
April 3, 2012
Build a Beach
I love this game. It has great graphics and lots of items to choose from. You can play it over and over again. This game is awesome.
March 29, 2012
Fast-paced Tycoon Game
This game has a very interesting concept. Most "building" games on BFG tend to have predesigned lots, and you just choose which item you want to put in each spot... Paradise beach leaves decisions as to location completely up to you. You can completely obliterate the space, hardly having room to place anything, or you can neatly line things up side by side for the most efficient layout. Overall, I'd say the game is closer to a fast-paced RollerCoaster Tycoon, rather than the Build-A-Lot games that are frequently seen around here. If you like RollerCoaster Tycoon, and other "open-ended, but with goals" type games, you'll likely enjoy this one.
July 29, 2012
The Apple logo is a trademark of Apple Computer, Inc.
The Windows logo is a trademark of Microsoft, Inc.