Babylonia
Journey to the ancient land of Babylon as you explore a spellbinding Match 3 paradise! Match alluring flowers as you test your green thumb and restore the legendary Hanging Gardens to their former majestic glory! Plant and nurture a bountiful harvest of blossoms to recreate one of the ancient Seven Wonders of the World. Make sure not to neglect your gardens or you may suffer the wrath of the goddess Ishtar!
Gripping gameplay
Gorgeous gardens
Restore the Hanging Gardens!
Game System Requirements:
OS:

10.4

CPU:

800 Mhz (INTEL ONLY)

RAM:

256 MB

Hard Drive:

59 MB
Game Manager System Requirements:
Browser:

Safari 4.0 or later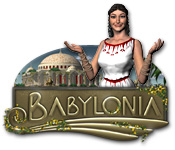 NEW299
The Big Fish Guarantee:
Quality tested and virus free.
No ads, no adware, no spyware.

Reviews at a Glance

Babylonia
0
out of
5 (
0
Reviews
Review
)
Customer Reviews
Beautiful, Memorable Match 3 Play
I have many match 3 games. This particular game is very memorable because it is beautiful, challenging & has high replay value. A great value to me, is if the game keeps you coming back to play over a period of months or even years. For me, that does not happen often. I get bored very quickly with most games, even if I like them quite a bit. Unfortunately, that means I own about 70 games and replay a very small percentage of them. This game for me, is a happy exception. It is very similar to the Jewel Match games, but it is unique because of the gardens that you build up and maintain. The power ups are very helpful, although most of the time I try not to use them to challenge myself further. The game is timed or relaxed which I really enjoy because I'm not into beating a clock. If you are looking for a great match 3 game, this one is it, in my opinion. Graphics are beautiful, game is challenging, but not too difficult. Pretty wallpapers are available after each restoration of a palace. The game is also relaxing & music very nice. I'm glad I own it and enjoy coming back to play whenever I miss my favorite genre--Match 3. I hope you enjoy it as I did.
October 23, 2012
Match 3 with more
The Match 3 part of this game is reasonably hard and pleasant, but the really fun part for me is that you earn money to design the gardens around structures of ancient Babylon (which may not be historically accurate, but they are beautiful.) If you are a gardener with no room or too much winter I think you would love this game. I have redesigned the many gardens 7 times and want to continue. Just as in real life, you have to make sure that your plantings don't exceed your ability to pay for water and pesticides. There are tricks to solve this problem and then you can do anything...French, English, spare, amazing flower groupings. One of my 3 favorites!
November 17, 2012
I really enjoyed this game.
I never play match-3 games. I don't even remember why I tried this one. It led to me trying some others, but after some time, I still feel that this one has superior quality. The graphics are nice, the music is pleasant and the game play can be challenging - probably because I'm less experienced with match-3 - but still, very fun. I've replayed the game a couple of times trying for a better score.
January 16, 2012
Beatiful Babylon!
Wonderful match 3 game. If match 3 is your thing...give this game a try... you won't regret it!
September 13, 2012
Great new twist on the Jewel Match series
Jewel Match 2 has long been one of my favourites, and Babylonia has taken the format to a new level. Like deddu from California I think the sparkle effect is overdone, and at first I found the need to keep watering and de-pesting the plants annoying - too much like real gardening! But the match 3 gameplay is great. For some reason my favourite kind of on board bonus is the one which takes out a whole row, and when I discovered that if you can get two of them on the same row activating one will make the other take out a vertical column (which I haven't found in any other match 3), it added a really original bit of strategy. Well done Suricate!
July 6, 2014
Excellent Match-3 game with garden building
Restore the hanging Gardens of Babylon to please the goddess Ishtar; bring Love and Harmony back to the kingdom. - It is swap-to-match only. - The objects for matching are beautiful ? sparkly gems shaped to look like flowers. - Tiles drop smoothly, no clunkiness and you can make matches while tiles are still dropping. - Choose between timed or relaxed mode. There are 7 gardens to restore; each one consists of a palace with gardens outside. The palace buildings are no-choice as to looks or placement. You have more freedom of choice when it comes to the gardens ? which plants, where to put them and so on. Earn resources in the M3 levels, use them to purchase flowers, palace parts and useful stuff such as spells, mana, water, extra lives, watering cans etc. There are about 160 Match-3 levels. There are the usual power-ups in the form of spells (purchased in the shop). Also special tiles as rewards for skillful playing; make a Match4 to get a Rainbow Flower (match with any flower), or a M5 to get a Helix (takes out an entire horizontal row). There is a Hammer tool that recharges as you make matches. It has several stages or strengths ? the first stage takes out one marble tile, the highest level will clear all Gems identical to the one targeted. Obstacles are also the usual; chained tiles, boxes. Some things were slightly annoying; - You cannot move or sell plants. - The spells have 3 levels. But you are forced to purchase all spells at level 1 before you get access to the level 2 spells, and there are 8 different spells, some of which I never used. - You cannot skip in-game help ? very annoying when you?ve played the game 4 times already, and you still get the ?helpful? popup telling you about the Hammer, lol. But these are minor irritants only ? the game is beautiful, relaxing and it?s a joy doing the garden restorations. Replay value is great, as I did the gardens over and over, finding the prettiest flowers and nice-looking combinations.
December 17, 2011
Engaging Match 3 Game!
Babylonia is an engaging Match 3 game that includes rebuilding the famous gardens of Babylon. Some of the music is authentic to that general region. The Match 3 elements get progressively harder, and you're trying to rebuild and maintain buildings, grounds, and flower gardens. This is one of the better Match 3 games I've played; you'll enjoy it!
December 24, 2011
Unusual 3-Match
This game requires you to be on your toes. You get coins while you are matching and they quickly disappear. You must also tend to your plants. At first I didn't like the sparkle on the board as it is distracting, but you do get hooked on the game.
July 2, 2013
Great Story, Match 3 and Building all in one game!
The story is just as beautiful as the game. Nebuchadnezzar so loved his wife, Amity, that he built her beautiful gardens. Ishtar, the Goddess, loved the gardens so much that she bestowed Babylon with peace and harmony. Until Nebuchadnezzar's attention fell away from the care of the beautiful gardens and more and more onto war and destruction. Angry at the downfall of the beautiful gardens, Ishtar destroyed Babylon and left everything in ruins. \ The goal of this game is to rebuild not only Babylong's palaces and buildings, but to replant and care for the gardens so that Ishtar will once again be pleased. But, if only it were as easy as all that. Not a chance. This is a typical match 3 game in that you match 3 or more like flowers (it IS all about the garden). Match 4 or more and get bonuses in the form of coins, manna (to use spells such as fireballs), water, pest repellent and more. You use your coins to rebuild the ruined Babylon. But, you must also plant 7 gardens AND keep them pest-free and watered sufficiently to please Ishtar. If Ishtar isn't pleased with your gardening skills, she will reign down her destruction ..... again. The music was very relaxing. The graphics were superb. But, I am NO gardener and even in this beautiful match 3 game (which I loved) I couldn't keep up with the plants and flowers enough to keep Ishtar's wrath away. I recommend this game for anyone who likes match 3 games, who likes gardening especially and who can multi-task. So, basically, anyone but me. LOL. Unfortunately, I dislike angering Ishtar so this won't be a purchase for me. But, I do think everyone should give this remarkable game a try. ENJOY!
November 7, 2014
So Disappointed
Based on the trial... The game is a good match 3 and there is so much else to do!! Planting gardens, restoring buildings and creating a whole new atmosphere...it would all be SO enjoyable with some decent music; the music that accompanies this game gives me the creeps... at any moment , I was expecting snakes to rise waving to the tune of some off screen charmer. I almost completed the hour trial before I had to stop. Other than the illusion of the eminent arrival of crawling reptiles, the whiny tune also began to give me a headache. But, you may not mind it...give the game a try, the GAME itself is fun and enjoyable - Game 4 stars, Music 0 stars, so overall...gave it a 3 star rating.
May 20, 2014
The Apple logo is a trademark of Apple Computer, Inc.
The Windows logo is a trademark of Microsoft, Inc.